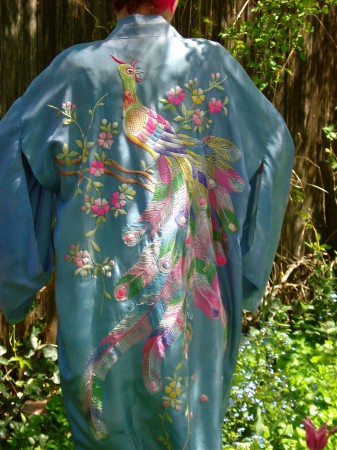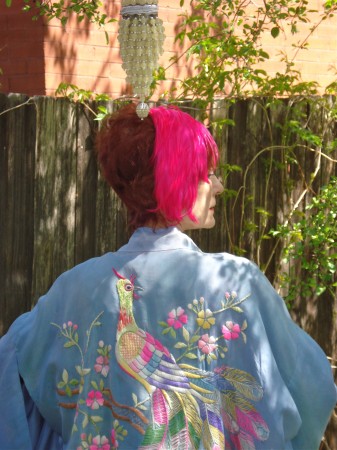 Photos by Camille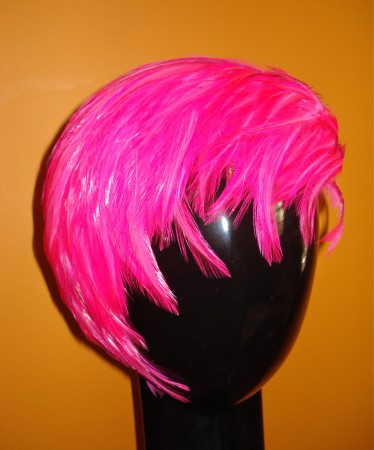 A close up of the feathers of the day.
Grief has its own timetable.  The day before the anniversary presented with hours of dull and heavy slow motion. I found it difficult to think clearly or take action.  An interesting study in mindfulness which I observed from a distance.  Not anxious or depressed, but a with a hint of immobilization. I lacked the ability to worry about things that I couldn't control, as I'm inclined to do on an ordinary day. Now there's a concept that I would like to take with me into every moment of my life. Yoga has taught me that a single pose does not last forever, so sink into it, explore it. The heaviness with a life of its own left as suddenly as it had arrived, in the evening, before dark.
Camille and The SC spent Friday, April 20th, together.  We buried some of Nelson's ashes in the rose garden, which is behind the blue wooden fence in the first photo and shown in past posts HERE and HERE.  This had been his request. To commemorate the day, I wore a vintage pale blue embroidered silk kimono which usually hangs on a purple fabric covered hanger on the closet door of my bedroom. The vintage fuchsia feather headpiece spoke to me from its perch in the hat room and flew to my head announcing it was the only hat in the room appropriate for the day.  I was intrigued by the third photo above; the image reveals my hair moving suddenly from red to fuchsia (how quickly things change), underneath the mini chandelier which hangs off a tree branch above my head.  The tree decor becomes an accidental extension of my headwear as it miraculously defies gravity.
As the day unfolded, we traveled to a number of personal historical sites, scattering a few ashes to the wind along the way and covering the full range of emotions in the process.  The bar where we met which is no longer a bar. The places where we lived, worked and played.  We moved through the city for hours on our tour of remembrance.  The SC had a story to tell at each location; family lore to pass on to our daughter.
Another passage has been completed as I enter the beginning of the second year and reflect upon the significance of the past, the reality of the present and the allure of the future.