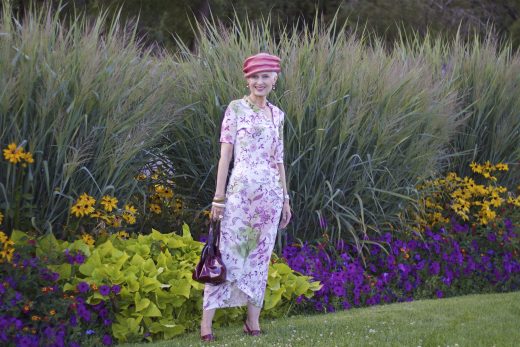 I made this rose-colored straw hat in the 90's when taking a millinery class taught by a talented milliner who had graduated from the Fashion Institute of Technology in NYC and was living in Denver. The hat was first blocked and then I molded it into a free-form sculpture.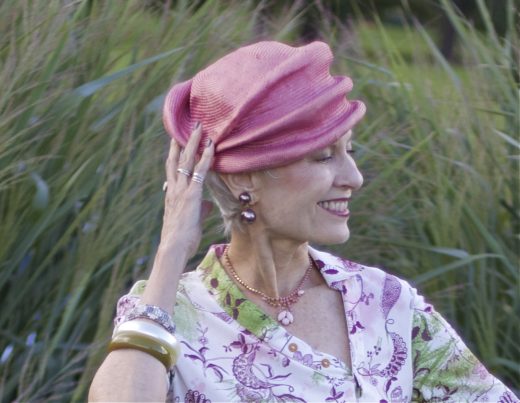 This is not the first chapeau that I had created.  I experimented with blocking during my hat shop days in the 80's.  There's not a lot that I remember from that time of learning and expansion.  I would have to practice and repeat to improve, just as with any practice, art or skill.
Over the years I've thought about becoming a milliner or hatmaker.  I've never moved forward with pursuing the magical art that has been the object of my passion and interest since the 70's.  Currently I love to seek out the work of others, admire and collect favorites and wear them with abandon and joy.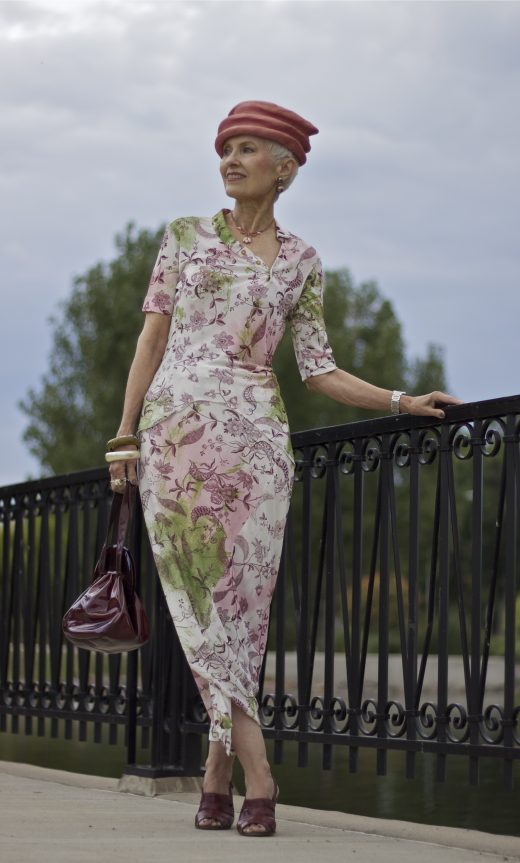 I don't know what the future will bring or where life with take me as it organically and mysteriously unfolds.  At the present moment I'm content and happy with where I am in relationship with the world of my favorite accessory that brings me immeasurable pleasure and adds to the quality of my life every day, in every way.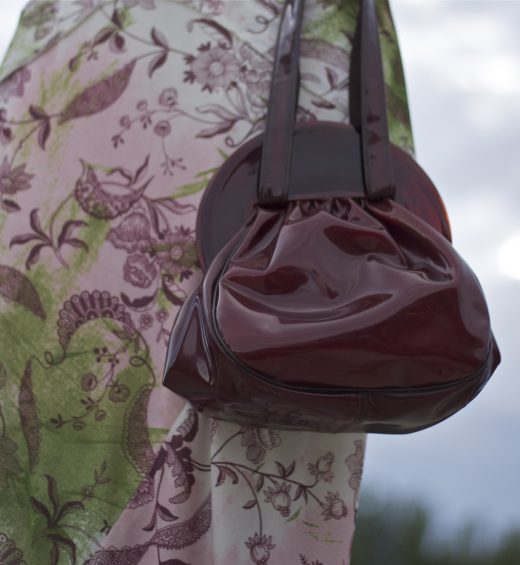 Photos By Daniel at City Park Denver
Rose-colored straw hat – by Moi, Vivienne Westwood multicolored patterned two-piece dress – consignment store sale years ago, jewelry – estate sales and gifted, vintage burgundy heeled sandals and vintage burgundy patent leather bag – estate sales.
Linking up with Catherine's #iwillwearwhatilike HERE at Not Dressed As Lamb and Patti's Visible Monday HERE at Not Dead Yet Style.