The Tulle Skirt And Blogger Fatigue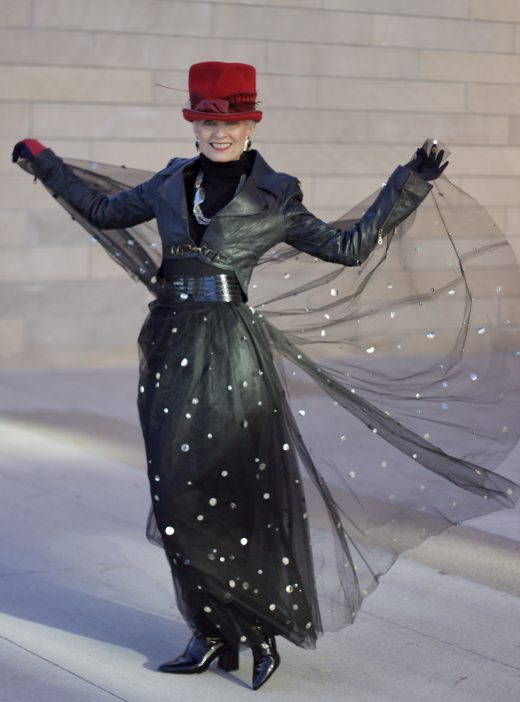 I've been blogging for almost seven years and as I look back over the weeks, months and years, I am amazed that I have been able to come up with something to write about every week, almost without fail.  However, I do have to admit that there are times when I have experienced blogger fatigue.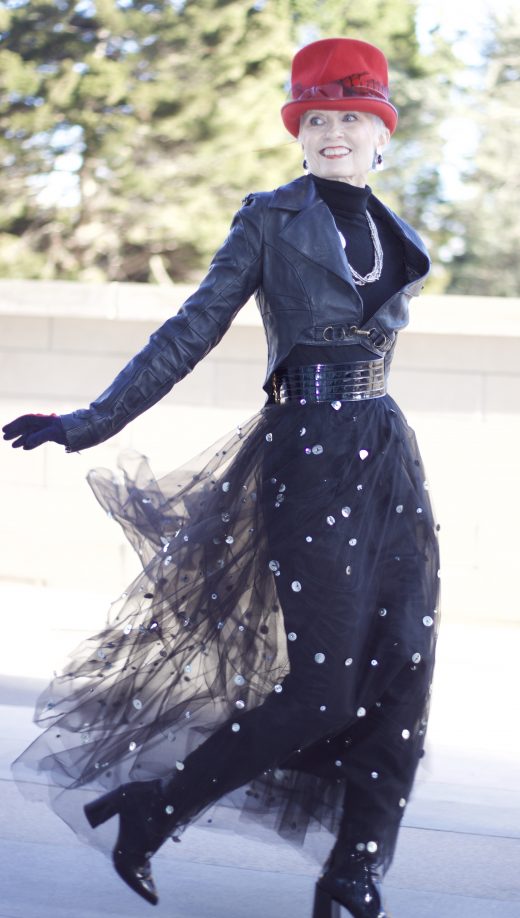 For me, it surfaces with procrastination, a lack of focus, and a sense of scarcity of energy and interest in composing a post.  Blogging is an integral part of my life, and having emerged from cancer caregiving, death and grief, I feel an intense desire to continue and move through these periods of burnout.  I have always been able to stumble forward with a renewed sense of passion and appreciation for Style Crone.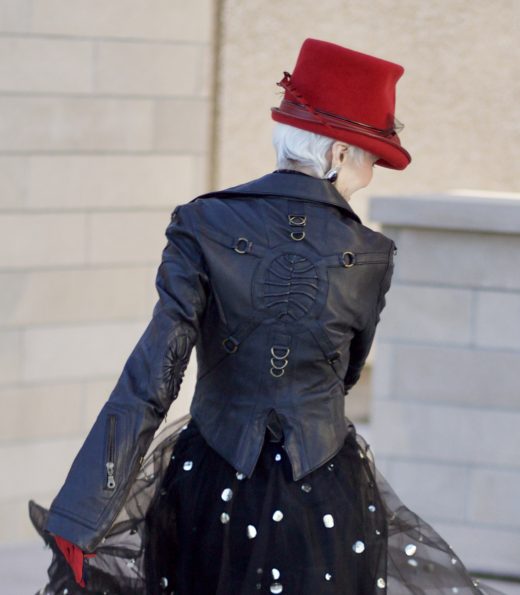 I've experienced blogger fatigue during the past few weeks, as I approach the sixth anniversary of Nelson's death.  Perhaps it's related to a deeper level of emerging grief, which I have come to believe is a life long process.  My current life is rich and full with incredible relationships and exciting adventures, but I find that it's important to recognize and respect the history of the evolution of my blog, and accept the intermittent sadness that unfolds, especially during anniversary dates.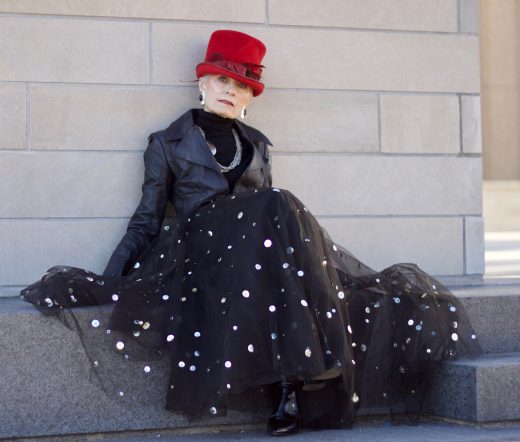 During these times of fatigue, my collections save me from descending into despair and immobilization.  This week the tulle skirt adorned with large silver discs saved the day.  Its playful presence inspired me, as I explored my closets searching for worthy pieces to accompany its lighthearted mood.
It took me several days, as ideas marinated and occupied my thoughts, replacing a mode of low motivation and heaviness.  The tulle skirt magically ignited my creativity, just as an array of hats and accessories have done in the past.  How could I possibly withdraw from the creation that has provided so much healing, growth and adventure throughout some of the most difficult times of my life.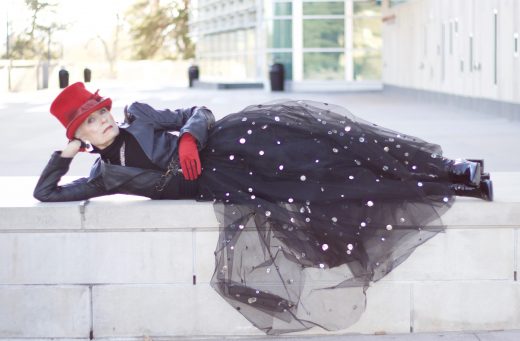 Photos By Daniel
For today, the key to blogger longevity appears to be a focus on one week at a time and to not get overwhelmed with the weeks and months to come.  To trust the process of unending creativity and continual inspiration, which is everywhere.  To have fun with Daniel with each and every photo shoot, even though I may have low energy and the awareness of a myriad of activities begging for my attention. To accept the episodes of blogger fatigue as part of the process of any long-term commitment, knowing that there is another adventure related to Style Crone on the other side of my temporary resistance.
Tulle skirt, silver jewelry, patent leather belt and vintage gloves – estate sales, red top hat with pheasant feather by Cha Cha HERE, leather jacket – consignment store, patent leather boots – retail sale.
Linking up with Catherine's #iwillwearwhatilike HERE at Not Dressed As Lamb and Patti's Visible Monday HERE at Not Dead Yet Style.