It's All About The Lighting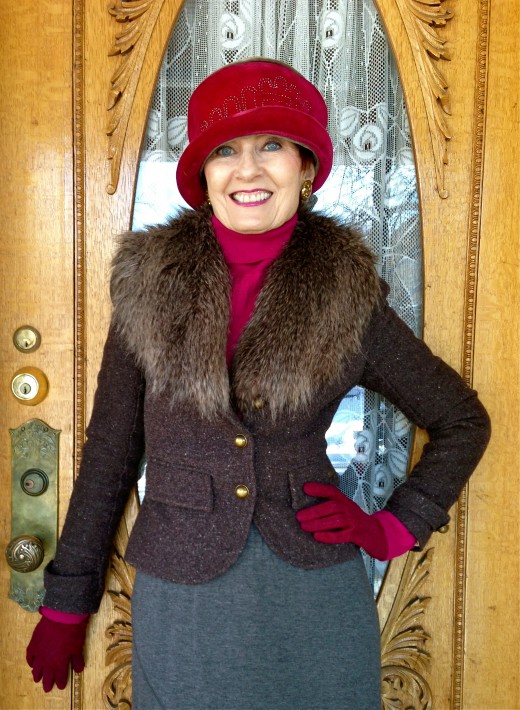 Now that The SC is back home in Denver and 2014 is well established, I've been thinking about my goals in life and how to accomplish them.  What do I truly want to focus on that will make each day meaningful and closest to what I desire.  What do I desire?
As I contemplated this question, my outfit for the day began to evolve.  The Guess faux fur-trimmed jacket that I purchased at Off Broadway Boutique HERE, just a few steps from where I was staying with my friend in NY, seemed to fit for a day which included newly fallen snow.  Adding color with a vintage raspberry/grey velvet hat embellished with sparkles, estate sale sweater, vintage gloves, and vintage gold earrings brightened a day in Colorado that was short on sunlight.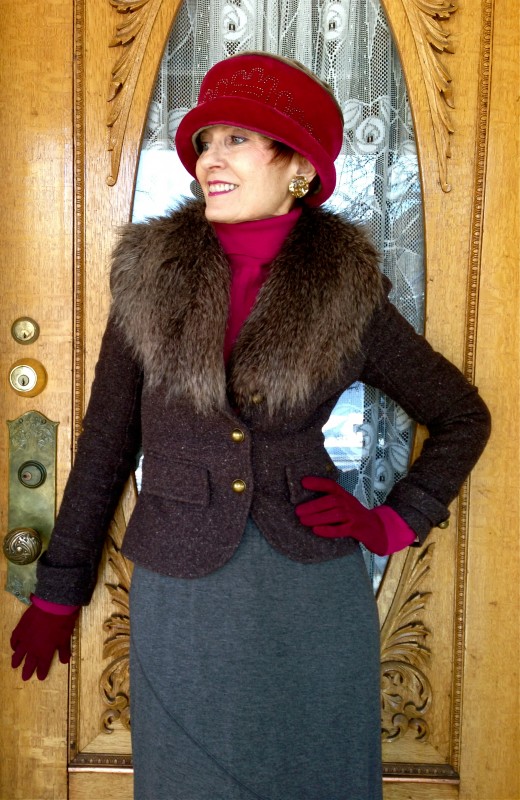 When it came to the skirt, I chose this grey maxi, which appears somewhat blue in the lighting above.  Had my eyes deceived me?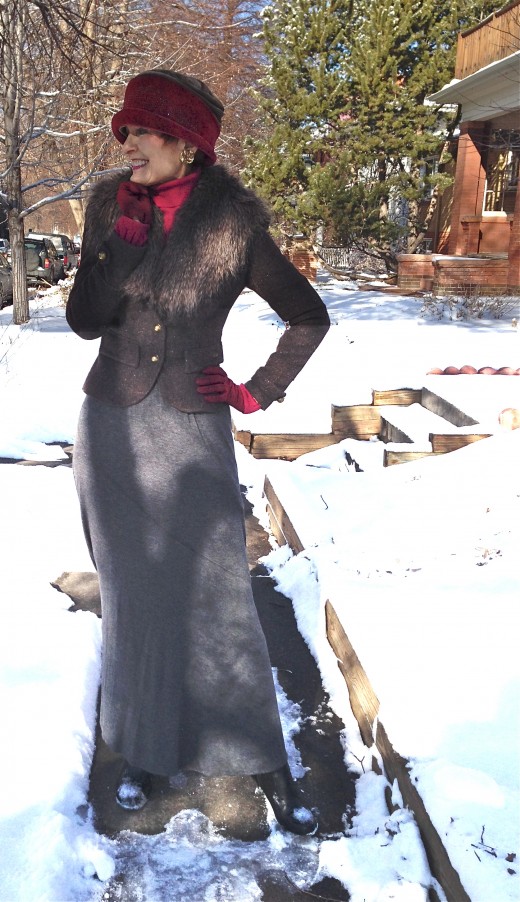 Photos by the ever lovely Diana
But as I stood in my black Fluevog boots on the sidewalk surrounded by snow, the grey that I saw in the skirt when I chose it appeared, affected by the lighting. It became an analogy for my line of thinking.  My decisions are based on the lighting! When it comes to outfits, and when it comes to choosing a path to take me forward in life.  What do I want to highlight? What makes me shine brightly?  What illuminates my true colors?  What are my true colors?  Just when I think I know what I want, the lighting changes.  And so does my path.
I'm linking up with Patti's Visible Monday HERE at Not Dead Yet Style, where the gathering of brilliant bloggers always lights up my day!
HAT ATTACK #7 will be featured on this coming Saturday, February 1st.

Whoever wants to can join in!  Just compose a post that includes any hat, headwrap, headpiece, fascinator, hair flower, headband or other adornment for your head that you love on Saturday, February 1st.  Participation will be open for one week, or until Friday, February 7th.  Follow the directions HERE provided on Style Crone to post your photo and hope to see you there!