In NYC With Advanced Style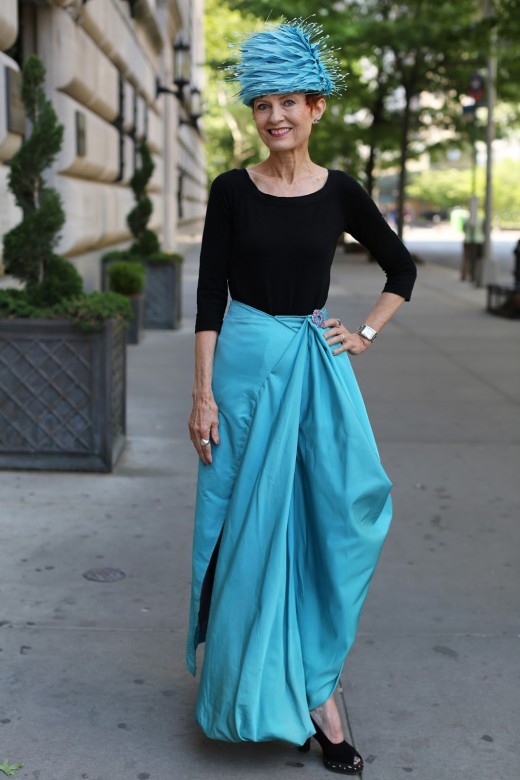 Photo By Ari Seth Cohen
It was a thrill to meetup with the brilliant Ari Seth Cohen of Advanced Style HERE and Debra Rapoport, artist, hat maker extraordinaire and regular on Ari's blog.  I was honored to have this photo appear on Advanced Style HERE several weeks ago.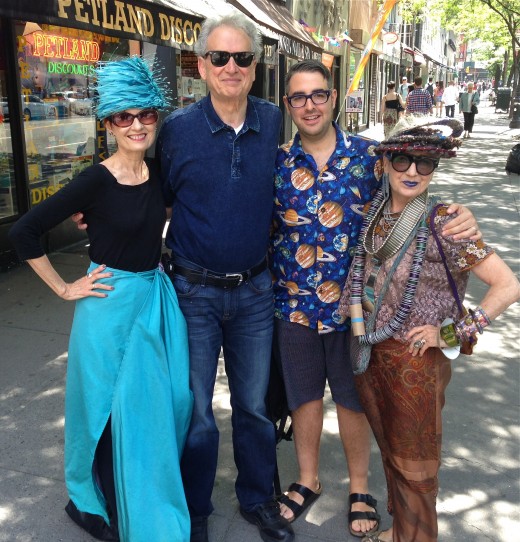 Mr J and I had great fun roaming the streets of the Upper West Side with these two creative, warm, accomplished and interesting people.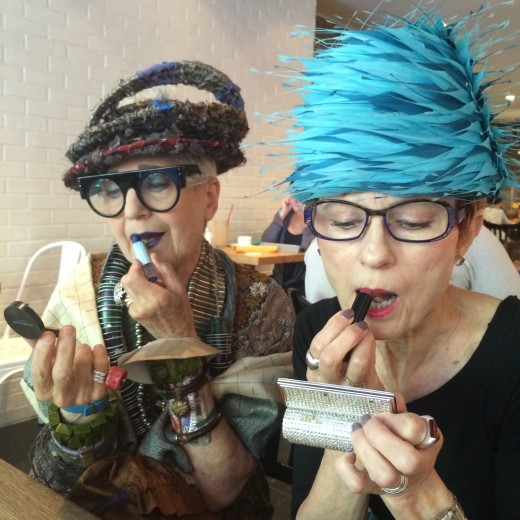 Photo By Ari Seth Cohen
The last time that I saw Ari and Debra in NYC, Debra and I applied lipstick after lunch. I think it's become a ritual, as documented in the above photo.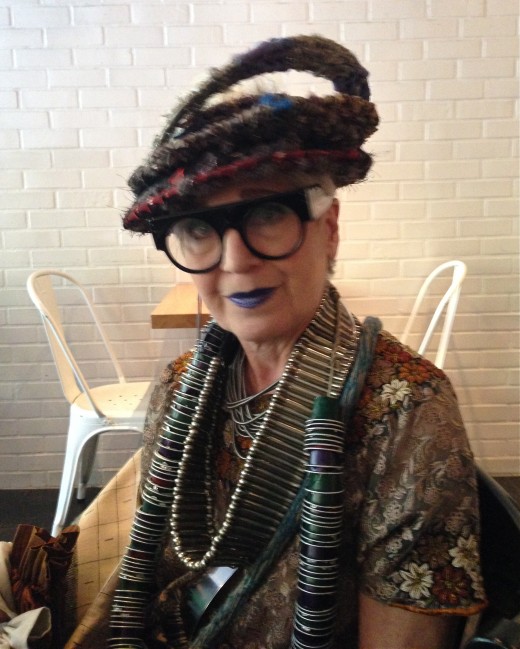 Debra creates or upcycles almost everything she wears, unless it's thrifted or gifted, and this closeup reveals her talent and boundless creativity.  Many of her hats are made from paper towels and much of what she designs is made from trash.  Read more about Debra on her website Debra Rapoport, Better With Age, Better With Style HERE.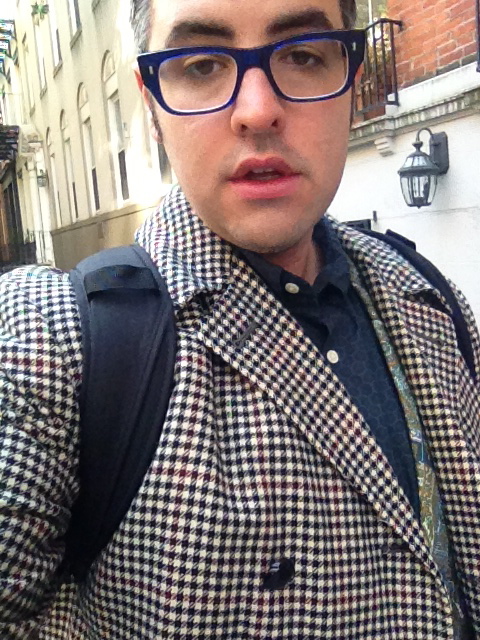 I love this handsome photo of Ari, with his blue glasses and expressive face, which reveals the creator of The Advanced Style Movement to perfection.  Besides Ari's blog, you can find his book Advanced Style HERE and The Advanced Style Documentary HERE.
I am wearing a teal feather toque which was discovered at C. Madeleine's Vintage HERE, a long teal/turquoise skirt upcycled from a gown from the 50's, a black top from a yard sale, and vintage pumps with beaded trim purchased at an estate sale.