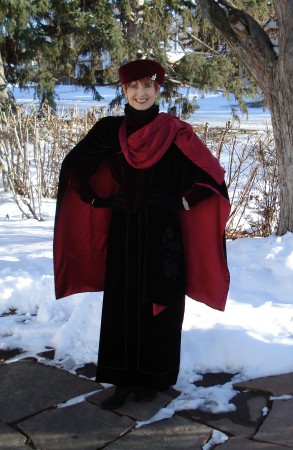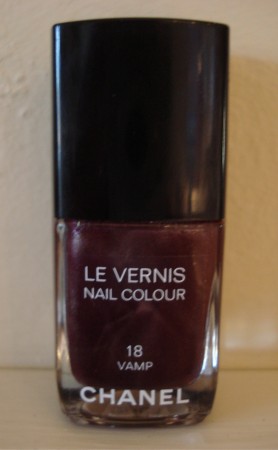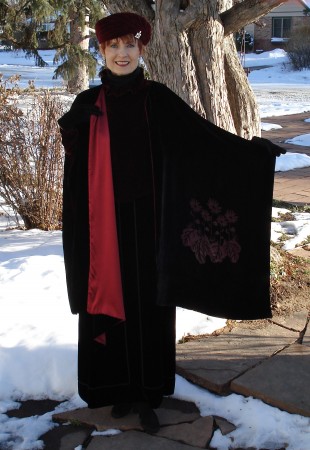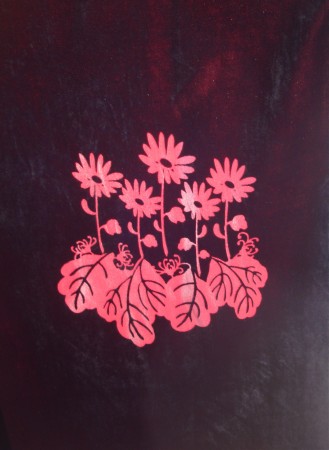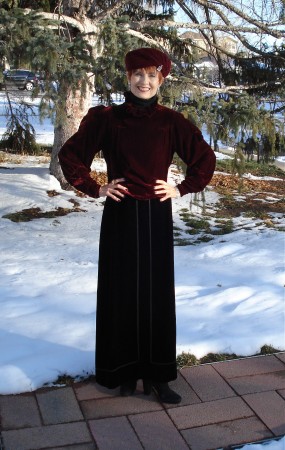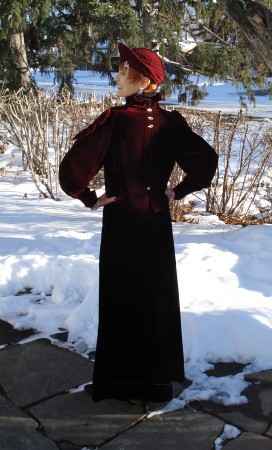 Photos by Daniel N
The SC's holiday season nail polish choice, Chanel's Vamp, inspired an outfit composed of a vintage burgundy silk velvet top with rhinestone closures (a holiday gift from Nelson in the 80's) and vintage burgundy silk velvet hat with rhinestone trim, a vintage black velvet maxi skirt, vintage black velvet gloves, and a black velvet cape with burgundy satin lining and a transparent floral pattern that reveals itself when exposed to light.  Could that be a metaphor for life?
I view the color of my nails as an accessory, so it was a playful diversion to create a look that represents the opposite of what I currently feel and give credence to the concept that inspiration can come from anywhere at anytime.  A visual paradox, a self contradiction, a few hours of velvet, rhinestones, and satin.
I am fortunate to have friends who appreciate all positive forms of self expression. A casual dinner party provides the opportunity to wear sumptuous velvet and satin, and feel accepted and embraced in the process.  To be free of judgement for my choices is a paradise worth celebrating with rhinestones.  It allows me to explore my inventory without fear, and to wear any look that I envision.  'Where would I wear this outfit?' is never a question as I meditate on ensemble possibilities.  For this holiday season I am grateful for the gift of 'outfit freedom' and the support of my fun loving, creative, talented friends.
Check out the lovely Patti of Not Dead Yet Style and her Visible Monday series.  I found that I continue to have the ability to follow directions and learn something new!