Review of Holiday Hat Review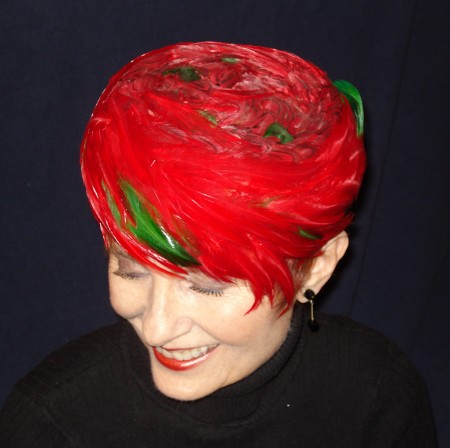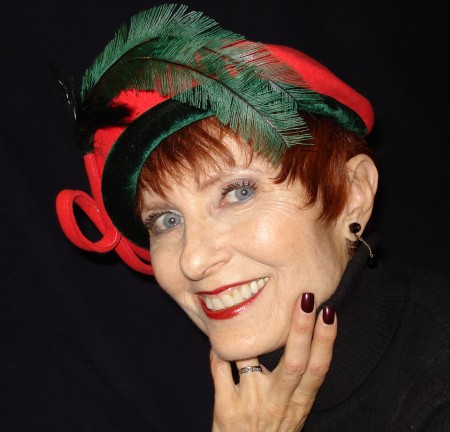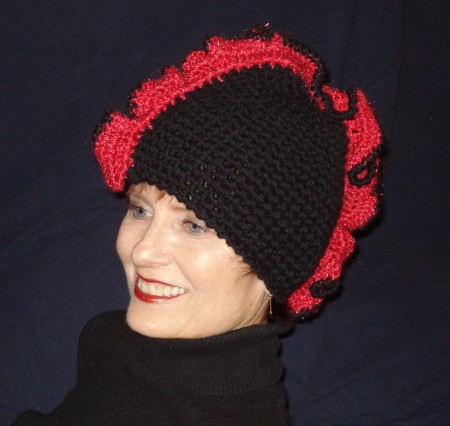 Photos by Daniel N, December 2010
Last year at this time I was putting together a Style Crone Holiday Hat Review, so why not roll out the tip of the holiday hat iceberg?   Somehow it seems like many years have past; when these photos were taken I was in the comfort of Nelson's physical presence.  However, we were entering new territory.  I could continue to gaze into the familiar bottomless pools of his compassionate and kind dark brown eyes fringed with eyelashes that had been thinned by years of chemo and although the escalating and frightening physical changes related to the disease and treatment that were ravaging his body screamed 'danger,' everything about him remained beautiful in my eyes. It now becomes my task, as it does for many,  to release the trauma related to 'living with crisis' from my cells.  Today he is in my heart, but his absence during this cold and dark season is especially stark.
Music was always a major part of our lives, and the holidays were no exception.  One of Nelson's favorites was 'Merry Christmas Baby' by Charles Brown, a blues singer who we saw live in an intimate venue before he died in 1999 at the age of 77.  Today as I listen to this song with new awareness and in the spirit of honoring the belief systems of all,  I am flooded with memories that will remain with me forever, when the days are short, bleak, bitter and the snow falls outside my door leaving a carpet of beauty, waiting for the light to return as the Winter Solstice slowly approaches to mark the end of the shortening of days.
Merry Christmas, Baby  Click to listen to Charles Brown.