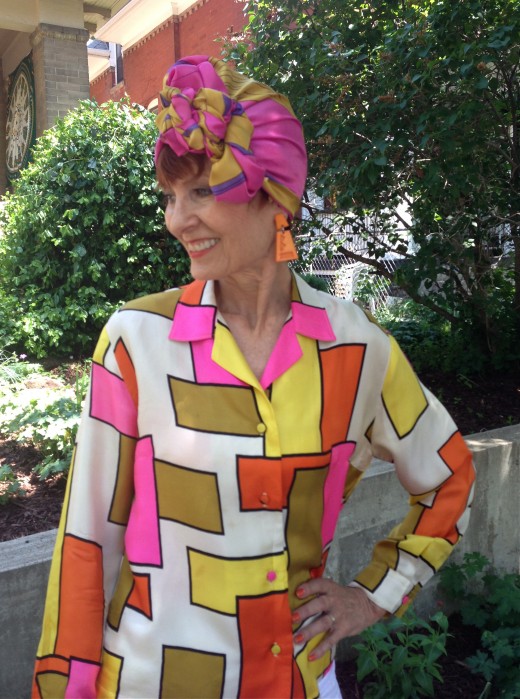 The SC knew she was in for a change when her nail polish color went from neutral to a vivid coral.  In the distant past I wore a shade of orange on my fingers and toes during the summer, but during the era of crisis it didn't seem to work.  This week that suddenly changed and here I am decked out in 'ginger,' and I hardly recognize the crone hands that currently move in front of me.  I stare at them in amazement as I arrange my headwrap in knots and folds.  This evolution affected my outfit choice, which I wore to an evening gathering of friends and an art show three days later.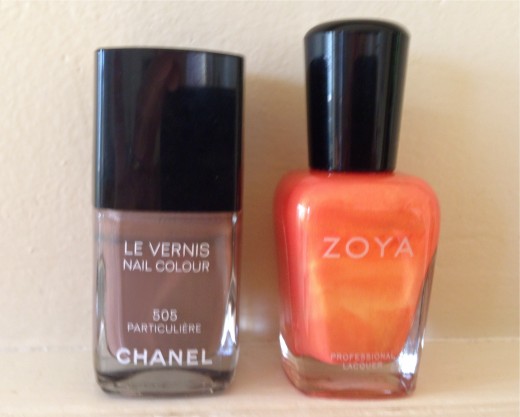 Are my changes really this radical?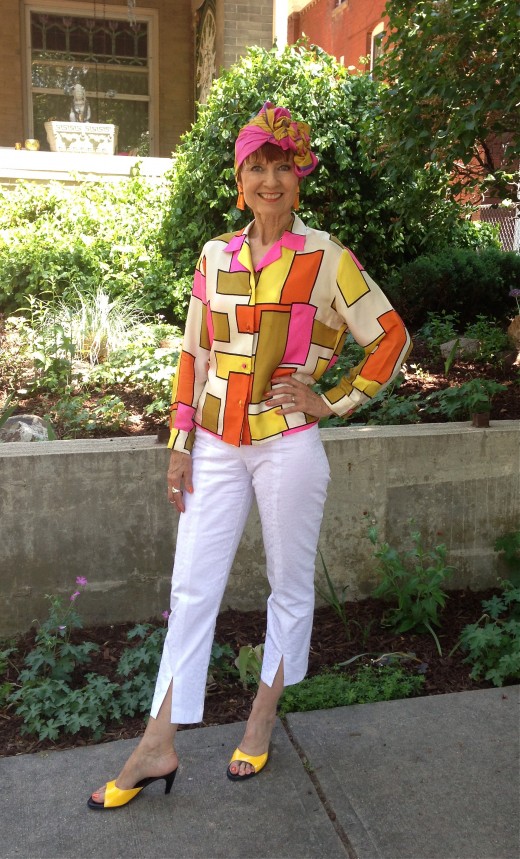 And I'm wearing more white, hence the repeat of the cropped pants that I purchased in Florida last September.  Sylvia of 40+ Style HERE had me thinking about incorporating white into my compositions.  Sometimes all that is needed is the planting of a seed!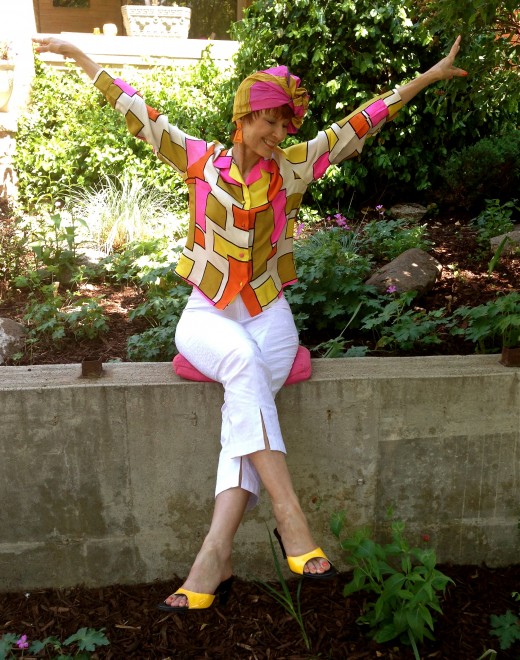 All of these changes are reflected in the plans that I have been contemplating for Style Crone.  Alyson at That's Not My Age HERE writes about blog obsession.  Well, count me in!  After much thought and obsession I will be expanding my blog and making changes, similar to the explosion of 'ginger,' but not nearly as extreme.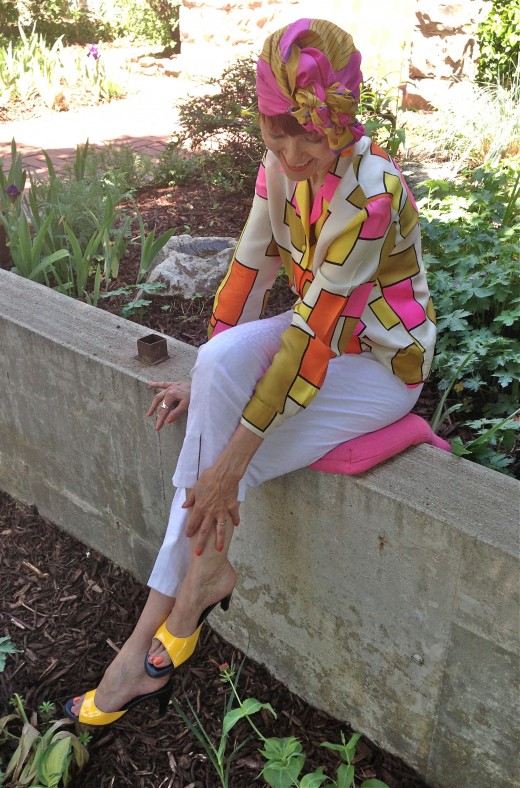 Photos by Diana
One of my additions will be the launching of 'Hat Attack.'  Inspired by Patti of Not Dead Yet Style and her weekly Visible Monday HERE, Bella of the The Citizen Rosebud and her monthly Shoe Shine HERE, and the gatherings of bloggers created by many others, I will be inviting all of you out there to contribute photos of you in headwear (hats, headpieces, fascinators, headwraps, headbands, etc.).  I am launching a once a month event which will take place the first of every month, hopefully beginning on July 1st.  I chose the first of every month because headwear if the FIRST item I think of  when assembling an outfit.
I understand that not everyone wears and adores hats, and I get that.  I admire the self-expression of all, with or without headwear. However, one of my life goals is to contribute to the health of the millinery industry.  I would like to be a drop in the ocean to ensure that hats have a future for generations to come.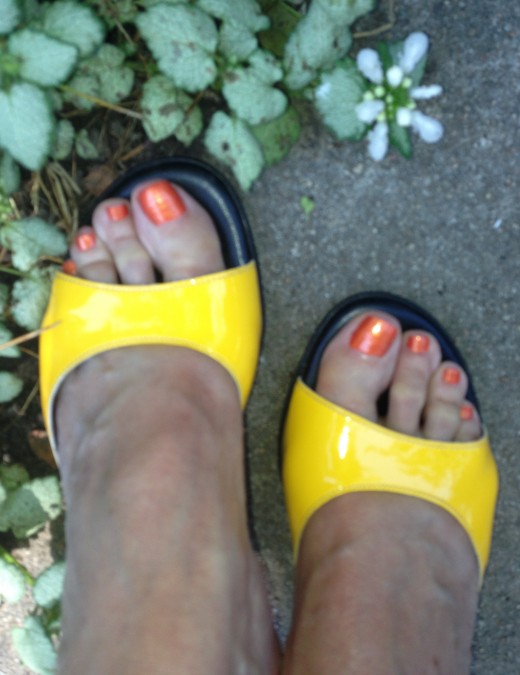 So I'm stepping out with my crone feet in yellow patent leather heeled slides (linked with Bella's Shoe Shine at The Citizen Rosebud HERE) and asking you, if you so choose, to give The SC a 'Hat Attack' on the first of every month.
Vintage multicolored silk Neusteters blouse and vintage multicolored Vera scarf as headwrap – estate sales, vintage orange earrings – vintage shop, white cropped pants and yellow patent leather heeled slides – summer retail sales of the past.
I'm linking to Patti's Visible Monday HERE at Not Dead Yet Style for the gathering that continues to inspire me weekly.