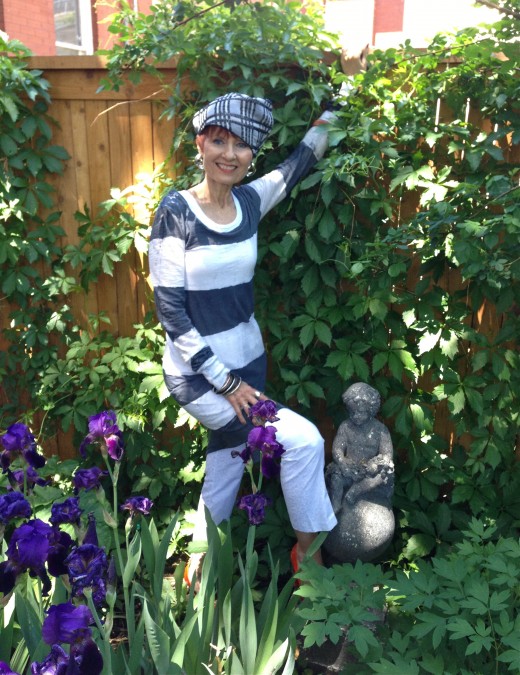 The SC has finally made it to the garden!  The purple iris have just passed their prime, and play parallel with the cherub on pedestal that I discovered at an estate sale several months ago. I have a late start, but have been motivated by a dear friend who has fallen in love with my rose garden.  Marge is a retired nurse with a beautiful, warm and engaging smile and a heart of rich gold.  She enters through my back gate once a week at 6:30 am and stays for at least two hours.  She is lovingly transforming this small peaceful plot of earth into a magical space that has been my vision for years.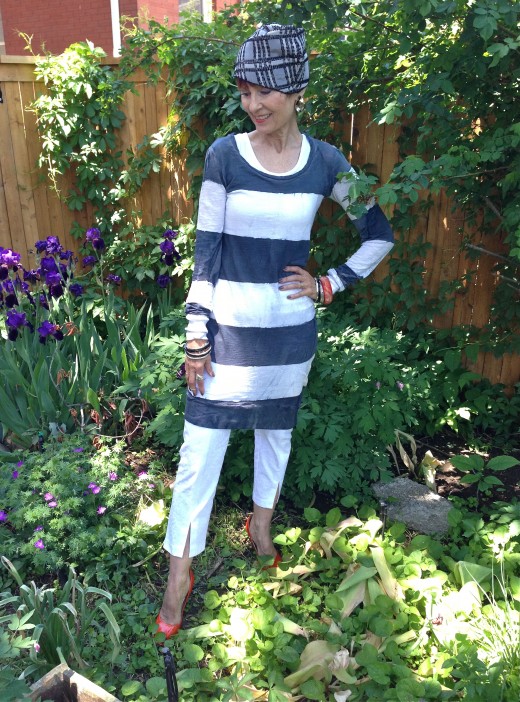 She doesn't want to accept money in exchange for her efforts, but I insist. She says she just loves the process of playing with plants and physical transformation.  I call her the 'angel of the garden' and look forward to her visits and gifts with deep gratitude, making plans for other areas of space in need of attention.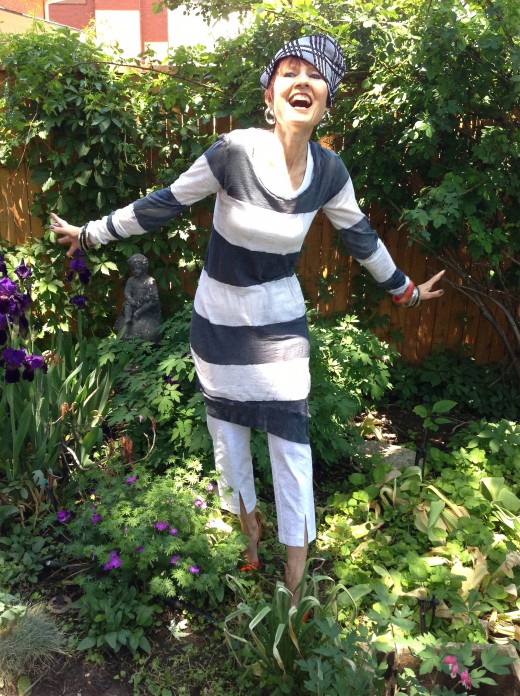 Photos by Diana
When I return home from yoga, I join her in the back garden and find myself continuing to work for hours after she leaves.  She has activated my love for creating beauty in the space surrounding my sanctuary.  Digging in the earth while wearing my new powder blue gardening gloves feels grounding and meditative and planting my pots is an exercise in creativity.  Choosing and coordinating the colors and textures of plants is similar to composing an outfit.
Though Diana caught me off-balance as I fell forward in my orange pumps in the dirt, I made a quick recovery and held my ground.  After all, Marge is coming tomorrow and I want to be ready for another morning of cultivating my exterior landscape, which surely will calm and nurture my inner spirit as well.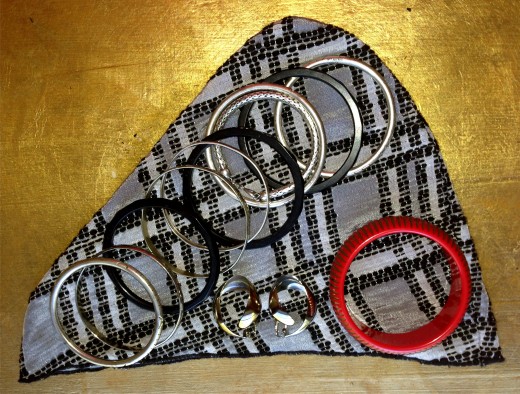 Vintage estate sale and Gypsy Collection bangles, estate sale earrings and flea market vintage bracelet on fabric hat by Briggitte NYC.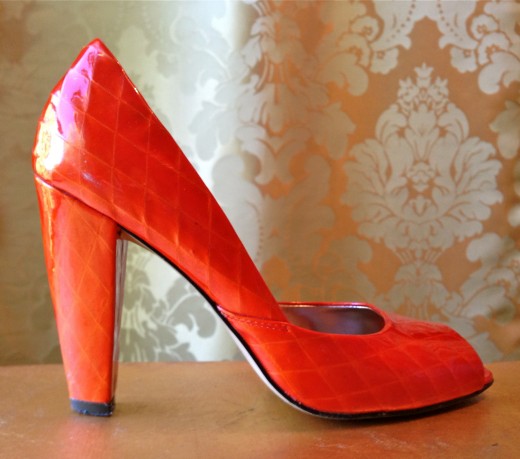 Orange patent leather peep toe pumps – summer retail sale years ago.
Asymmetrical block striped white/grey tunic – yard sale several weeks ago and white cropped pants – retail summer sale last year in Florida.
Patti's back and we're all gathering at Visible Monday HERE at Not Dead Yet Style for the festive weekly party that is not to be missed!