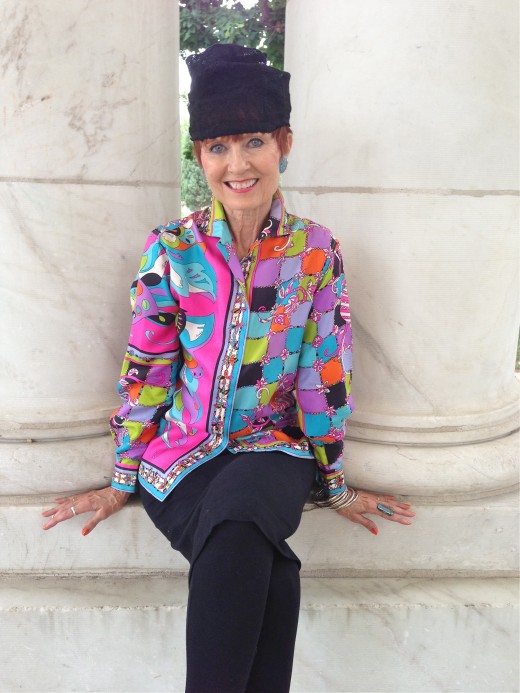 Diana and The SC took to the streets and decided to do a series of photo shoots throughout Denver over the next few weeks.  After all it's summer and easy to navigate the city, searching for spots that we love.  Today we settled on Cheesman Park HERE and its Walter Scott Cheesman Pavilion, which is just minutes from my home by car.
Unlike the brilliant and dearly departed Nora Ephron, most of the time I feel good about my neck, next to the columns built in 1908.  They both have an interesting and intriguing patina.  Patina is such a beautiful word.  Many of my friends didn't make it to 70 to have any feelings about their necks.  I think I'll flaunt my neck like any self-respecting Crone and leave my inner ageist below the radar.  Too bad it can't be excavated along with other self-limiting beliefs that linger within the collective unconscious.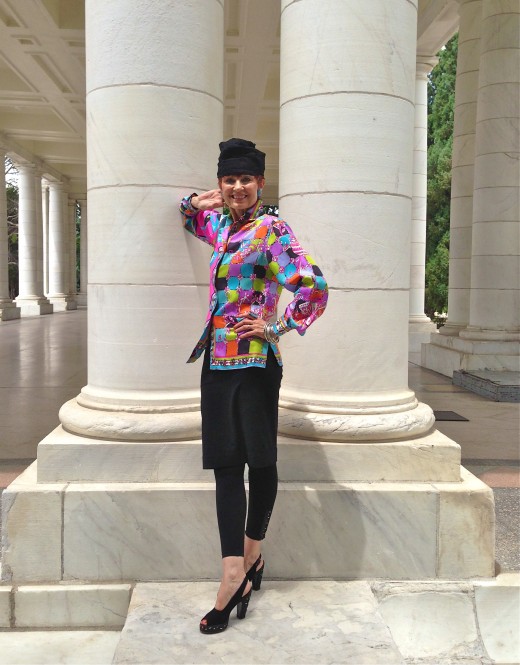 The vintage multicolored Pucci blouse with yard sale black leggings and pencil skirt, along with estate sale jewels, provided a contrast to varying shades of the Pavilion's marble. The black headwear by Brigitte NYC is made of a verging on transparent fabric and an infinite number of shapes can be created with its supple form on any given day, depending on mood and inclination.  One interpretation is just the tip of the iceberg.
Which brings to mind the comments and questions regarding the headwrap in my last post. To begin the wrap, I centered the edge of the scarf at the nape of my neck and pulled both ends toward the front of my forehead, tying knots and draping/tucking folds until it felt right.  Every time I wrap a scarf it turns out different and I play with it until I feel satisfied.  Similar to the fabric hat that I wore today in that it molds to my head almost like a piece of clay.  Perhaps that's how it feels to build a sculpture, which I have never done, so I hesitate to draw a comparison.  But maybe this is just another form of sculpture.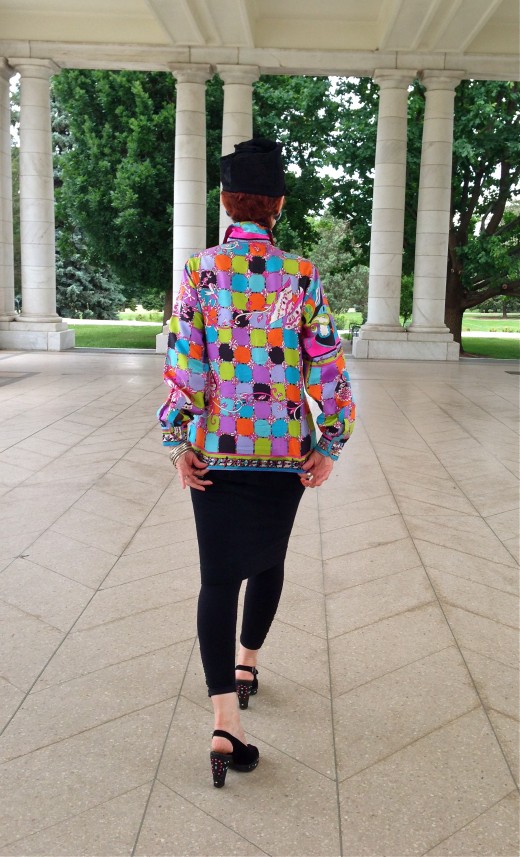 Though my life is moving forward and backward, at times I think about how my daily activities are radically different from two years ago.  My purpose and focus have been extremely altered.  This is an unchosen freedom to do whatever I visualize on any given day, but it comes with a price.  Will I always feel intermittent survivor's guilt?  When will I be more accepting of the impermanence of life that I vividly recognize and navigate moment by moment?  Now I see that impermanence has always been a fact of life and accepting that is the ultimate freedom.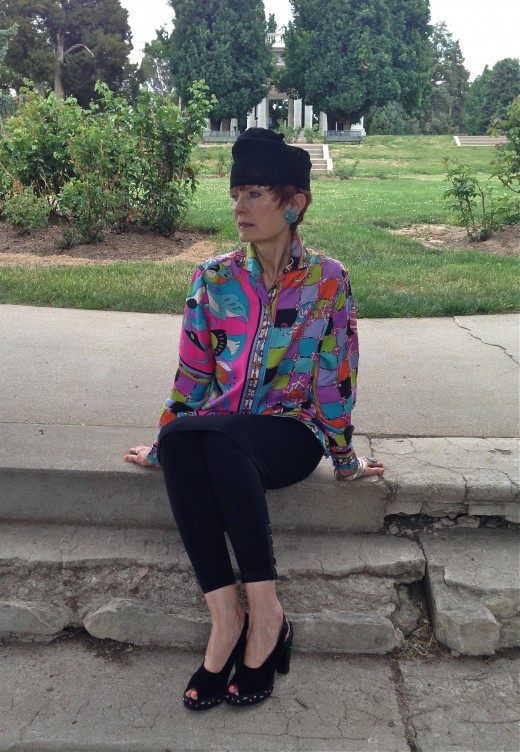 Photos by Diana
All of this has been brought to mind by the largest wildfire in Colorado history.  Over 460 homes have been burned to the ground and there is a collective melancholy in the air, along with the smoke that covers the blazing Colorado sun, irritates the eyes and emits an odor that infiltrates the atmosphere from time to time, even though the fires are miles away.  Sometimes it seems that the  fires are leaping from the next block. And in a way they are.  Like Istanbul.  I have a friend there.  She makes headwear.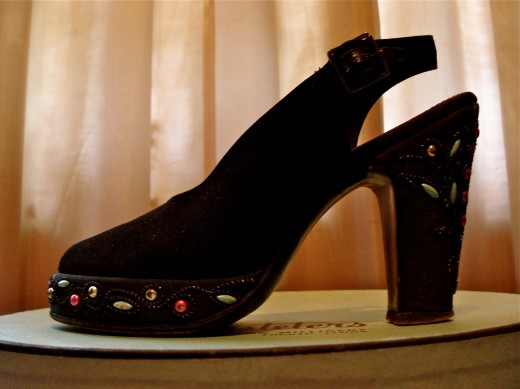 The estate sale vintage suede slingback heels adorned with multicolored beads.
The SC is off to join the party at Visible Monday HERE that the gorgeous and creative Patti created at Not Dead Yet Style.