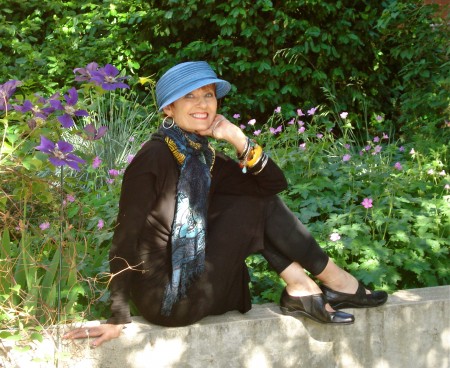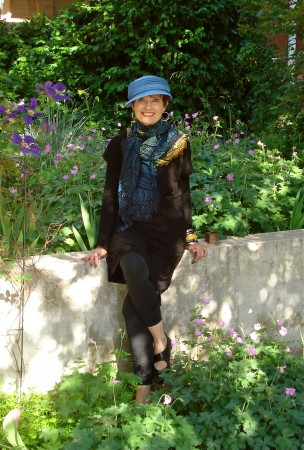 Photos by Camille
Out of necessity The SC stumbled upon a renovation outfit.  Locating pieces in my memory bank became chaotic as my closets are on racks on the first floor, allowing the upstairs hardwood floors to be refinished and the rooms/closets to be painted.  I needed something simple and comfortable that I could change up on a moment's notice and that I could grab off a surface at the foot of my bed as I approached the day. Several months ago for the purpose of travel I purchased, at my yoga studio, this combination of black layering pieces made from a sustainable fabric derived from beechwood. Renovation is my current form of travel and these pieces are wrinkle free and washable; with the switch of a hat, a scarf, jewels, or a pair of shoes I can instantaneously change my motif with whatever accessory crosses my path.  Sometimes I wear a black maxi skirt instead of the pencil skirt with tights. And voila!  I wouldn't want to repeat the same outfit combo to the hardware store!  It keeps my brain in shape to remember what I wore when and where.
I found the blue straw Mayser hat during my most recent NYC trip.  It would have been highly irresponsible of me to return home without a hat!  I frequently walked past a small boutique in the neighborhood where I was staying, and this interesting hat sang to me with each sighting.  Finally I succumbed and I've not had buyer's remorse for even a second.  It's packable with its accordion like folds on the crown and I find it to be the perfect shade of blue to pair with several scarves that I hold dear.
There's an outfit for every occasion, and home renovation is no exception!
I'm dashing off to join the community of fabulous bloggers at Visible Monday HERE and Monday Mingle HERE.