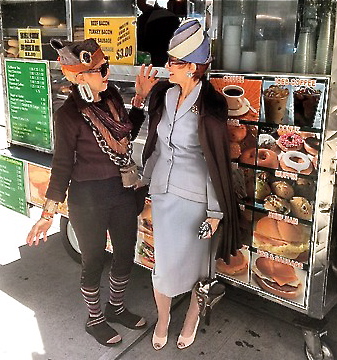 Instagram photo by Ari Seth Cohen of Advanced Style HERE.
This is the final post related to my New York adventure.  The memories will remain in my heart forever, as I grieve in empathy from afar the losses that so many have experienced since hurricane Sandy's brutal strike.  And now another storm has hit the East Coast at the most vulnerable of times. Fortunately my friends are safe, but I know how stressful and traumatic it is to be part of any disaster. My heart goes out to everyone in the affected area.
The SC was thrilled to spend a portion of her last week in NYC with Debra Rapoport, an artist working within the visual and healing arts and regular on Advanced Style. Debra introduced me to the East Side, and to experiences that were available because of her.  Her knowledge of the city and its wonders, including its art, culture and history, opened new worlds as the days flew by. I'm grateful for Debra's spirit, generosity and her contagious enthusiasm for life.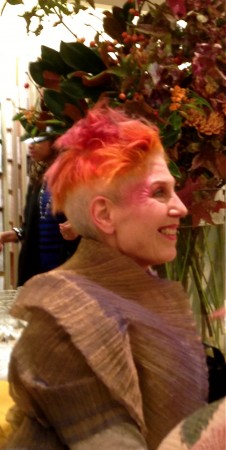 Debra's radiant and creative beauty.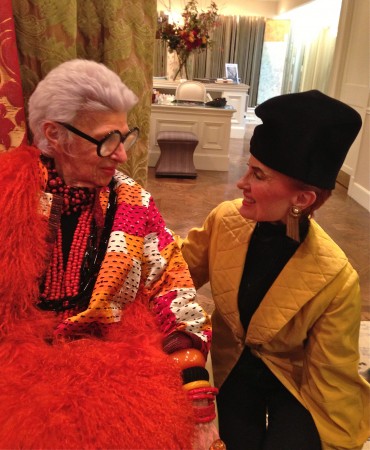 I was honored to attend a presentation by Iris Apfel at Stark Design, 'Accidental Icon – a conversation about Apfel's journey in style and design.'  Several years ago Stark Design purchased Old World Weavers, the textile company created by Ms. Apfel.  I exchanged a few words with Iris and felt privileged to have spent a moment in her presence. Check out Carol Markel's remarkable blog Femme et Fleur HERE for a complete review of this event.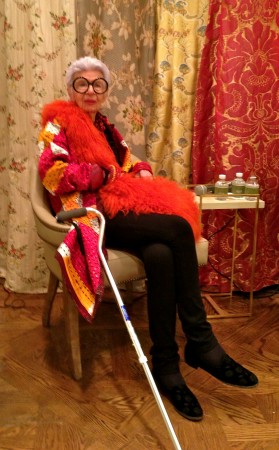 Colorful and dignified elegance.
'Great personal style is curiosity about yourself.'   ~Iris Apfel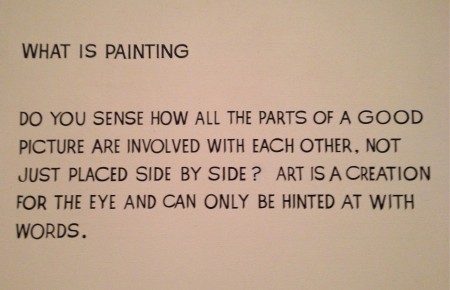 'What is Painting' by John Baldessari at The Museum of Modern Art, synthetic polymer on canvas.
When I came upon this piece at MOMA, I thought of how this concept could also be applied to style.  Iris Apfel's style can 'only be hinted at with words.'  I was inspired by her life story and her creative and intelligent 'take on life.'  If this is what the 90's looks like, we have nothing to fear.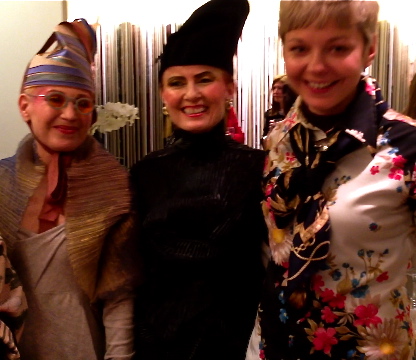 Debra Rapoport, The SC, Lina Plioplyte
Laughter at the Stark Design reception following the presentation by Iris Apfel.
Debra with her partner Stan before dinner on a weekday evening.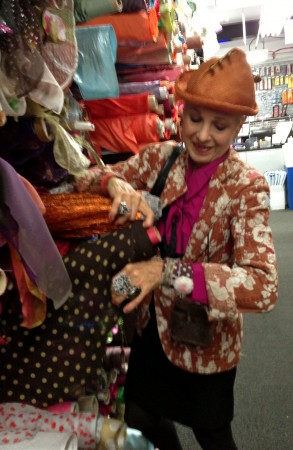 At Mood HERE, the wonderland of fabric stores which is featured on Project Runway, with Debra in a hat of her own creation.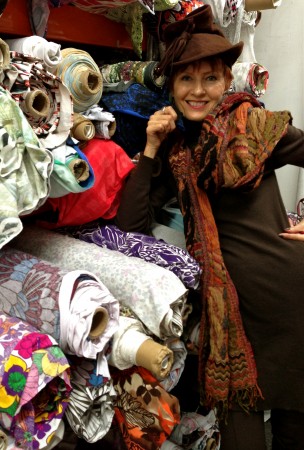 At Mood in a brown vintage hat purchased at the Manhattan Vintage Show, choosing fabric swatches for The SC's headwear project.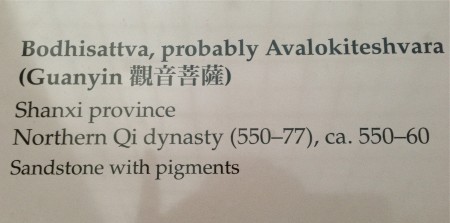 When I visit New York I frequently check out the exhibits at the Metropolitan Museum of Art.  And when I do, I visit the rooms of ancient deities, take time to meditate, and sink into the deep quiet and solitude available in the middle of the bustling city.  This practice assists me in integrating the stimulating and beautifully intense experiences that flourish outside the walls of the museum.  It is in this place that I connect with Nelson's essence and know deeply that openness and the exploration of life is the right path for me, as I say 'yes' to the new.
The SC is joining the glamorous crew over at Patti's Visible Monday HERE.