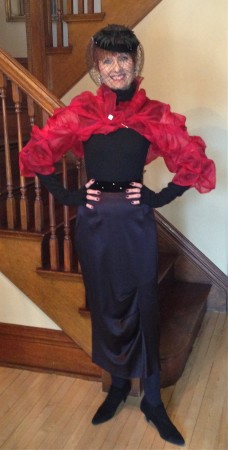 I fell in the park the day before the Winter Solstice.  A hidden patch of ice under the newly fallen snow captured my osteoporotic bones, and I rolled into a bundled ball to the ground beneath my feet.  I instantly felt a dull pain in my right rib area.  Slowly I got up, relieved that I hadn't fractured a hip or something equally horrifying.  The discomfort from my fall did not stop me from walking home, but I had not totally escaped injury.
Early the next morning I was off to yoga and grateful that I was able to complete the class, allowing a lifeline intact.  Only by coming to the edge of pain in certain movements, and drawing back to prevent further injury.  A dance of mindfulness in and of itself.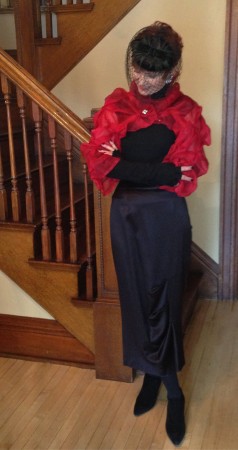 The next day the furnace went out in my home.  On a Saturday afternoon.  Several emergency diagnostic visits later, nothing was resolved.  Monday, December 24th revealed a furnace needing replacement and I was told that installation could not be scheduled until Friday.  Was this a conspiracy to cloud a holiday season?
I hunkered down in my bedroom with the door closed, in the company of a space heater.  Drawing back into my home, leaving every faucet dripping to prevent the pipes from freezing.  I couldn't think of abandoning my sanctuary, leaving it unattended in its wounded state.  Urban camping of sorts, monitoring the space heaters during the night, and leaving for errands during the day.  However, composing an outfit  on Christmas Day and visiting friends with Camille was a welcome relief, as the warmth of friendship is a perfect antidote to any struggle or chill of the soul.
Survival became the mode as the temperature in the house dove to 30 degrees, which was warmer than the near zero reading outside the brick walls of my beloved Denver Square.  I withdrew, gathering, using every reserve, searching for a new source of heat.  I neutralized myself from emotion, as crying, or laughing, even sneezing was met with pain.  A retreat in my geography and my inner self.  I've noticed over the years that at times my home reflects my internal state, as though it's a living, breathing entity.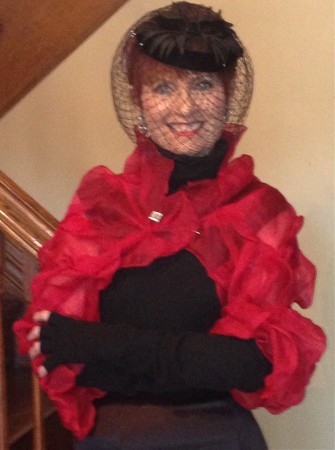 On the morning of the day after Christmas, I surrendered deeply in child's pose at yoga, knowing that a fifth night in a cold house would test my resolve.  I began thinking of those that survived the recent east coast hurricane,  the homeless, people across the earth without warmth or protection, their dilemma not easily solved. I was in awe of their strength and resilience.
A second opinion upon returning home from class provided a furnace and an earlier than expected return to warmth and a new sense of appreciation for my home, the many gifts in my life, and my emerging ability to independently find resources when my world presents obstacles or barriers.  As my home was restored to health, over the next few days my bruised rib healed to the point of allowing nearly normal self expression.  To laugh or cry with abandon!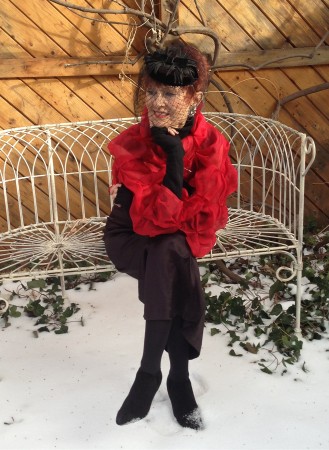 Photos by Camille.
In celebration of The New Year and my return to health and warmth, The SC wears a vintage veiled cocktail hat.  Full faced veils offer protection, safety and distance from the outside world, with their delicate weaved layers and their tendency to obscure.  Surely this is a temporary reflection of my recent need to neutralize and draw within, along with the intention to have a little fun on the last day of 2012.
Vintage veiled cocktail hat – vintage store, red organza jacket – Brigitte NYC end of business sale, black satin skirt with drapey details, sleeveless black turtleneck sweater, long black fingerless gloves and black suede booties – consignment stores, rhinestone earrings, pin and black velvet belt with rhinestones – estate sales.
May your 2013 be warm and glorious!
Happy New Year to all over at Visible Monday HERE, with Patti's invitation to 'close the year out together.'