The Antique Annex On South Broadway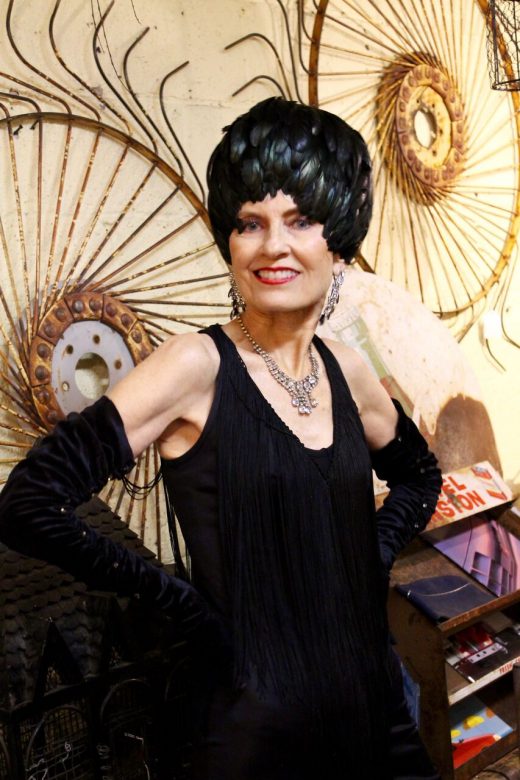 Several years ago I posted a "gown series" with images photographed in a mid-century modern furniture store.  It was the perfect backdrop for vintage style. In the spirit of this tradition, the photos for today's post were taken in the Antique Annex HERE, a vintage wonderland located on South Broadway and Iowa in Denver, Colorado.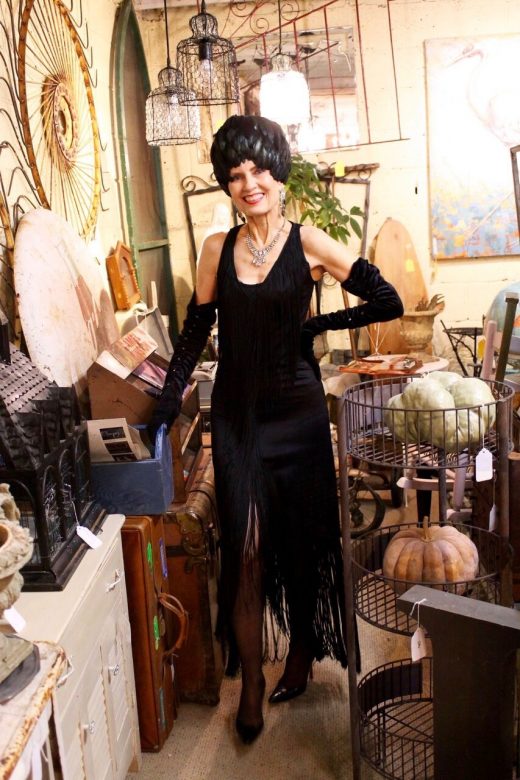 There's an outfit for every occasion, and the Annex deserved a vintage ensemble, which I "shopped" for amidst my collections. The fringe trimmed dress was discovered in a NYC vintage shop that no longer exists and the feather turban and rhinestone jewels were discovered at estate sales.  The long black velvet gloves with rhinestone trim were "confiscated" from my hat shop in the 80s.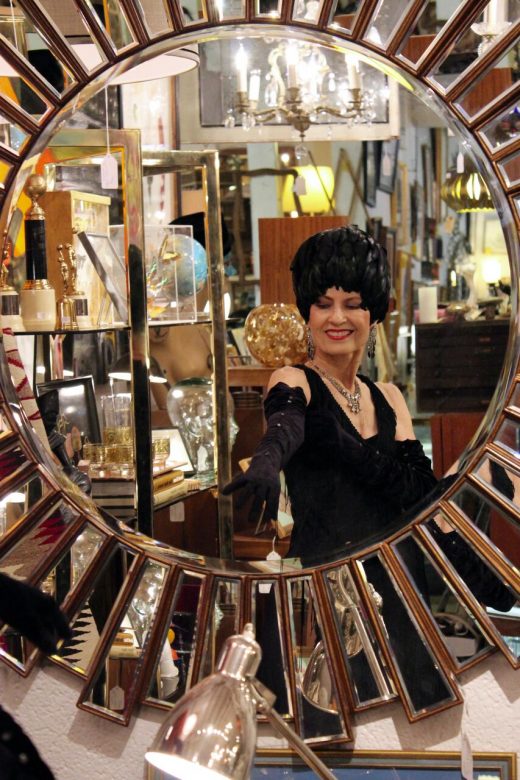 The eclectic, charming energy of the Antique Annex is all in part to its six Coopers, all of whom embrace their own unique, creative, and artistic abilities, making it a vintage sanctuary for everyone's own distinct style. You will find beautiful furniture, home accessories, lovely jewelry, and uncommon objects from all over the world in every nook and cranny.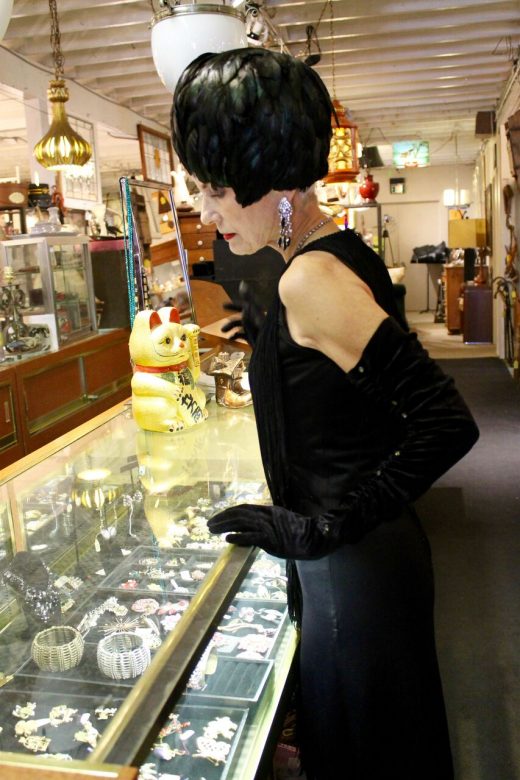 This multifaceted team of vintage artists is made up of Jack and Jon, who have been in the business for 75 years, following the legacy of Jack's parents who were antique dealers. Their unique style consists of a varied selection of items ranging from the traditional, the mod, and the utterly unusual. Gwen has been in the business since the 90s, fully embracing traditional and conventional styles, as does Jennie, who began collecting decades ago.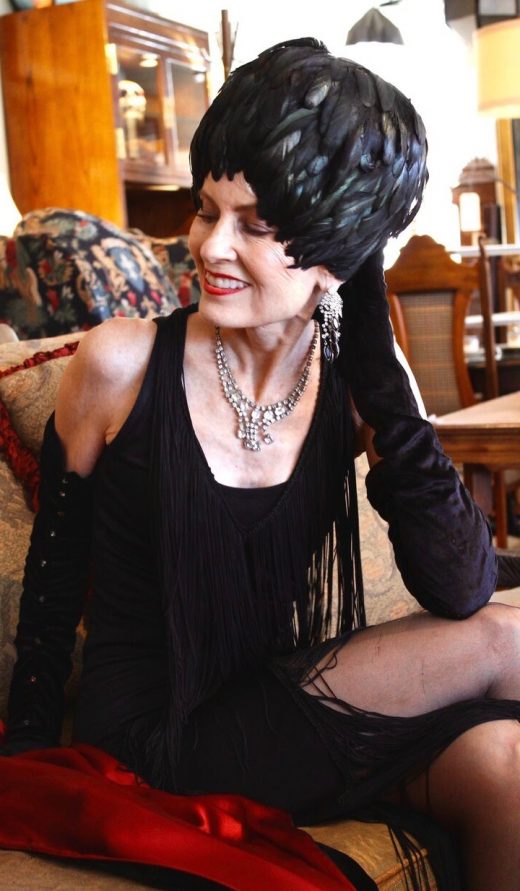 Larry specializes in retro and unusual items, a passion he embraces as he journeys into his mid-40s. Jennifer began collecting 8 years ago, but has always had a passion for mid-century furniture and atypical items, treasures that can't be found anywhere else. These six have an ever evolving sense of what's relevant, combining the wonders of the past with the applicability of the present. There is something for everyone at the Antique Annex!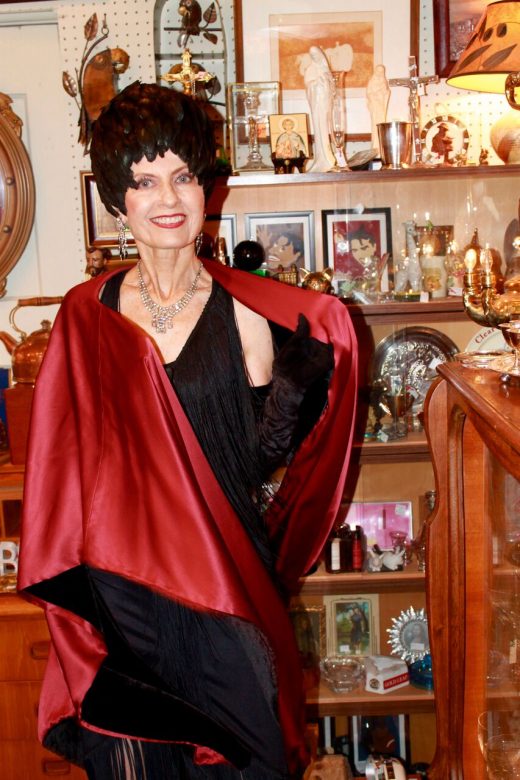 In the 1990s I was a vendor in an antique market, also on South Broadway in Denver. I sold vintage clothing and accessories, specializing in hats.  The Antique Annex brought back fond memories of a very special piece of my history. Wandering amidst its treasures dressed in fringe and feathers was a trip down a well-traveled lane of my past.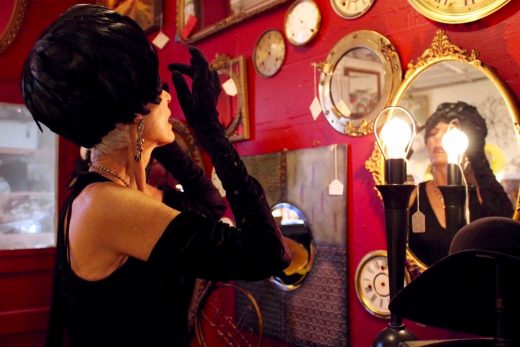 Photos By Wren Duggan
Linking up with Catherine's #iwillwearwhatilike HERE at Not Dressed As Lamb and Cherie's Shoe and Tell Fashion Link Up HERE at Style Nudge.