The Pioneer Network In Chicago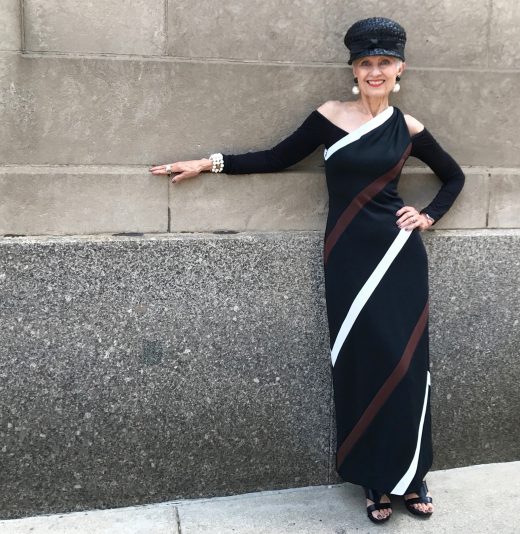 Two weeks ago I traveled with Mr. J to the Pioneer Network HERE Conference which was held in Chicago, Illinois. The Pioneer Network is an organization which is devoted to creating a culture of Aging that's life-affirming, satisfying, humane and meaningful. Mr. J presented at the conference and I went along to enjoy the events and the city of Chicago.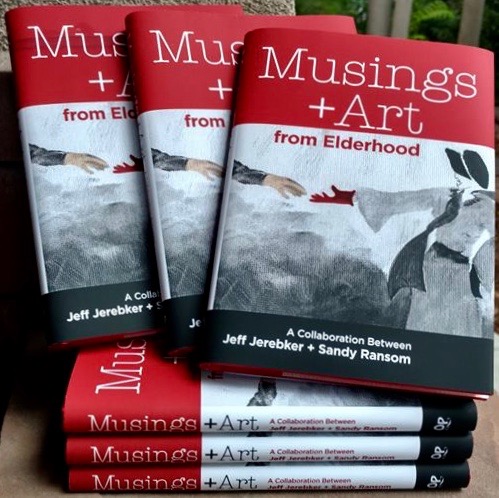 Mr. J's new book collaboration was recently released  and a book signing event in honor of this accomplishment was a highlight of the conference.  Musings + Art was written by Mr. J and Illustrated by the talented artist Sandy Ransom HERE.  I was honored to be a part of the book cover illustration created by Sandy.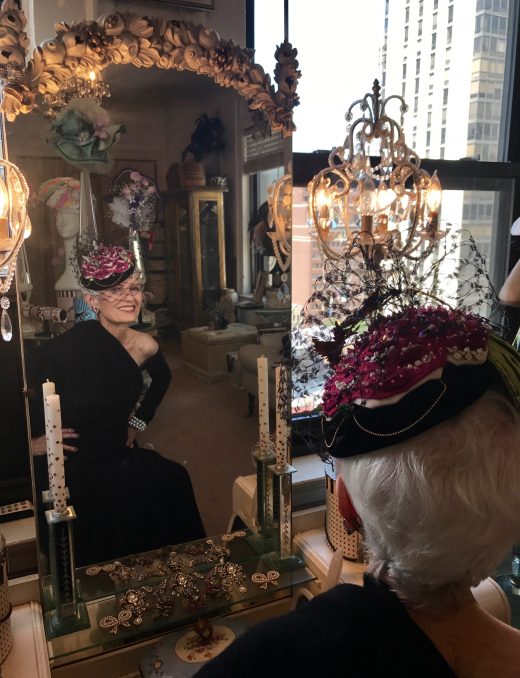 As always, a new adventure always provides the opportunity for my role as "hat journalist."  Beautiful blogger Jody DeFord of Red's Shoe Diaries HERE, a regular participant on Hat Attack, connected me to Loreta Corsetti of Loreta Corsetti Millinery HERE.  I walked into a millinery studio that was awe-inspiring and captivating.  I was amazed by her beadwork and her creativity, as shown in the photo above.
I plan on blogging more about Loreta and her work later on Style Crone.  Thank you Jody, for introducing me to this magical artist.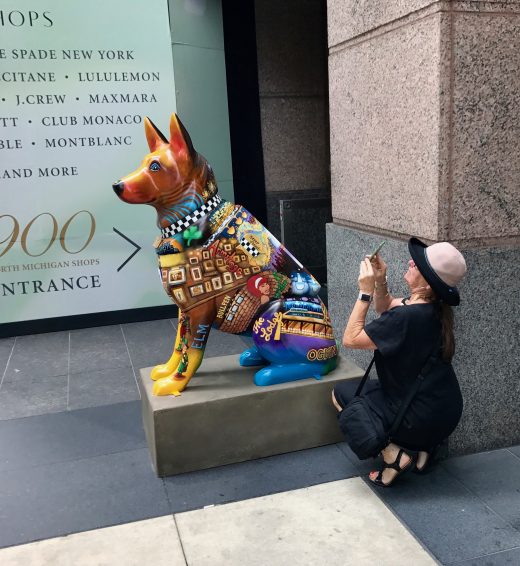 Spending time on Michigan Avenue in Chicago was an experience of art, fashion, restaurants and constant fascination.  The above photo depicts Sandy Ransom in the act of street art photography.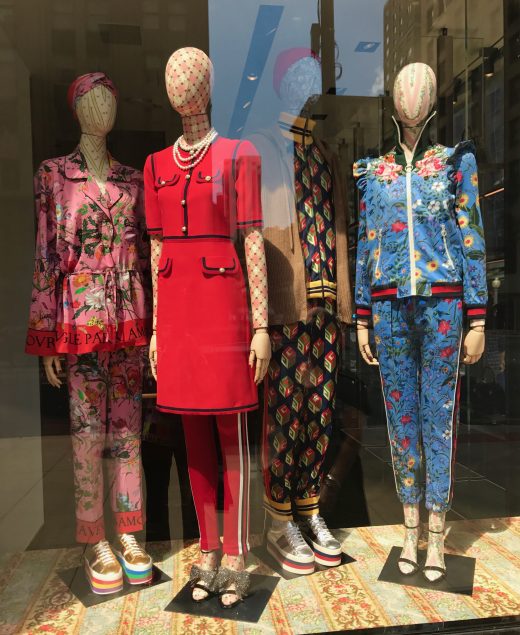 The Gucci window stopped me in my tracks, as I admired the inspiration of color, pattern and texture.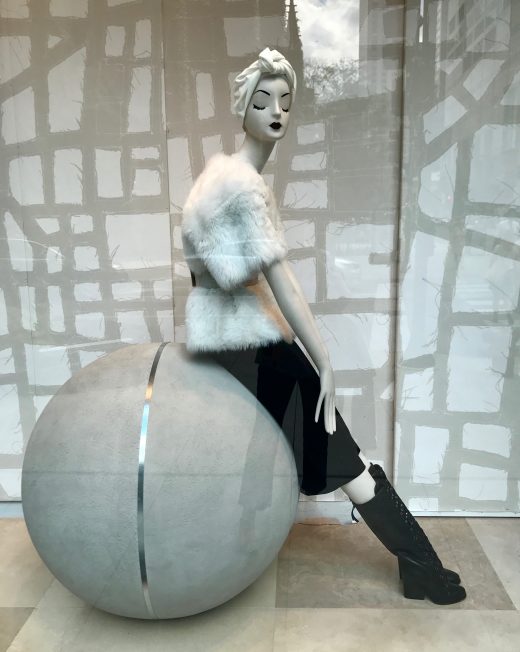 The display windows were populated with head wraps, which gave me a great deal of pleasure.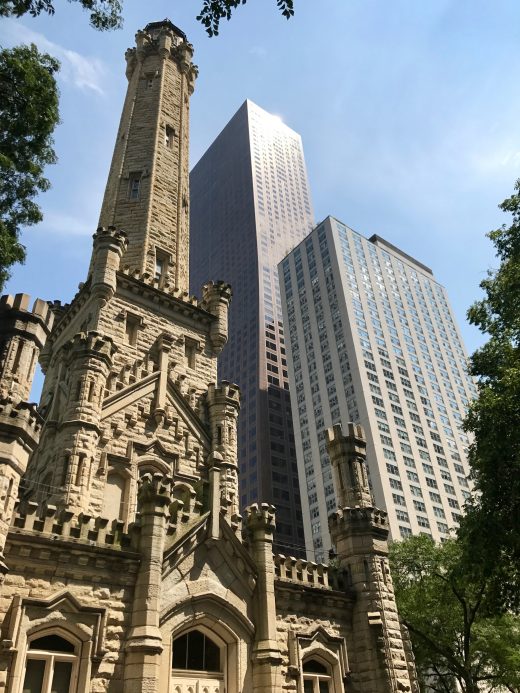 The juxtaposition of old and new always sparks my interest.
The last day of the conference was another highlight for me.  Ashton Applewhite of the website This Chair Rocks HERE and author of the book A Manifesto Against Agiesm, presented the keynote address.  I had the honor of meeting this brilliant activist and she signed my copy of her book.
I blogged about Ashton and her work two years ago on Style Crone HERE, so meeting her in person was significant and thrilling. Her activism has changed me, and for that I am grateful.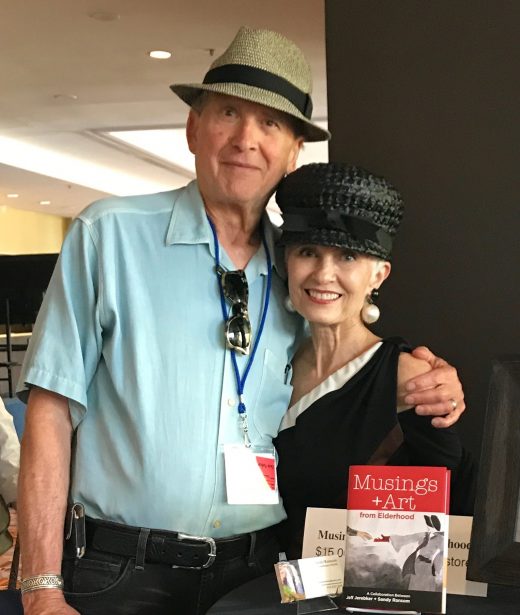 Our Chicago adventure was short but filled with wonderful memories.  Next year's conference will be in Denver and I can guarantee you that I will be there.
Linking up with Catherine's #iwillwearwhatilike HERE at Not Dressed As Lamb, Patti's Visible Monday HERE at Not Dead Yet Style and Cherie's Shoe and Tell Fashion Link Up HERE at Style Nudge.