The Hat Room in Metallic Rose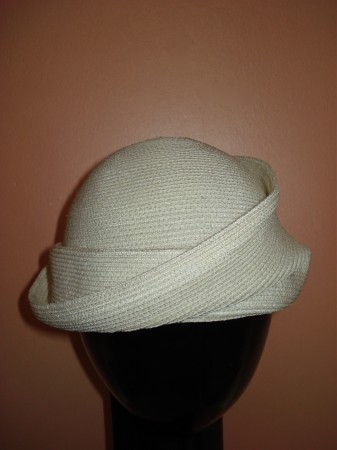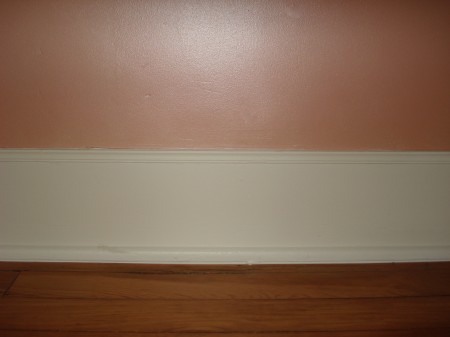 The room where I store my hats is complete.  It's been painted in a metallic rose with white trim, a shimmery background for the white straw Maeve Carr hat with asymmetry and folds from the hat shop in the 80's.  The first hat to enter the room called for a solo show without occupation.
The hardwood floors have been redone.  The bedrooms upstairs, representative of  the Denver Square floor plan of 1907, have received much needed paint.  Tomorrow I can start moving the hats from the dining room and the clothing on racks in the living room into their newly painted and refurbished spaces.  My paths on the first floor will be expanded once again to the familiar areas that have been absent since the beginning of May.  I've been living in a world of accelerating transition and am riding the wave of the new and unfamiliar.  Have I been reluctant to finish the project because of what it represents?  Maybe, but in a matter of a few hours I found myself planning another outfit as I internally create new homes for my collections.  And the decisions about which pieces should make the trip up the stairs is the next step to a semblance of order, giving me freedom to move outward from my complete and total focus on my dearly loved home.
My dear friend, who was featured on SC HERE, mixed the colors for the wall that will shine brilliantly on my hats.  Check out the Sarah Ashford Studio HERE for more information on her faux finishes, murals, fine art and a display of her talent.  I'm fortunate to have such a kind and generous friend who could guide me through the renewal of my upstairs bedrooms.
Today I gaze in wonder at the beauty of the rooms that have been changed beyond recognition. The rooms that bathe my cells in memories and that provided sanctuary during the blissful good times and those too difficult to describe. The memories remain intact and the changes lead the way to the future. The process has had it's own continuum of thoughts and feelings that cover the range of all that comes with living.  There is much material for future posts if I can remember the details that escaped documentation.  Then again, the stories could be lost forever or tucked away in one of the files in my brain, as life takes The SC into the mysterious unknown.