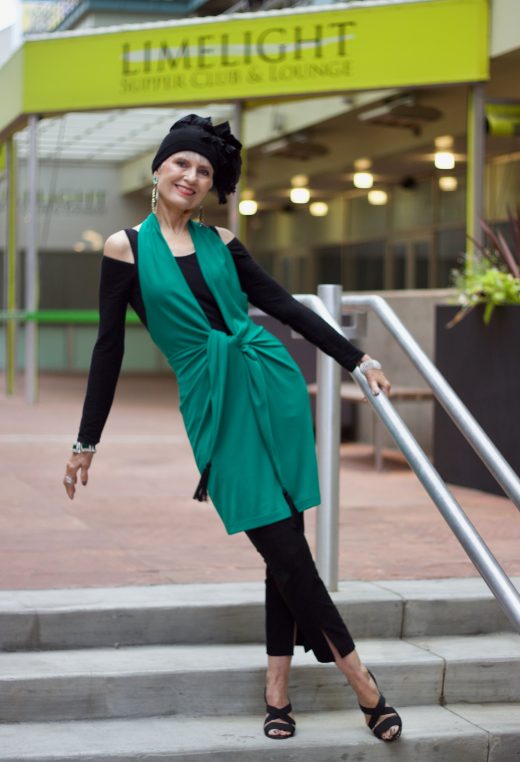 One of the great joys of life for me is dancing. To feel the music through every cell and express myself with its vibration has for many years been irresistible.  As long as the music moves me and I feel like moving, I'm on the dance floor. I don't need a partner and I don't need permission.  It's a form of freedom and self-love.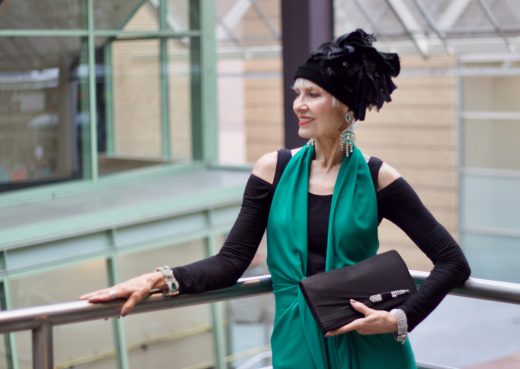 There was a dance floor at the Pioneer Conference (see post of last week HERE) and a great band with a singer who sang Amy Winehouse to perfection. That's all that it took for me to once again enjoy the many health benefits of dance, including the interaction with smiling faces who were collectively engaging in the same spontaneous and aerobic activity.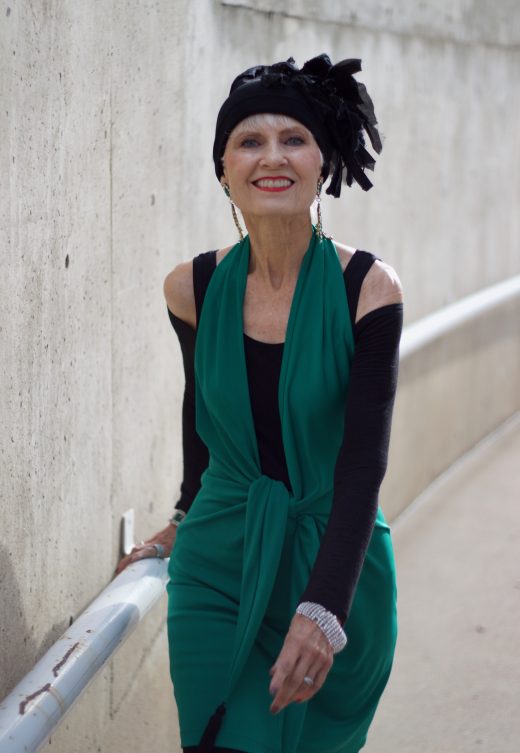 My ensemble of the evening included the black background that I have embraced for the summer of 2017.  The background pieces vary over the years, but the concept is similar.  Choose a silhouette that pleases me, and embellish to my heart's desire.
The green tunic with tassel trimmed self-belt was a recent consignment store discovery and the black fabric headpiece was purchased at a Minneapolis boutique about 20 years ago.  It's perfect for travel, as I can toss it in my bag and it bounces back as though it had been carried in its own private hat box.  The rhinestone jewelry is representative of my treasured estate sale costume jewelry collection which grows every year.  The heeled sandals were found at a consignment shop several years ago, and are as comfortable as flats for dancing.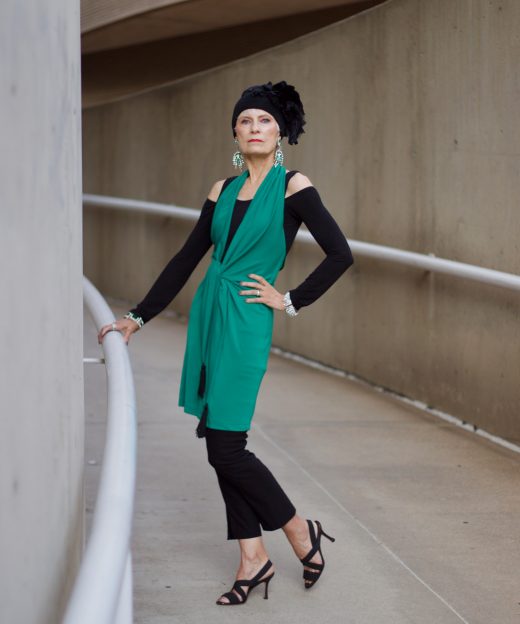 Photos By Daniel
Who knows when the dance floor will present itself again.  It doesn't happen nearly as often as in years past.  But there are always events several times a year that provide opportunities to participate in one of the most exhilarating activities known to humankind.  But then that's just one Crone's opinion.
Linking up with Catherine's #iwillwearwhatilike HERE at Not Dressed As Lamb, Patti's Visible Monday HERE at Not Dead Yet Style and Cherie's Shoe and Tell Fashion Link Up HERE at Style Nudge.