Hat Attack #49 – Celina Kane of Hat Make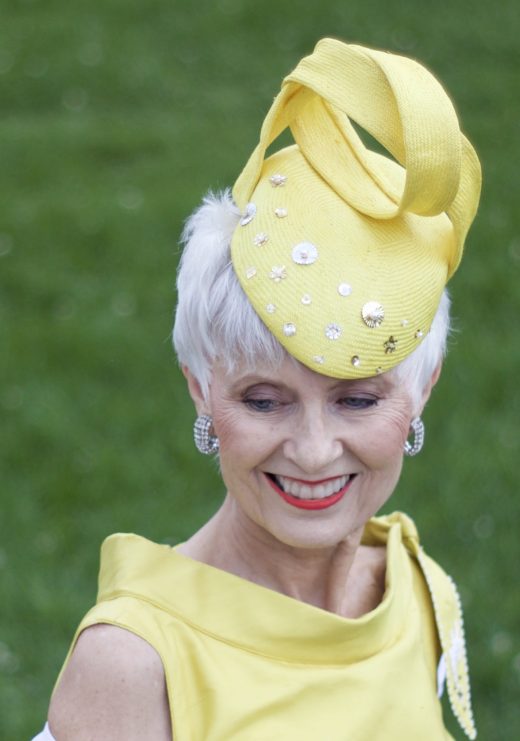 During my recent trip to Minneapolis I had the pleasure of meeting the talented milliner Celina Kane of Hat Make HERE.  I had great fun in her studio trying on hats and partaking in "Hat Chat."  I fell in love with this canary yellow parisisal percher with pearl, sequin and Swarovski hand embroidery.  Magically it played well with my vintage yellow silk dress embellished with white beads.  Celina named this hat "Limoncello."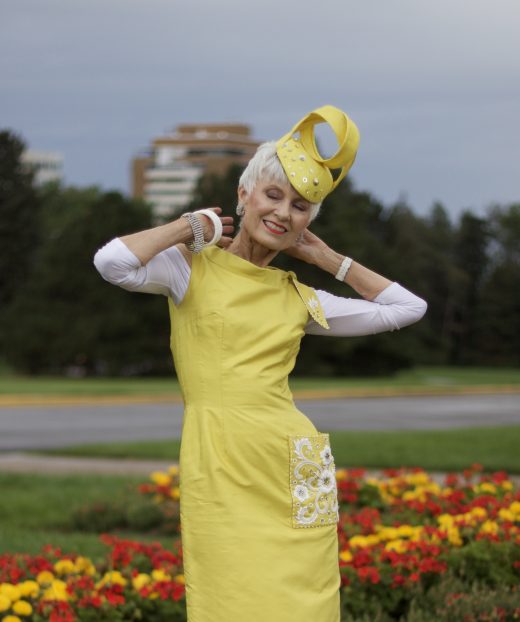 About me by Celina Kane
Educated at the University of Minnesota – Twin Cities, I triple-majored in Art History, Political Science & French Studies. While studying in Paris in 2011, I saw how my passion for art, culture, history, and design combined into one medium: millinery. I began visualizing hats in everything around me and became possessed by ideas of how unusual shapes and objects could become extraordinary headdresses.After graduating in 2013, I returned to Europe with the purpose of consuming as much art as possible, furthering my hand at drafting, and determining how I would navigate my love of hats. In Budapest, letting my mind free-associate upon the moving images of Gordon-Matta Clark cutting a Parisian building in half, I felt compelled to "hat make."
Once home I immediately enrolled in Master Milliner Anya Caliendo's Premier Advanced Couture Millinery course in New York, NY.
Studying under Caliendo was a dream come true, her couture creations speak for themselves but in addition to being a great artist she is committed to the return of prestigious American millinery and is a dedicated teacher. There I refined my technique and gained the skills I needed to pursue a life and business in creating headpieces that express my point of view.
March of 2015 I launched HAT MAKE with my Debut Collection entitled The Leopard and the Lark inspired by the soft winter landscape of Minnesota and 1960s French & Italian film. HAT MAKE is equal parts minimalist and surrealist, geometric and whimsical. I sculpt each hat and headpiece by hand using the finest quality materials to create wearable art imbued with fantasy, mystery & romance.
Since introducing my line of handmade headwear I have continued my education in couture techniques through workshops with Hand & Lock Couture Embroidery House, millinery workshops with talented MN milliner Karen Morris, and master class with Anya Caliendo.
I approach each collection as an oeuvre d'art. I research my subjects, learning not only how my materials behave but diving deep into the history of my inspirations. However, as Schiaparelli famously said "In difficult times, fashion is always outrageous." In the face of so much tragedy and loss here in our home town, across the nation, and across the globe I was no longer sure that self-expression was enough. So I thought, what if I create hats to serve their bearer? Hats to serve as talismans and shields against darkness, and to serve as prisms and beacons to the light.
My most recent collection is inspired by astrology and myth, healing and magic. It considers the ways we seek meaning and reconciliation, and the ways self-expression can be political. What started as a study of how people live today became an important lesson in how I want to live and create. We Are Golden is a continuation of this query, utilizing new symbology to seek protection and self-truths….Celina Kane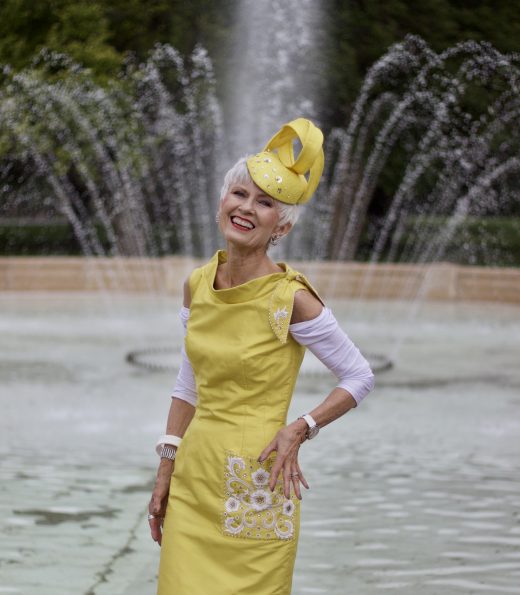 Why I love millinery by Celina Kane
I recently came across an excerpt of Annie Dillard's The Writing Life where she retells the story of a student asking a fellow author "Do you think I could be a writer?" to which the author replies "Well, do you like sentences?"
If someone were to ask me if they could be a milliner I would have to respond "well, do you like to thread needles?" Millinery, like any art form, is a craft which demands love and care for each step of the process. I love the feel of the wooden hat blocks. I love the sensation of stretching the hat bodies–paying attention to both the material and the muscles in your fingertips and forearms as you coax the fur or straw into position. I love threading the needle and working the wire. Stitch by stitch the figure of the hat manifests itself so that completion of each hat is a bittersweet moment measured by the beauty of what you've created and labor that went into it.
And then you have this thing! This wearable piece of art that transforms a person. I love millinery because hats, more than any other garment or accessory, have the capacity to alter their wearer. A person may manifest a part of their self that otherwise would remain unseen, they may inhabit a character or reveal their true identity. Hats can create mystery, act as a shield of armor, and imbue confidence. I love how the hats come alive when they're worn and how the wearer lights up in turn…Celina Kane.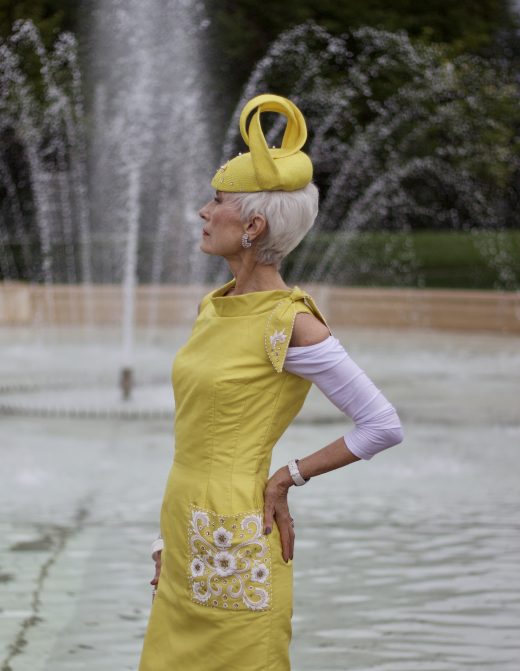 Photos By Daniel
Thank you Celina, for contributing your art and your extraordinary commentary to August's Hat Attack.  I appreciate all that you bring to the millinery community. It was a great pleasure to meet you and look forward to more HAT MAKE!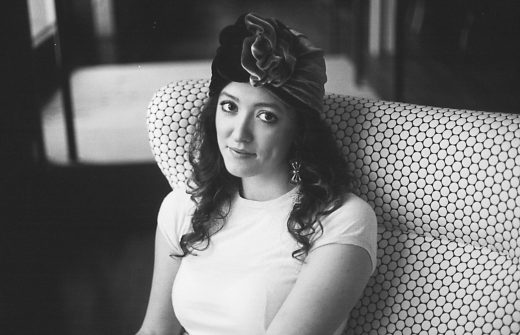 Celina Kane of Hat Make
Linking up with Catherine's #iwillwearwhatilike HERE at Not Dressed As Lamb and Patti's Visible Monday HERE at Not Dead Yet Style.
Now it's your turn to throw a little headwear my way. Give The SC a JULY HAT ATTACK and kindly link to Style Crone somewhere in your post. The link-up will be open through JuLY 31st.
Anyone can participate in the celebration of headwear!  Click on the blue link-up button and there are a number of ways to share your photo from your blog, Instagram or your computer photo files.  All forms of headwear are appreciated:  hat, headwrap, headscarf, headpiece, fascinator, hair flower, headband or other adornment for your head that you enjoy.  Multiple photos are encouraged!
[inlinkz_linkup id=730043 mode=1]