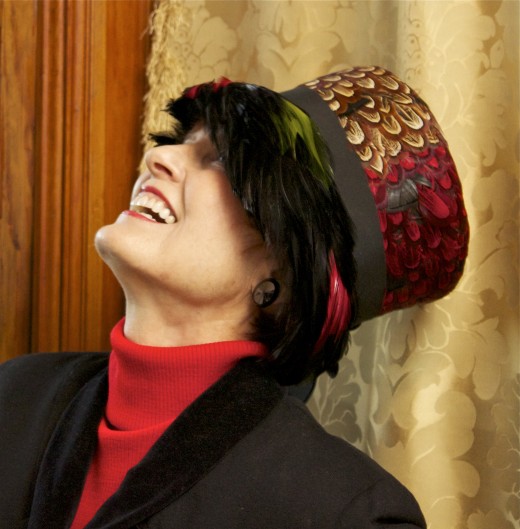 Happy Holidays from Hat Attack!  Hope that your Thanksgiving was fabulous and that you are enjoying the season, however you celebrate or not.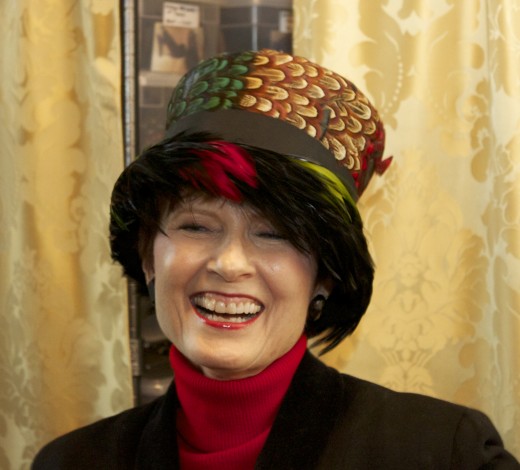 This vintage felt hat covered in feathers was my choice of the day as I hosted Thanksgiving dinner for family and friends.   I have so much to be grateful for and as you can see in the background, my organization has become quite detailed.  The shoes are in transparent boxes and I have taken a photo of each lovely pair.  The description is also included alongside the photo.
Perhaps I've become carried away with my recovery from chaos,  but I don't want to waste moments searching for accessories when time is of the essence. I don't see myself deciding to stop collecting at this point.  I prefer to accept it and I'm giving myself the gift of self-love for the holidays.  Care to join me?  Meet you at Melanie's Bag and Beret HERE at the manhole  cover, for a drink and a few laughs. I'm sure it will be festive.
It's all about the hat, and the close-up is the only way to display its details and the artistry that it took to create a piece of art that puts The SC in a festive mood.  I'm fascinated with my aging process and the changes that occur over time.  Why not be transparent.  I've known you long enough!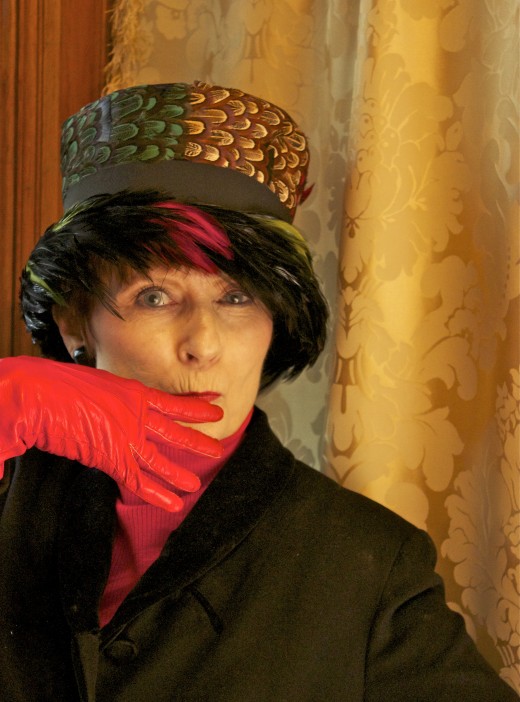 Photos By Daniel N
Kisses to all and may your December be filled with all that you desire and wishing you the best for every moment.
Speaking of festive, I wouldn't miss the party at Patti's Visible Monday HERE at Not Dead Yet Style.  This fortnightly gathering is always a celebratory event.
Please display your hat, headwrap, headpiece, fascinator, hair flower, headband or other adornment for your head that you adore and give The SC a DECEMBER HAT ATTACK and kindly link to Style Crone somewhere in you post.  I'm excited to see the beautiful creations that you share throughout the next week. Participation will be open through December 7th.
[inlinkz_linkup id=346367]