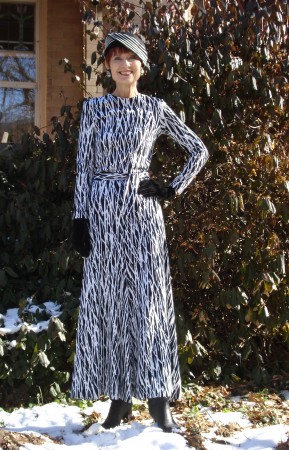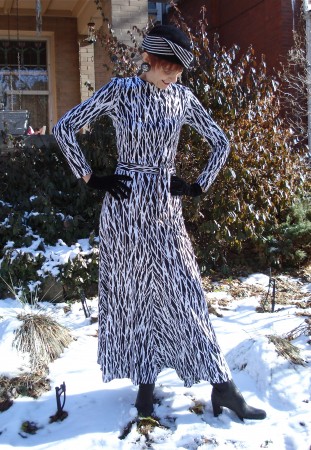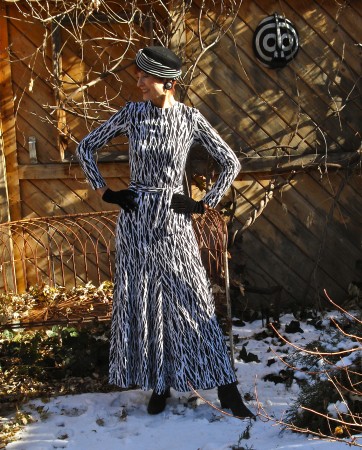 Photos by Diana
The SC was inspired by Alyson of That's Not My Age HERE to participate in her 'call out' for photos of dresses with sleeves. This estate sale vintage Diane Von Furstenberg black/white geometric patterned cotton/rayon maxi dress is one of my favorites in this category.  I topped off the dress with an Amy Downs black/white felt hat, vintage black velvet gloves and vintage black/white geometric patterned ceramic earrings and grounded the outfit with Michael Kors black heeled boots that were purchased at a department store winter sale years ago.
Putting this ensemble together was my reward for having completed the task of going through all of Nelson's clothing, hats and shoes. Everything. Hundreds of decisions were made about what to keep, what to give away to friends and what to donate.  It has been an overwhelming and emotional undertaking, but I was fortunate to have help from Camille.  It has been almost nine months since his death and suddenly I knew that I needed to immerse myself in the flood of feelings that came with lovingly touching every item that he had worn or collected over the years.  It was another step in the acceptance of the reality that he is gone forever.  Forever.
Many 'grief bursts' later, I am now ready to go through his extensive collection of books.  He was very cerebral and I have countless memories of discussions about history, race, class, feminism, politics, music, health and every topic imaginable after we read in succession many of the books that cover the shelves and surfaces of his office.  We had the same values and loved to look beneath the uppermost layer of an issue.  Digging into the core.  Dissecting the dynamics.  Discovering possibilities.  Sweeping out the corners.  The recollections of our conversations remain dear to my heart and it is that connection that will be the most difficult to reconcile.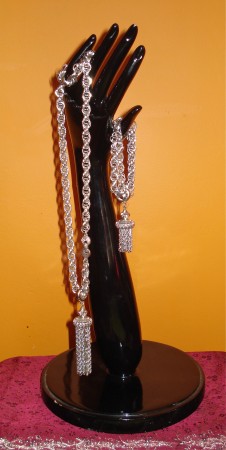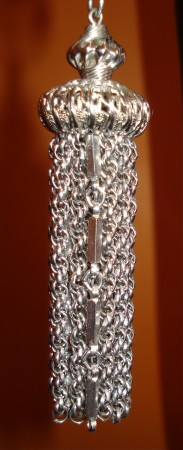 Thank you Jean for requesting a close-up of the above estate sale vintage jewelry worn on the previous post.