Common Threads Consignment: Neon And More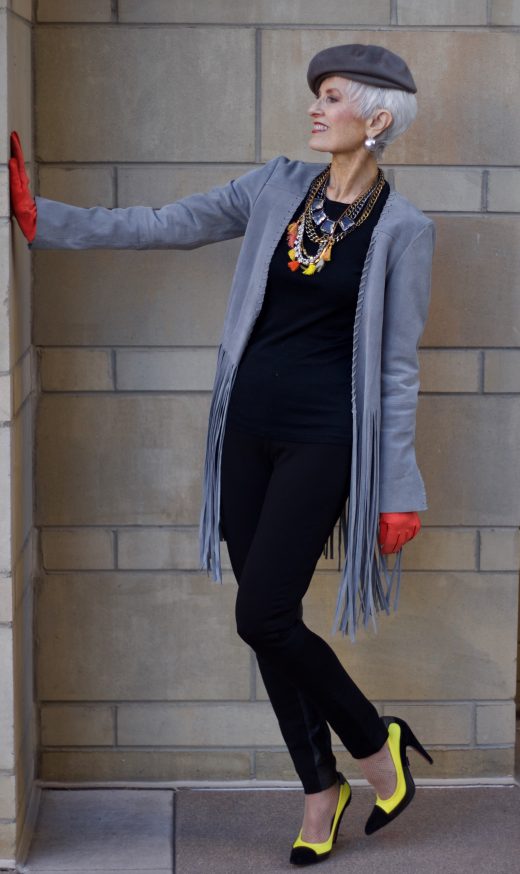 As mentioned in my last post, I am a fan of the Seventh Generation Principle, which is based on an ancient Iroquois philosophy that the decisions we make today should result in a sustainable world seven generations into the future HERE. I try to match my behavior with my values, which only part of why I love explore businesses which are local and participate in recycling.
Denver's Common Threads Consignment Shop HERE checks off all of my boxes. They carry beautiful clothing and accessories that have been previously owned, displayed thoughtfully in a charming space, with a warm and helpful staff that mirrors the quality of their vision of sustainability. As for the over 70 crowd, the choices are limitless.
This is a sponsored post, and I am very excited and proud to collaborate with this business that serves their community and promotes principles that I admire.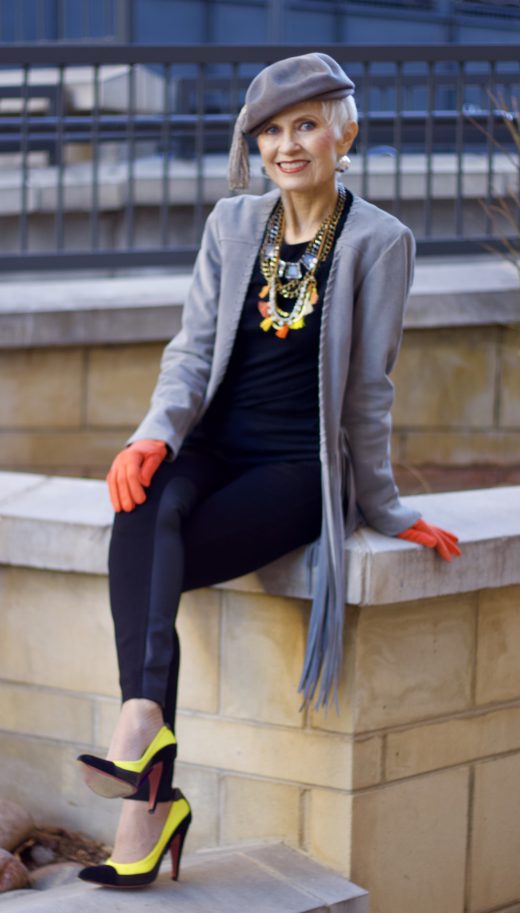 Founded in 2007 by Libby Alexander, Common Threads Boulder is a unique fashion marketplace where people come together to create, collect & consign.  The Creative Lab in Boulder offers a range of classes from sewing basics to summer camps for children to the wildly popular Recycled Runway.
Libby teamed up with her sister Jennifer in 2011 to bring the concept to Old S. Pearl St. in Denver. Together, the two stores provide an eclectic mix of designer favorites such as Prada & Isabel Marant & fashion forward basics from stores like Anthropologie & J Crew, to offer the modern shopper affordable & sustainable fashion……Common Threads Website HERE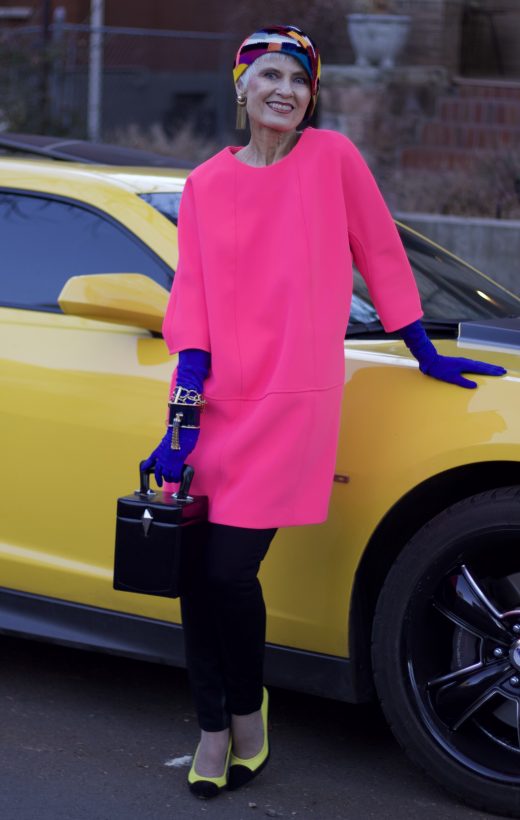 I had the pleasure of working with Creative and Styling Director Luciann Lajoie who writes the blog for Common Threads HERE and has a very impressive resume HERE. It was an exhilarating experience to work with the entire staff, as we explored style and common interests in an environment which facilitated laughter and frivolity.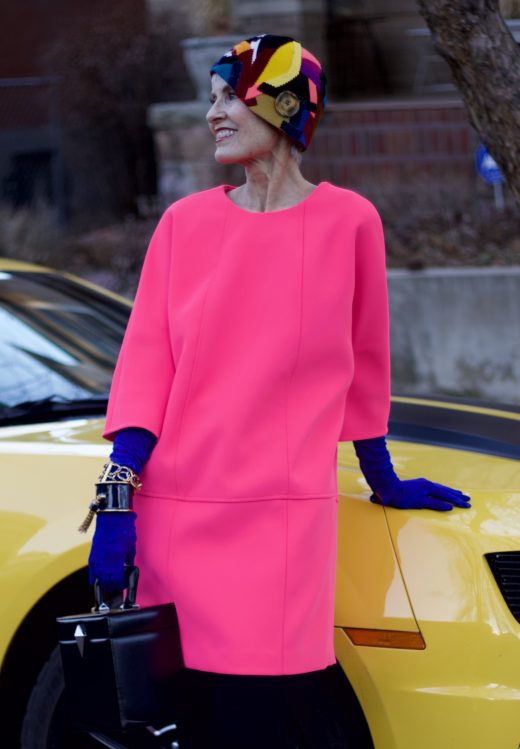 Common Threads has a mix of high and low as evidenced in the above photo.  The vintage Oscar de la Renta cuff and Thierry Mugler box bag play nicely with the neon pink Banana Republic tunic.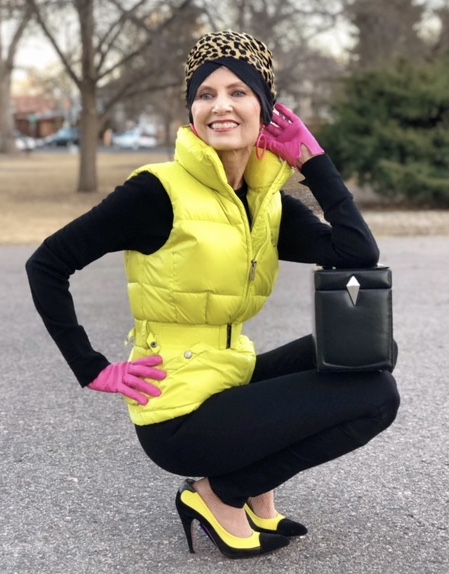 And the ADD neon yellow puffer jacket and neon yellow and black Prada pumps with the J. Crew knit/leather leggings strike a pose in Denver's City Park.
All of the ensembles and jewelry above are from Common Threads, except for the headwear and gloves which are from my personal collection. The collage felt hat was created by milliner, artist and blogger Carol Markel HERE.
Thanks to The Common Threads team for your kindness and generosity, and for sharing with us your skill, creativity, and talent. We look forward to working again with you in the future.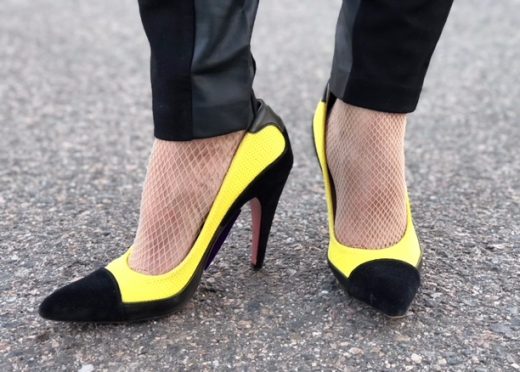 Photos By Daniel and Wren
I have never been attracted to neon before.  It came upon me suddenly when scanning the gorgeous offering at Common Threads.  Where did this sudden infatuation originate?  Pondering this question, I became aware of my latest headwear obsessions on Instagram, and the question was answered.  Milliner Iva Ksenevich HERE has been posting her new and innovative neon collection and milliner Anya Caliendo   HERE has been featuring some outrageously stunning designs. Leave it to headwear to tantalize my imagination.