Sequins, Rhinestones, And A Happy New Year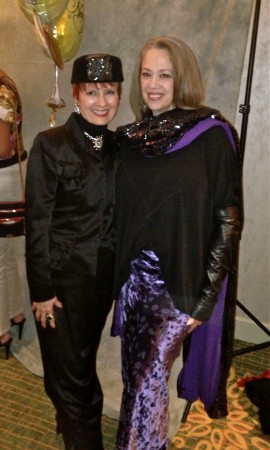 The SC was thrilled to spend New Year's Eve with Jean of Dross Into Gold HERE and her multi-talented husband Joey HERE.  Jean informed me several months ago that Joey would be traveling from Atlanta to perform in Denver, so I immediately put it on my schedule and when the evening arrived, I was totally enthralled with the jazz performance that entertained for hours. Joey's red trumpet dazzled on stage, as did the friendly and vibrant crowd and the energy in the room. Toasting with champagne at midnight brought an end to a New Year's Eve to remember always.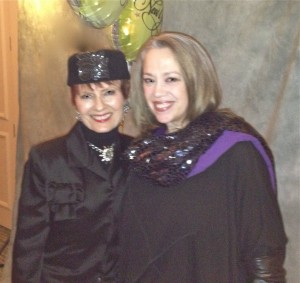 It was a pleasure to enjoy Jean's creative and glamorous style in person and admire her upcycled pieces. Check out her sparkle and glow!  Of course we had to explore a few of my favorite haunts in Denver during her visit.  We wandered through Goodwill, Buffalo Exchange and a large antique mall which was filled with tempting treasures. Similar interests and sensibilities and the hunt for the precious unknown in unison made the holiday a great adventure.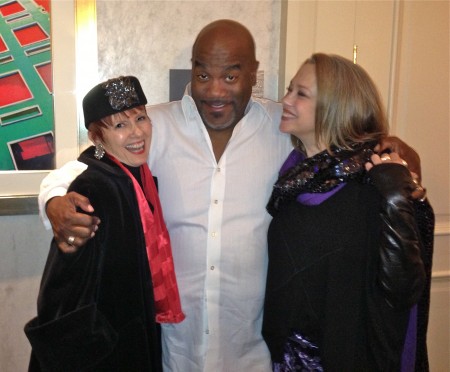 Photos by Daniel N, who joined us for the evening's frivolity.
Joey and Jean are equally creative, genuine, stylish and fun.  Witnessing a dynamic and artistic partnership was part of the evening's allure!  Those who can make The SC laugh at the drop of a hat have a special place in her heart.
Wishing a Happy New Year to all, with many connections which encourage laughter, creativity and the love of life and its many gifts!  Speaking of connections, thank you to Bella Q of The Citizen Rosebud HERE , Ari Seth Cohen of Advanced Style HERE, and Sylvia of 40+Style HERE for the generous mentions.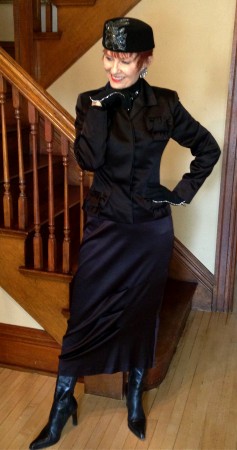 Photo By Rachel
Makins black fur felt hat with beaded trim – hat shop in the 80's, black satin jacket and long black satin skirt – purchased at the same consignment store about 15 years apart, vintage rhinestone necklace, earrings and black rhinestone trimmed fabric gloves – estate sales, black heeled boots – gifted.
Linking up with Patti's Visible Monday at Not Dead Yet Style HERE.