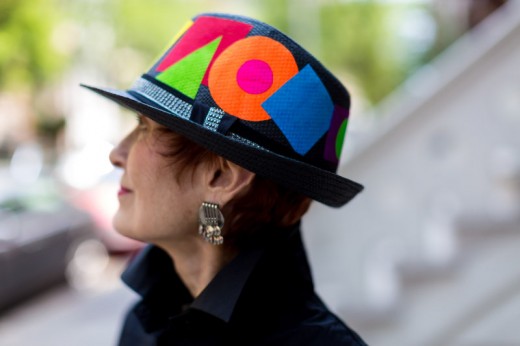 July's Hat Attack was designed by Carol Markel, milliner, artist and blogger at Femme et Fleur HERE. I chose this beauty from Carol's "Hat Shop In A Box," which was featured on my post of last week.  Carol names her creations, and this chapeau goes by "Circle In The Square."  I love its geometric shapes and vibrant colors trimmed with a touch of sparkle.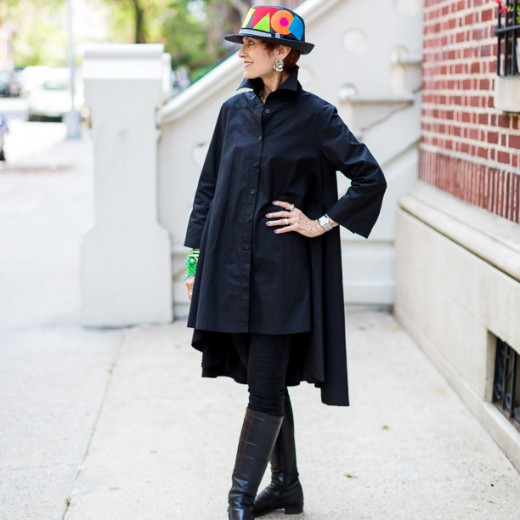 I was honored to be photographed by the generous and talented Denton Taylor HERE just before leaving Manhattan for LaGuardia Airport and my flight back to Denver. Denton has several blogs, including Silver-Haired Beauties HERE, a homage to beautiful women with natural hair.
Denton's photos are showcased regularly on Sylvia's 40+Style HERE. Thank you Sylvia, for the feature on your blog several weeks ago HERE.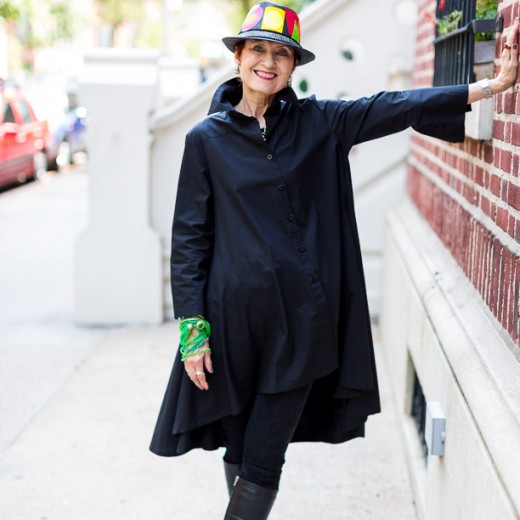 Photos by Denton Taylor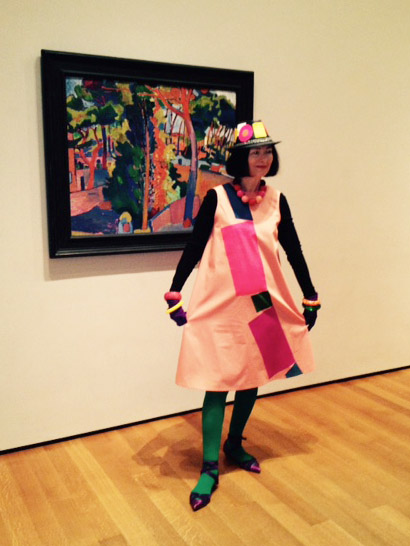 After purchasing "Circle In The Square," I didn't take it off for days.  It had a special energy that I felt drawn to.  Then Carol shared the history of this beauty, and I understood why.
Carol wore "Circle In The Square" and a dress of her own design to the Museum of Modern Art to participate in the museum's new program for people over 65, "Prime Time."  Four models, including Carol, posed in the museum's Sculpture Garden, while people of all ages sketched them.
The above photo was by Ari Seth Cohen of Advanced Style HERE, with a painting by Andre Derain as background.  The photo was posted on MoMA's Instagram account and received 4000 likes.  As Carol states, "Circle in the Square has been seen by lots of eyes.  Maybe that's why it has so much energy."
Now it's your turn to throw a little headwear love my way!
Please display your hat, headwrap, headpiece, fascinator, hair flower, headband or other adornment for your head that you adore, give The SC a JULY HAT ATTACK  and kindly link to Style Crone somewhere in your post. Can't wait to see the beautiful contributions that you share throughout the next week. Participation will be open through Tuesday, July 7th.
[inlinkz_linkup id=540371 mode=1]