The Photo Shoot Produced by JP Represents Featuring Designer Trine Kryger Simonsen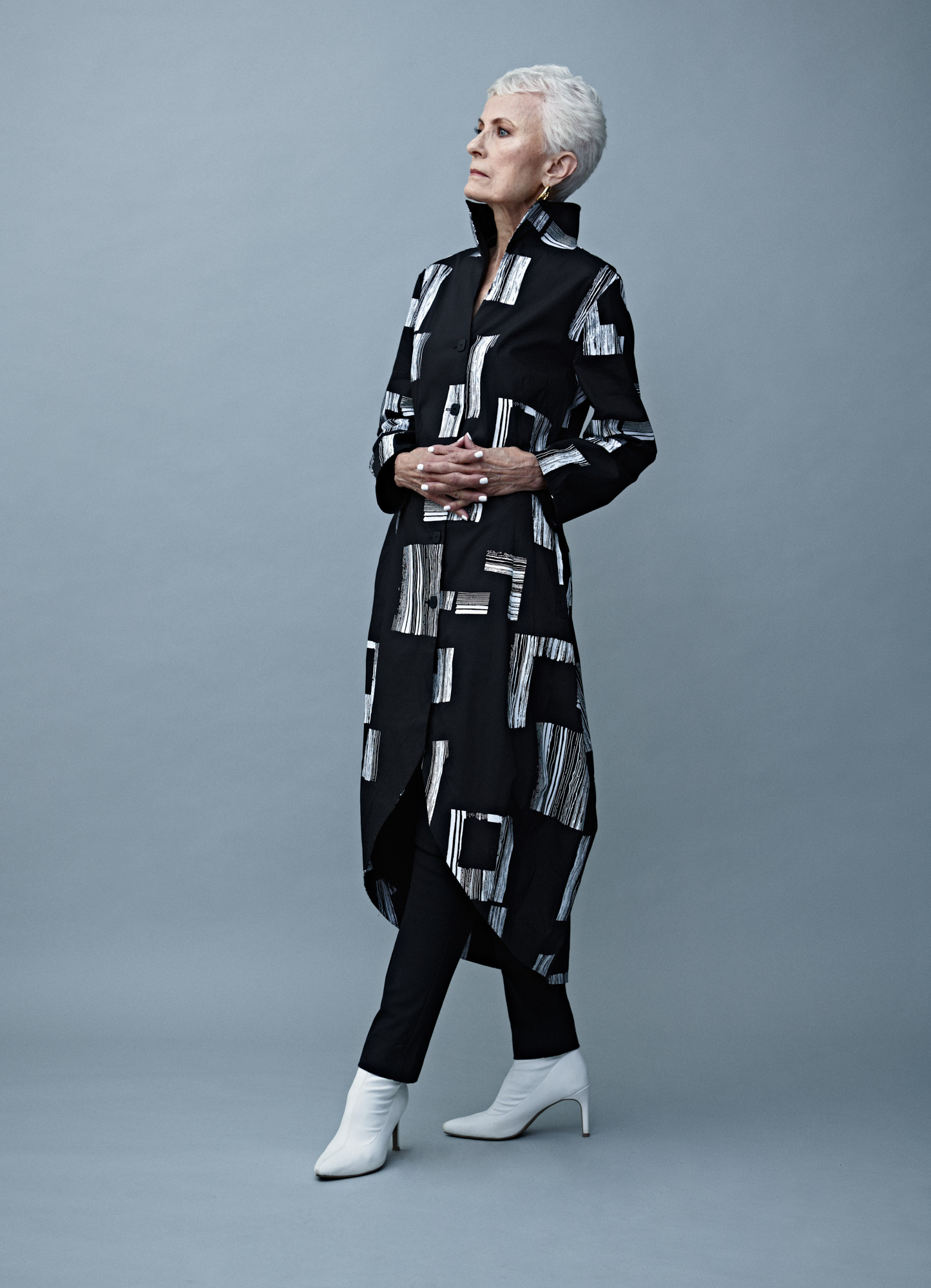 Back in February, during FW20 fashion week in New York, I had the honor to model for Jockisch & P Partners Represents, a digitally-minded, fashion-savy sales group representing global high-end women's brands in the US market. Looking back at this space in time, I am reminded of how different life is today. Traveling to NYC has for many years been a favorite past time. At this point in time, travel is out of the question, and I have little sense of how long it will be before I see the glorious landscape of New York again. Blogging about my experiences in this post makes the time spent in February even more delicious.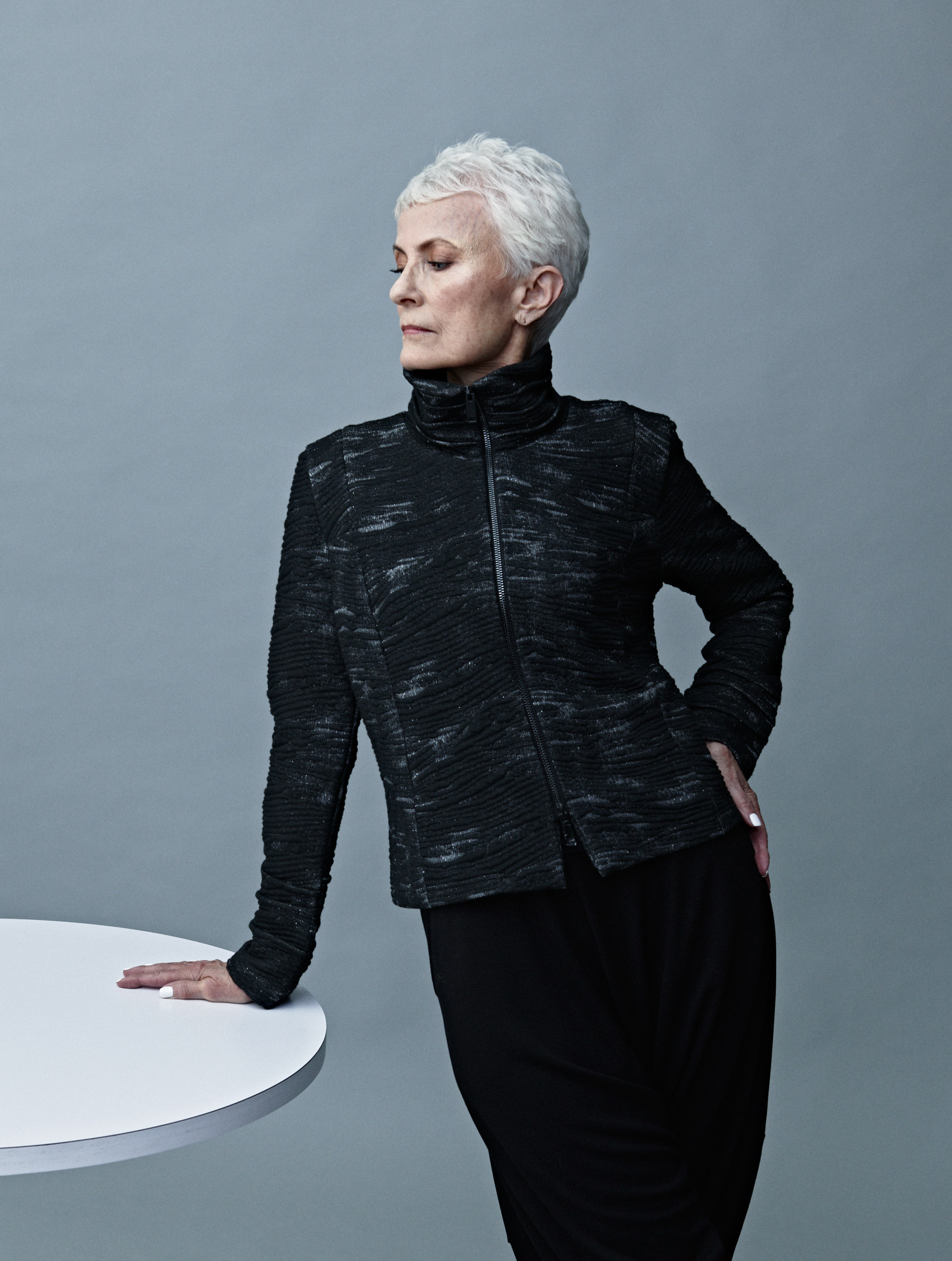 The photographer for the shoot, Philip Vukelich, was a pleasure to work with. His sense of humor and patient direction created an atmosphere allowing for creativity and focused self expression. I felt comfortable and self confident in his presence. My hair was by risako_hair and my makeup was by miki_ishikura. I was privileged to work with these talented, creative, and skilled artists.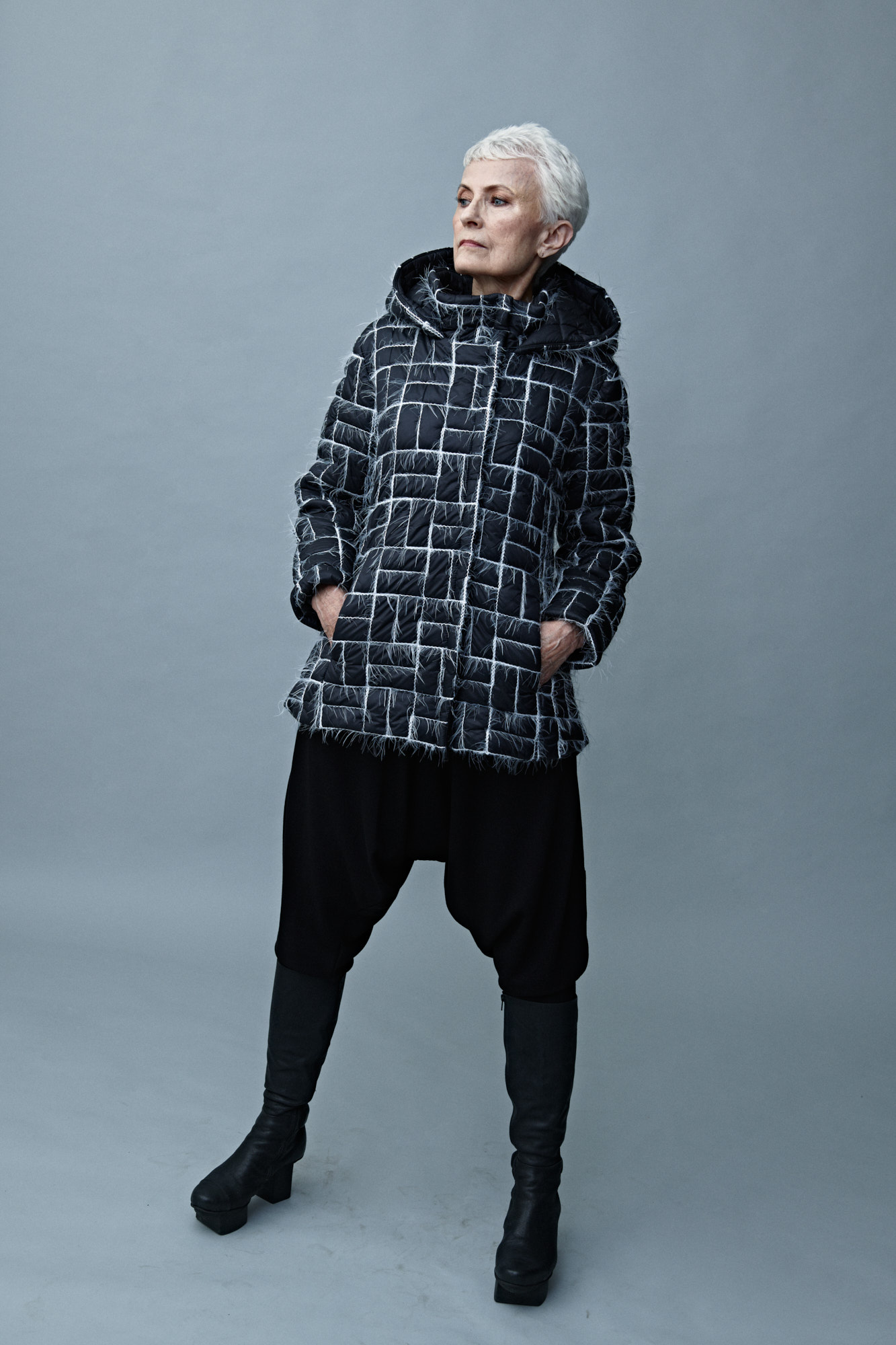 I am wearing Trine Kryger Simonsen FW20, which will be available in selected US boutiques in just a few months. JP Represents is currently introducing this Scandinavian fashion brand TKS to the US market.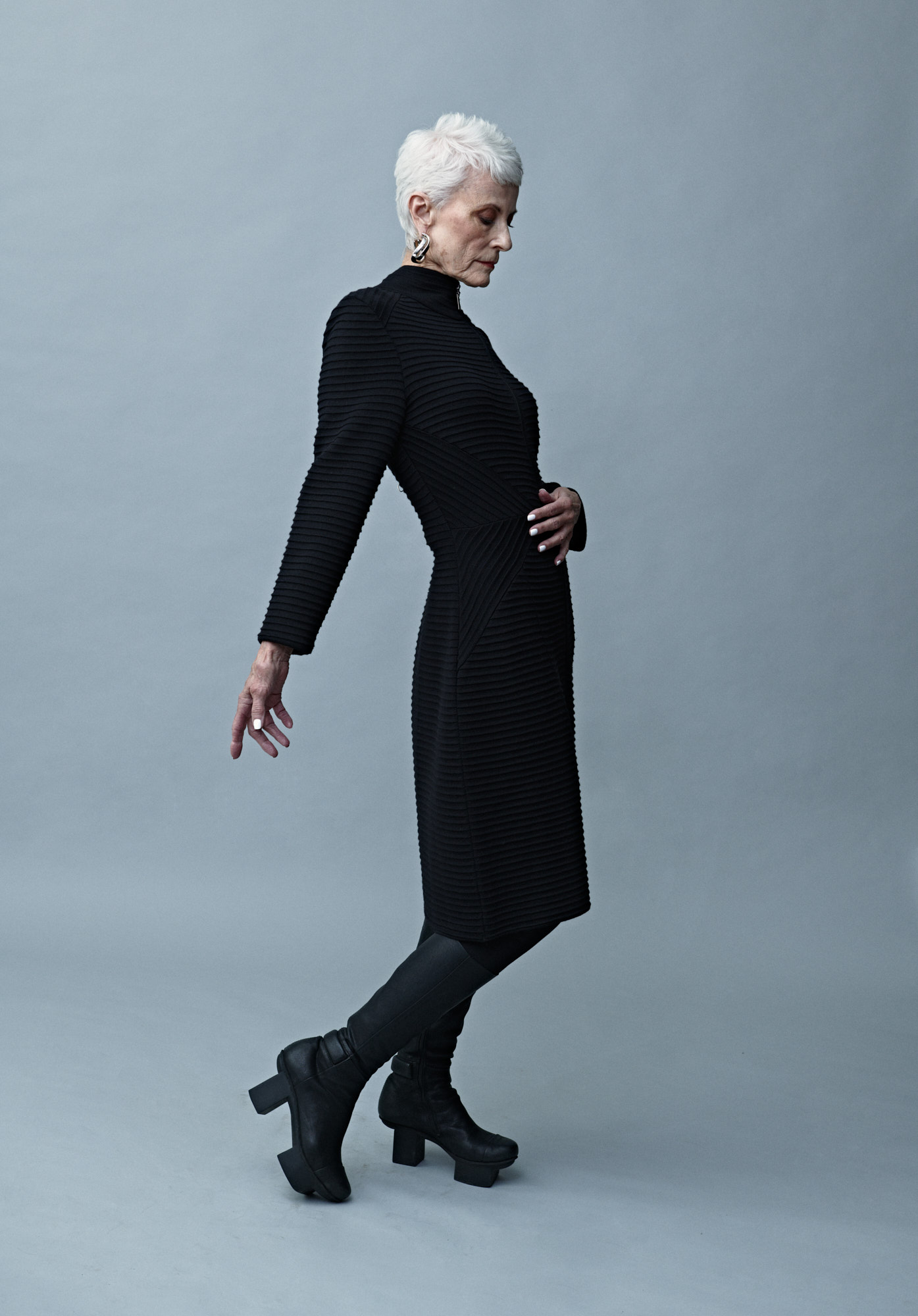 Art and attitude melt together to create pieces of simplistic elegance, using exclusive and unique fabrics – expressing a modern, cosmopolitan look with an avant-garde touch. A minimal aesthetic emerges and forms sophisticated garments with a  cool, yet refined attitude for the modern, independent woman. Inspired by the Northern hemisphere and designed in Denmark, Trine Kryger Simonsen stands for long-lasting and sustainable fashion of the highest quality …..Anna Kranzle of JP Represents.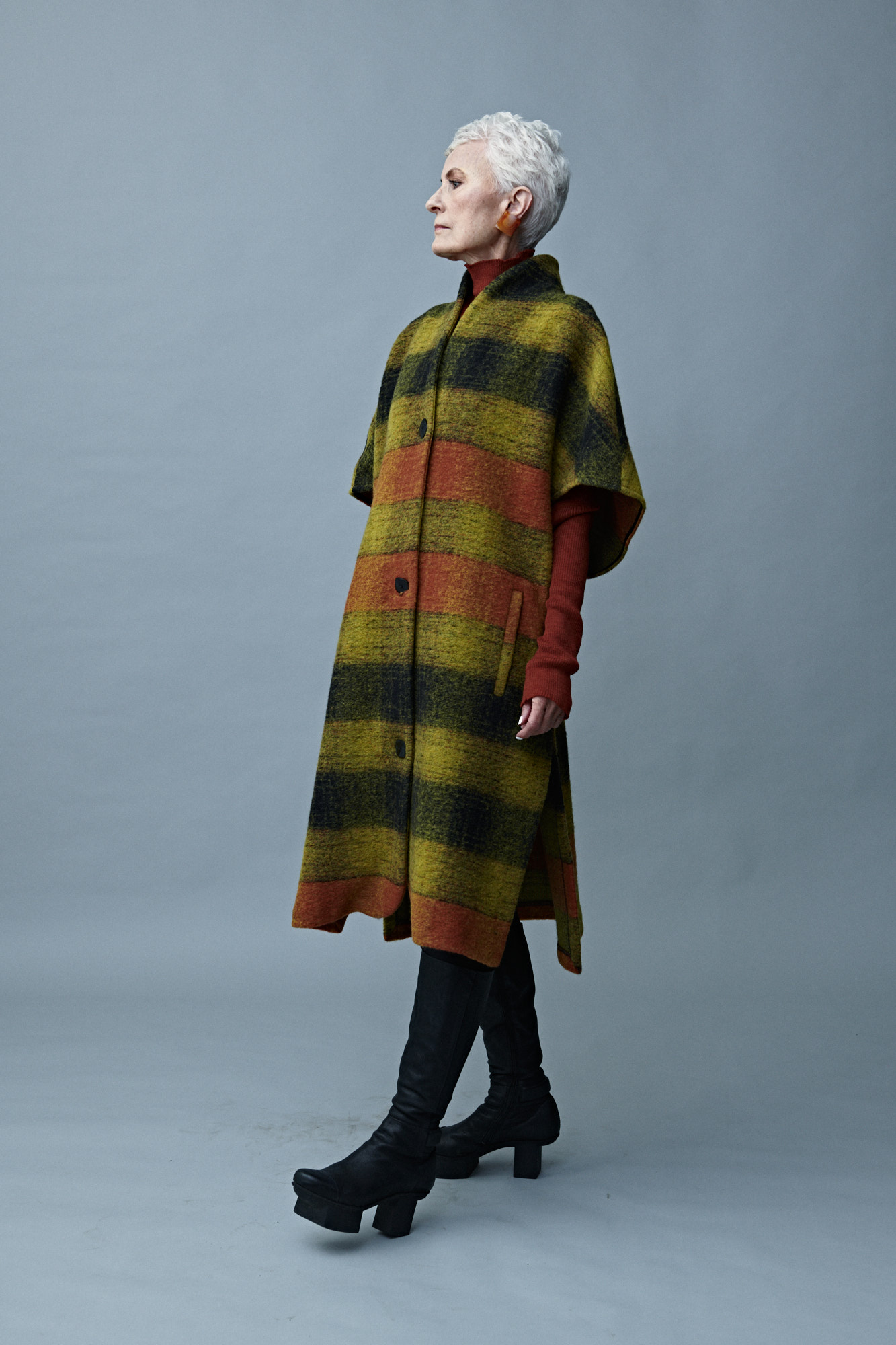 The shoot included eight looks designed by TKS. Anna Kranzle of JP Represents states, "Don't these photos give the clothes a feeling of armor? A sentiment that just seems all the more familiar currently, in which we all are trying to shield our selves and our loved ones as much as possible." I couldn't have expressed the feel of these images more precisely.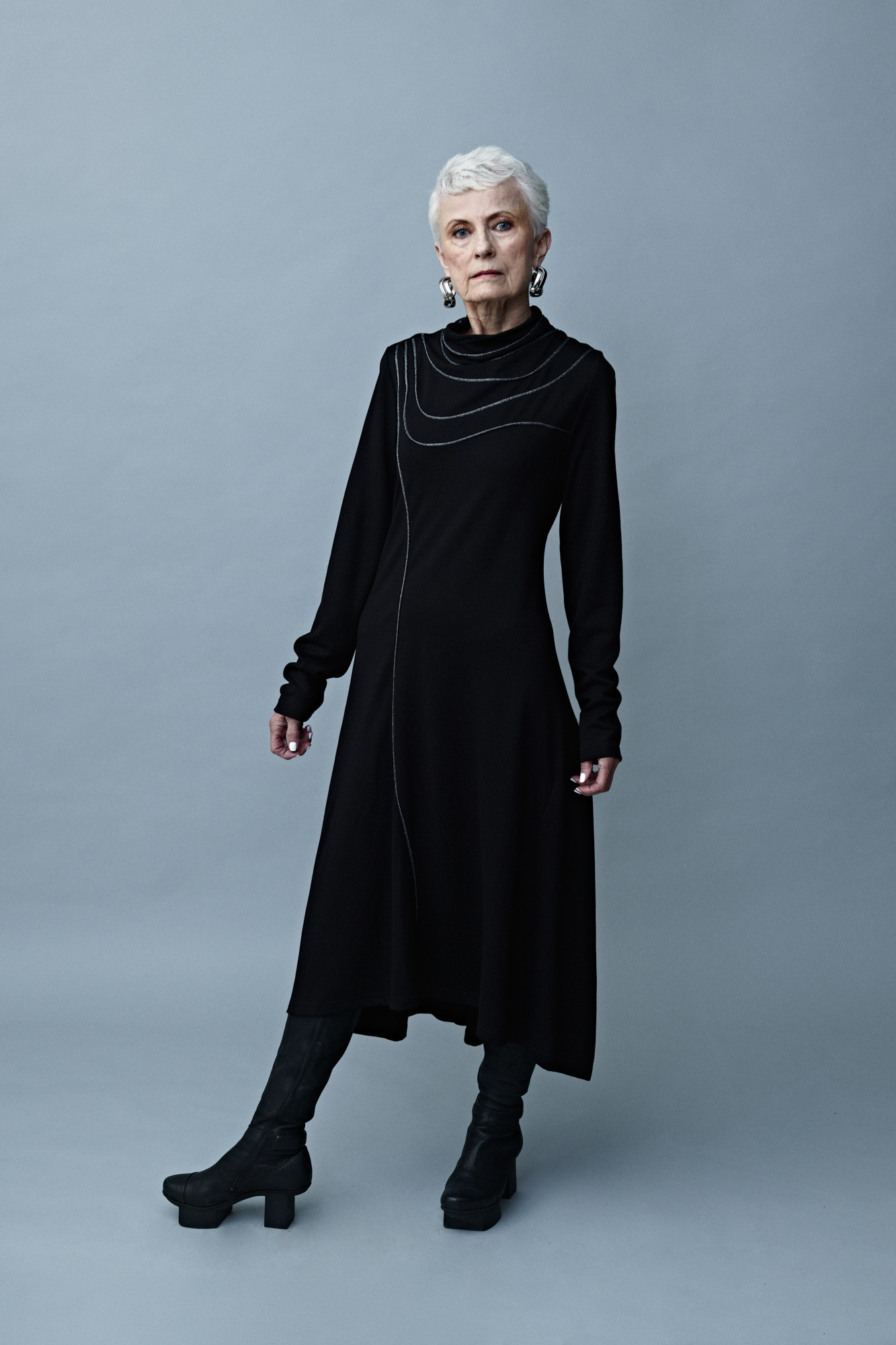 Edda Jockisch and Anna Kranzle of JP Represents are also the co-owners of Curate International Collections,a carefully curated fashion trade show, where buyers explore fashion like art in a cohesive and sophisticated atmosphere. I have attended the Curate Show several times over the past few years, and am always impressed by the artists who show their creations and the people who attend. I have made many new friends and have been fascinated by the warm and friendly atmosphere!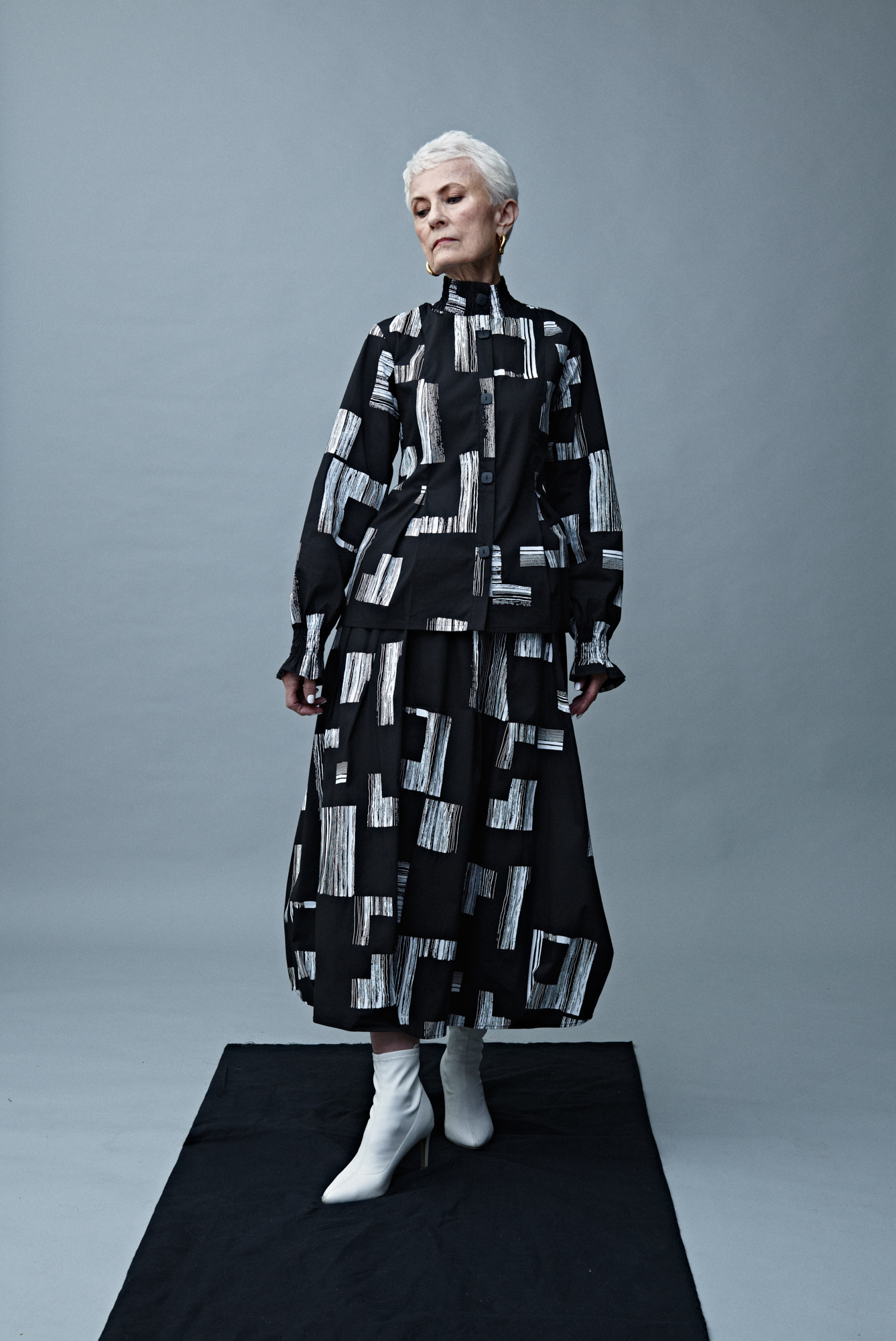 As I write this post I am aware that today, July 13th, was the date that I launched Style Crone ten years ago. For a decade I have been blogging about style and  whatever is happening in my life. What began as a way to cope with the deteriorating health of my husband Nelson during the last nine months of his life as he succumbed to a rare cancer diagnosis has brought me experiences that I would never dreamed of at the time that I was grieving his loss. Participating in this extraordinary photo shoot as a 77 year old model would not have happened were it not for magical powers of social media and the connections that were made possible because of Style Crone.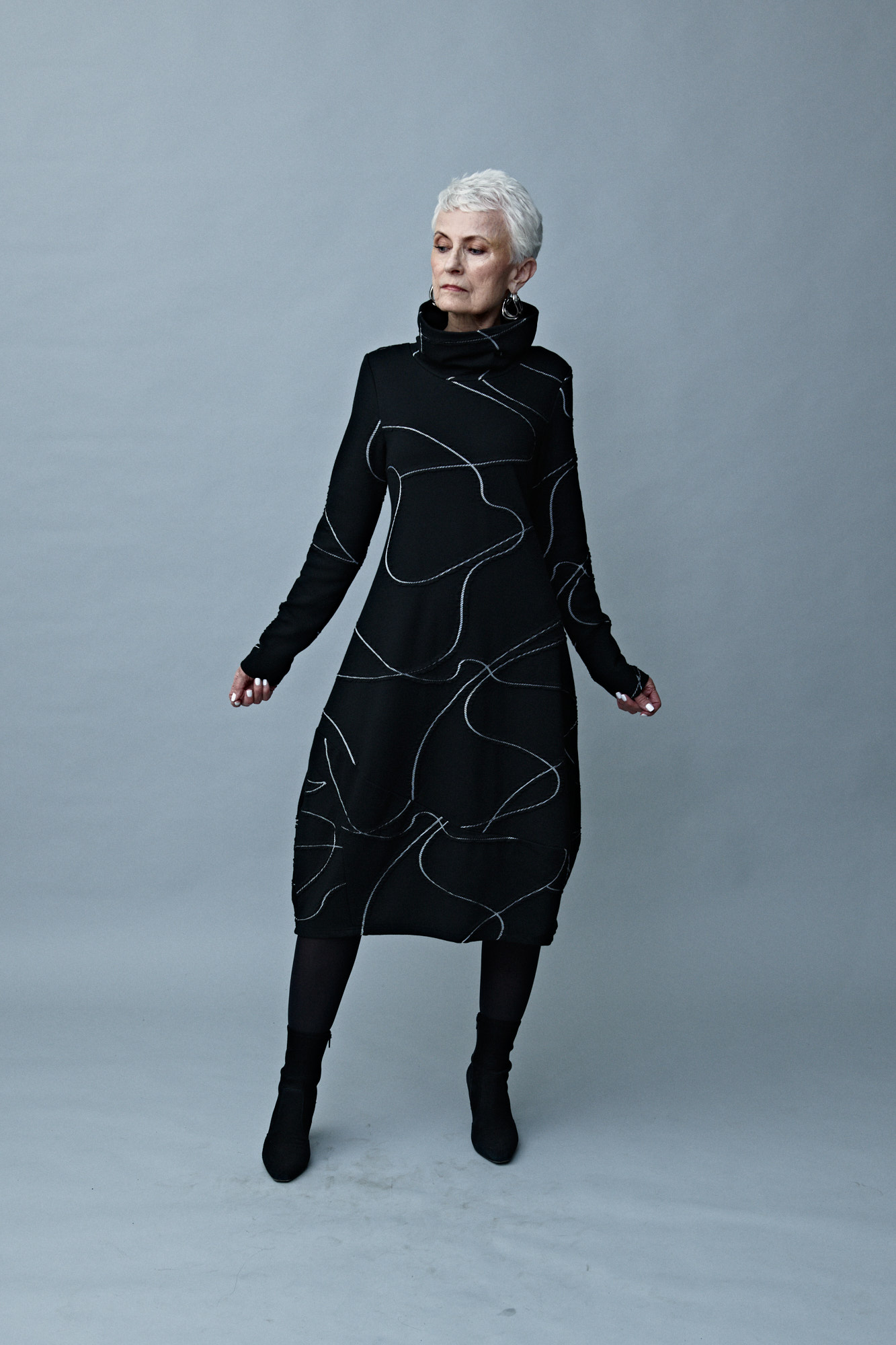 Thank you from the bottom of my Style Crone heart to all who have followed and commented on my blog over the years. I appreciate you and send love to you across the miles wherever you are on the face of the planet. These are unpredictable times, and continuing to blog remains a lifeline, as it did ten years ago as I confronted Nelson's illness and death. My intention is to continue to express myself through writing and style until I wear my last hat. It is a part of the rhythm of my life.