The Designer Catherine Bacon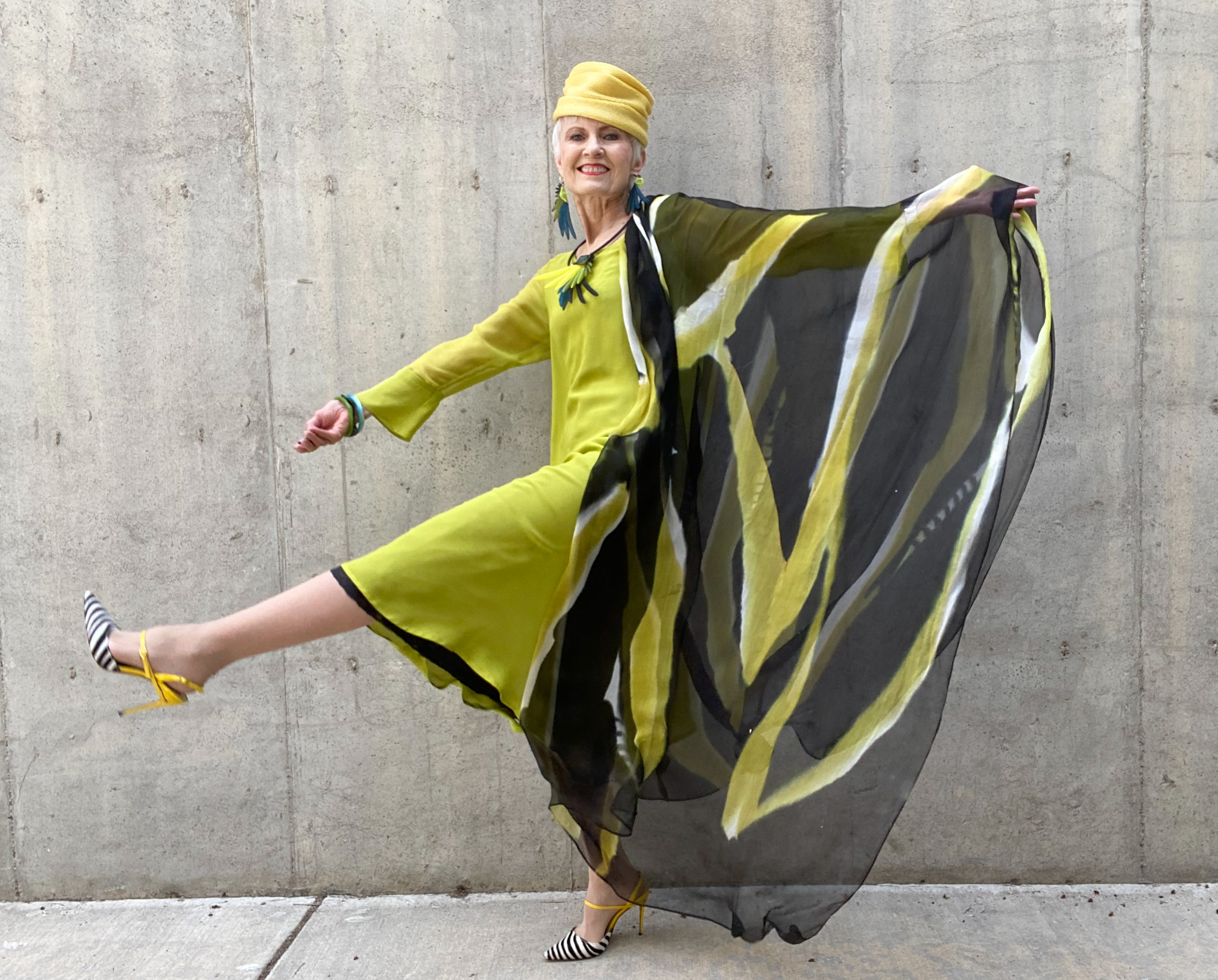 I adore the creations by Catherine Bacon. I first met Catherine at a trade show in NYC, and I've been a fan ever since. In the above photo I'm wearing her silk lime A-line dress accessorized by her silk handpainted spring shawl. I love the versatility and drama of the shawl in that it can be draped over my shoulders or even wrapped as a dress or skirt.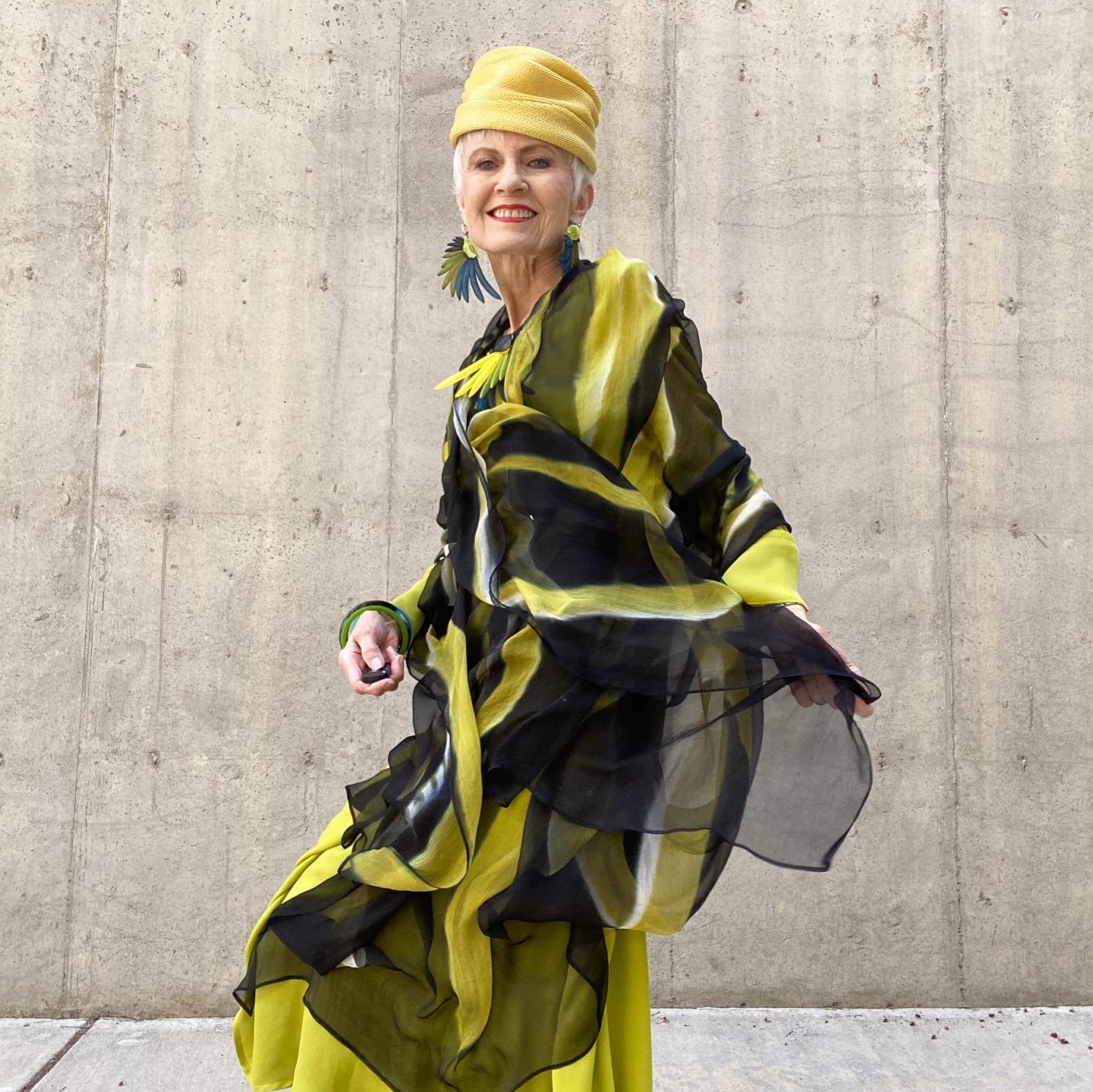 Catherine Bacon began her career as a fashion designer twentyseven years ago when she walked into the legendary Obiko Boutique in San Francisco to show four bead-embellished sweaters to the late owner, Sandra Sakata. Obiko was a haven for many young, promising, aspiring designers. Sandra greeted Catherine's very first pieces with such enthusiasm and encouragement that it is safe to say that it was here that the Catherine Bacon label was born. it is no surprise that Catherine later earned her Masters Degree in Creative Arts Therapy and became a clothing designer…..Catherine Bacon's website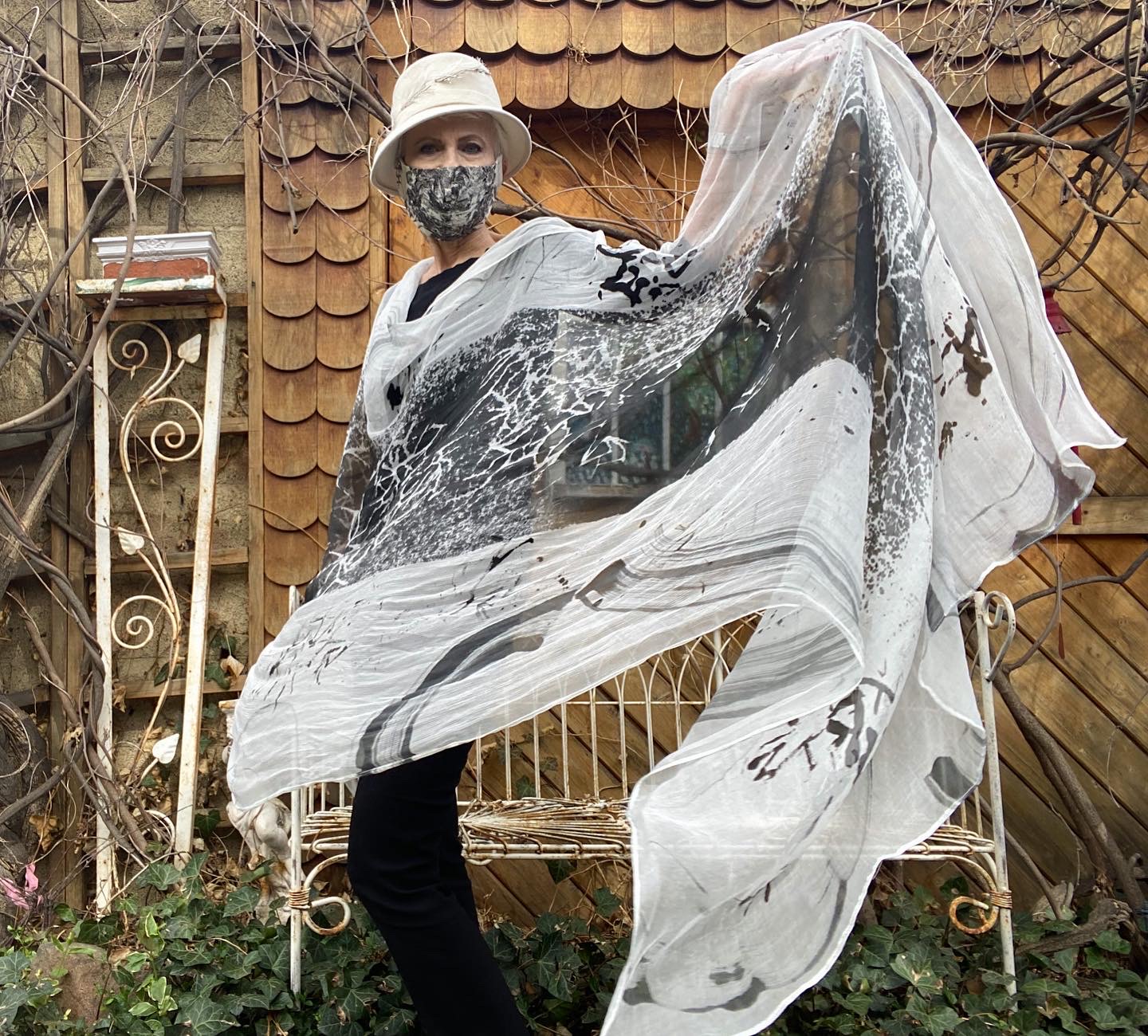 In the above photo I'm wearing Catherine's silk black and white handpainted spring shawl. I've paired the shawl with a mask by Cha Cha, which was purchased from The Hat Shop New York. I'm having fun with adding masks as an accessory to my ensembles, as I feel strongly about this important strategy to protect myself and others during the pandemic.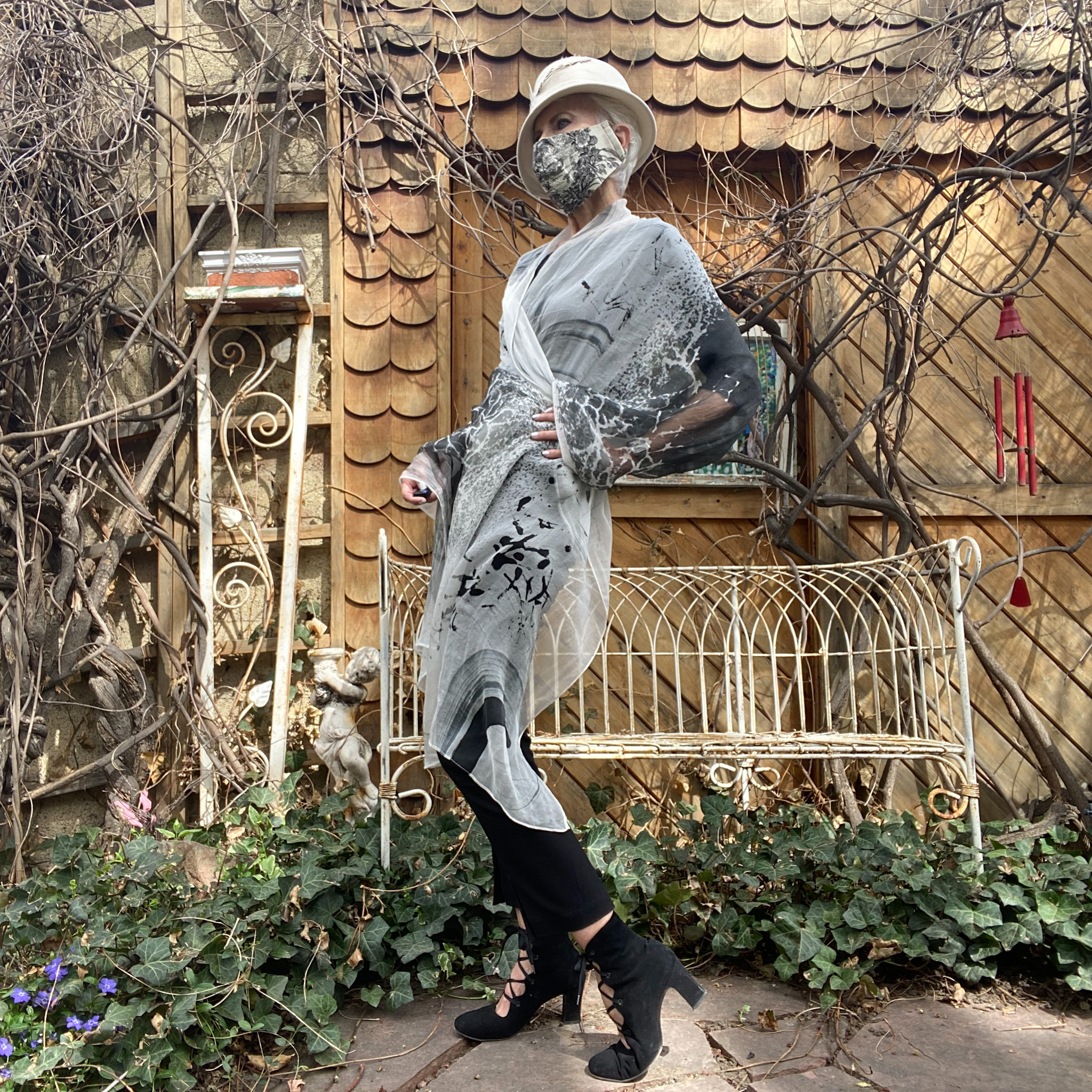 Photos by Style Crone, Thank you Daniel, for the edits.
Catherine has shared with me that every collection finds its first breaths in the fabrics. She works with a community of local textile artist who take her initial ideas regarding themes and color, and return with hand-dyed, discharge, painted or surface-treated fabrics of extraordinary beauty. The fabrics have been sourced from mills in France, India, or Italy, and are transformed to a whole new level.
It's important to me to feature artisans who believe in sustainability and create handmade pieces. Now more than ever I support small businesses and artists who mirror my values and contribute to meeting the needs of the present without compromising the future of generations to come.