Hat Attack #61: DeAnna Gibbons Millinery
Wherever I travel I always search out milliners.  My trip to San Francisco with Mr. J in June was no exception.  I discovered DeAnna Gibbons HERE, milliner extraordinaire, and spent several hours in her studio enthralled by her exquisite headwear, her artistry, and her kind and generous response to my visit.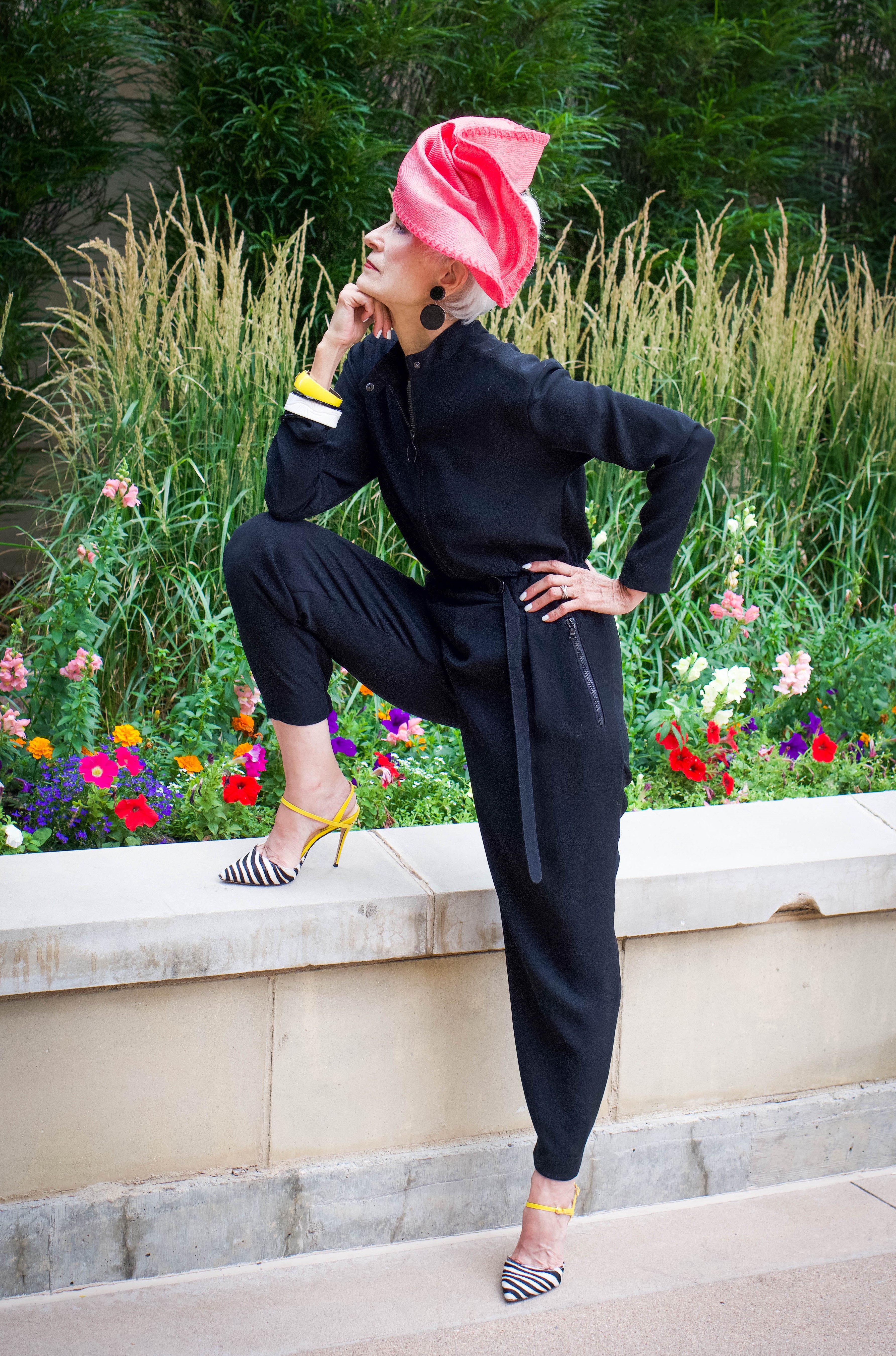 The headpiece named "Pinkie," a hand-draped parisisal straw with chenille edging on velvet headband, immediately caught my attention. It now has its special perch in the hat room, and has already made an appearance in Denver when I was interviewed by the Daily Blast Live, a national TV show based in Denver.  Check out the video of Pinkie's debut on my YouTube Channel HERE.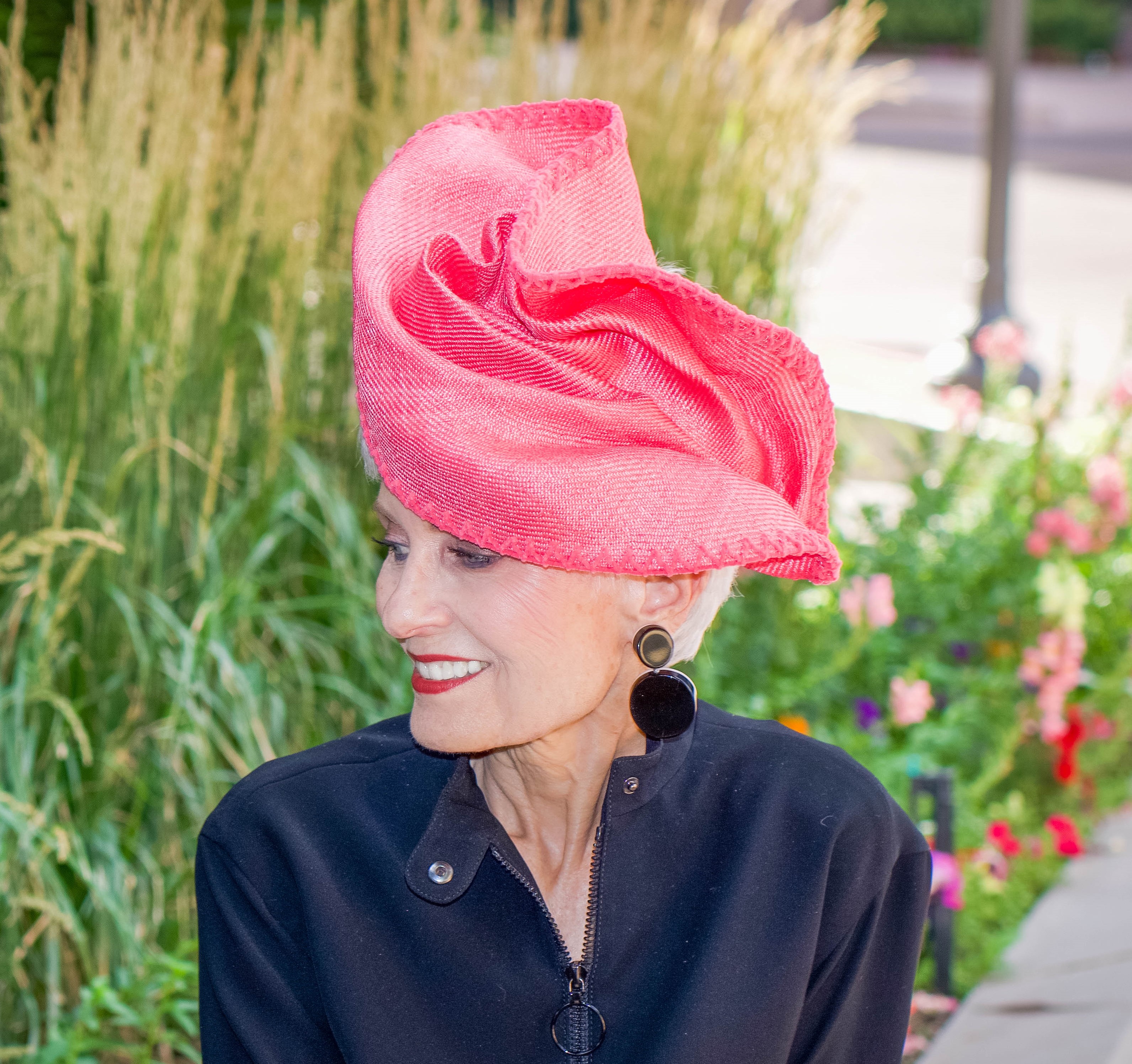 I also have a video on my YouTube channel which is dedicated to this month's Hat Attack and to DeAnna Gibbons HERE.  I'm exploring the world of video as a new challenge and as a way to stretch and grow.  It's time to once again throw myself outside of my comfort zone!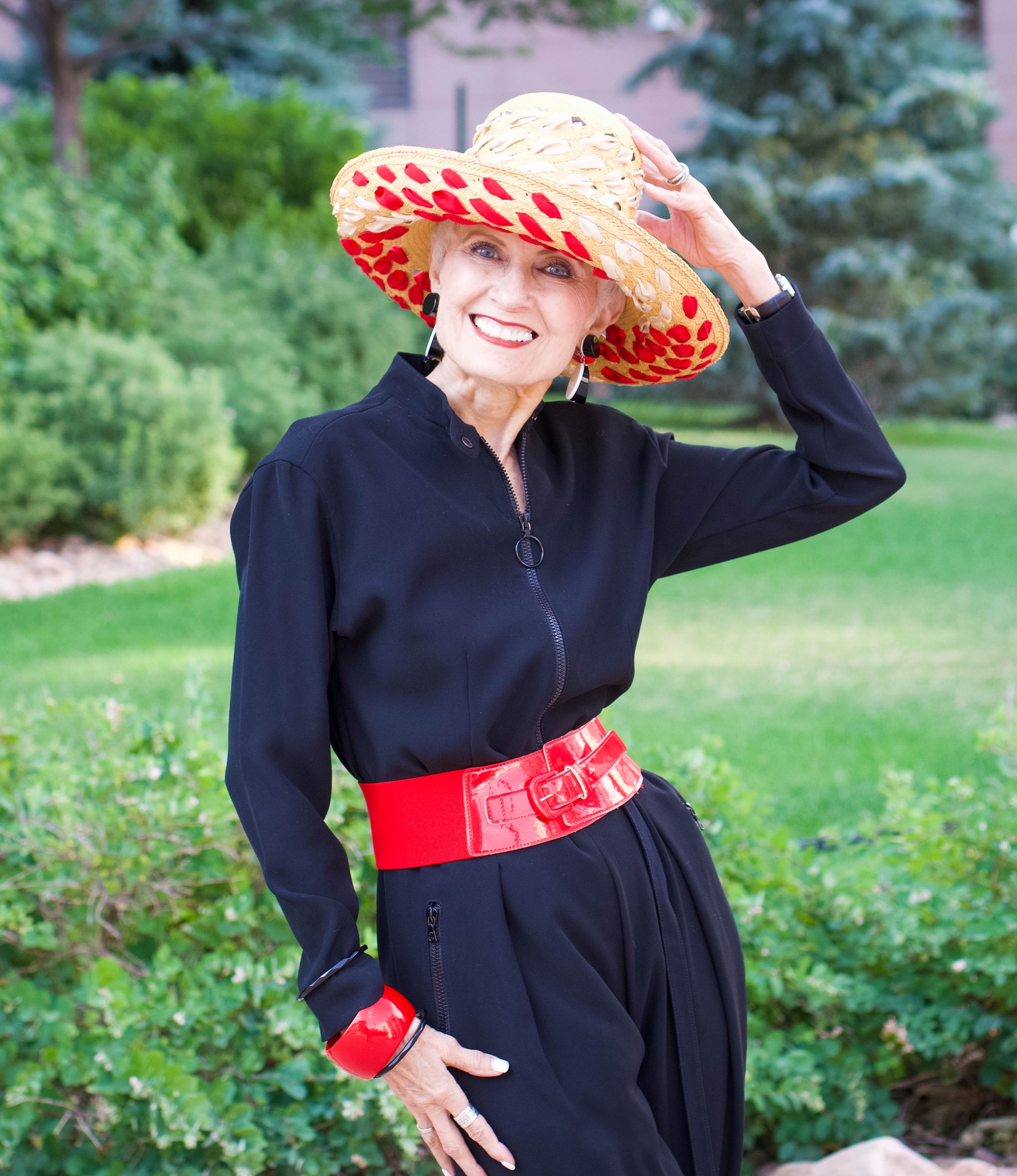 Another hat created by DeAnna is the "Holiday 1964," which is a vented panama straw with grosgrain trim.  I love how the red and white ribbons create an interesting pattern on the natural straw.  This chapeau is the perfect example of how sun protection and style can easily play together.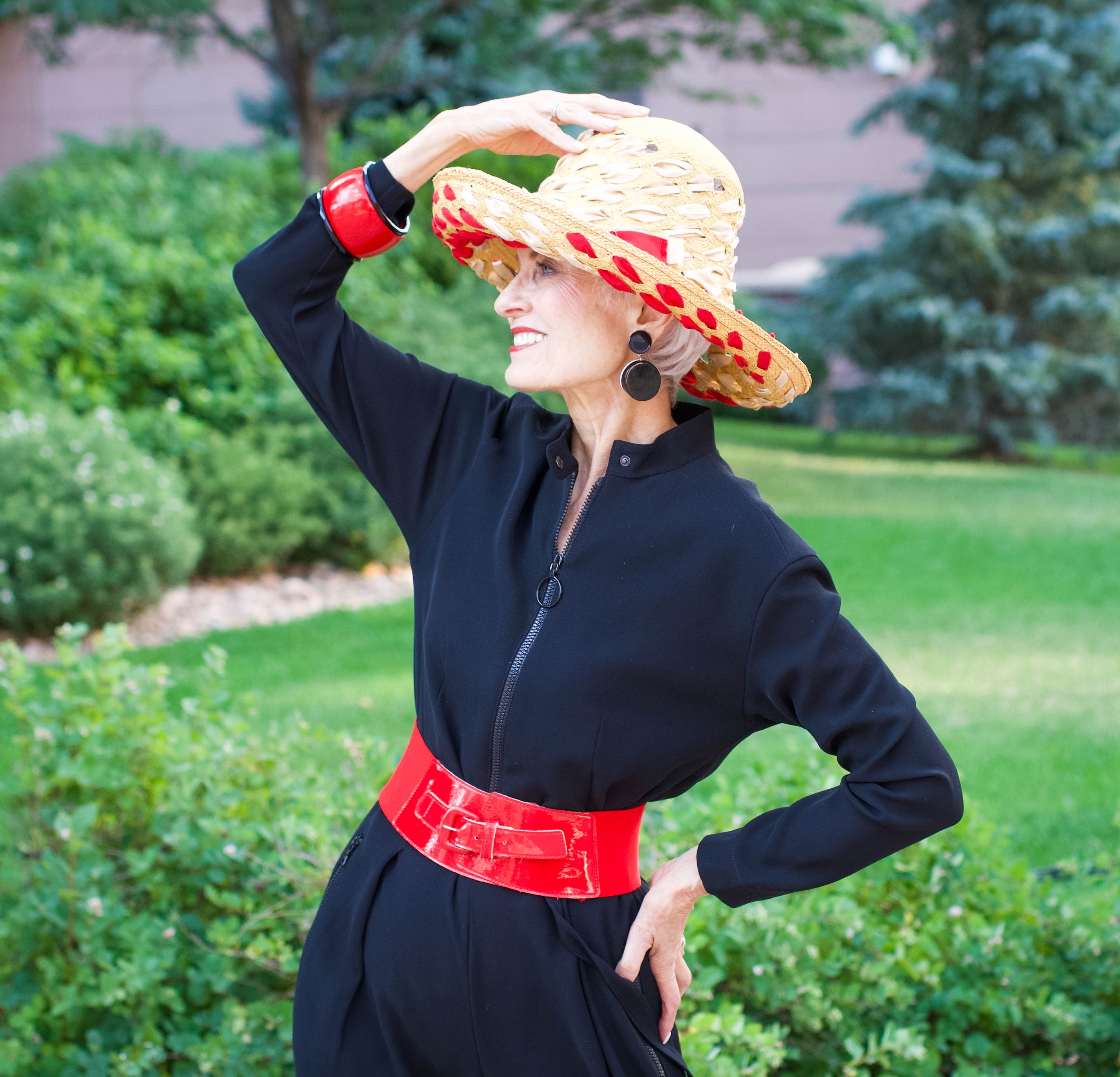 Thank you DeAnna, for contributing to Hat Attack and for cleverly referring to yourself as "Ms August."  You may have started a new tradition!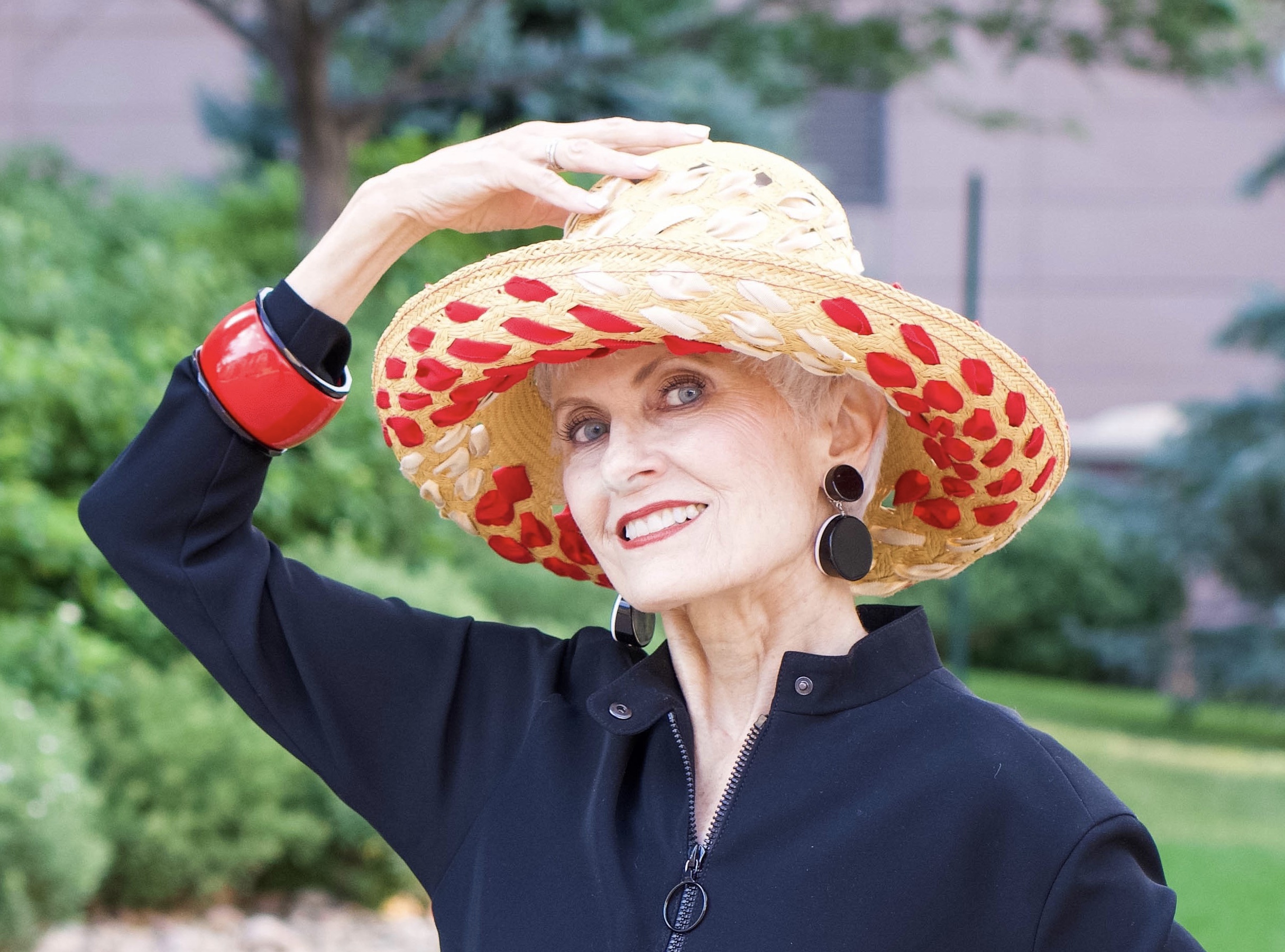 Photos By Daniel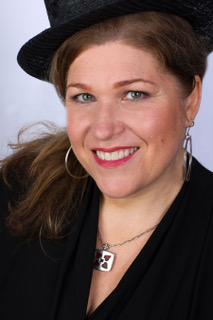 Photo of DeAnna Gibbons
BIO – DeANNA GIBBONS
In my San Francisco based studio I offer ready to wear and custom-made hats for men, women and performers. 
My love of hat making stems from a passion for creating sculpture from both hard and soft materials. 
In studying fashion, textiles and metal arts I learned that accessories and hats in particular were the most satisfying 
to design as they can transform the mundane into the sublime. 
After 25 years of creating for hat stores, boutiques and luxury retailers Isetan and Barneys, 
I am excited to refocus my skills and cache of specialty trims into custom-made headwear exclusively.
Anyone can participate in the celebration of headwear!  Click on the blue link-up button and there are a number of ways to share your photo from your blog, Instagram or your computer photo files.  All forms of headwear are appreciated:  hat, headwrap, headscarf, headpiece, fascinator, hair flower, headband or other adornment for your head that you enjoy.  Multiple photos are encouraged!
Now it's your turn to throw a little headwear my way. Give The SC an AUGUST HAT ATTACK and kindly link to Style Crone somewhere in your post. The link-up will be open through August 31st.
[inlinkz_linkup id=792362 mode=1]