Frida Kahlo Museum and the Historic Center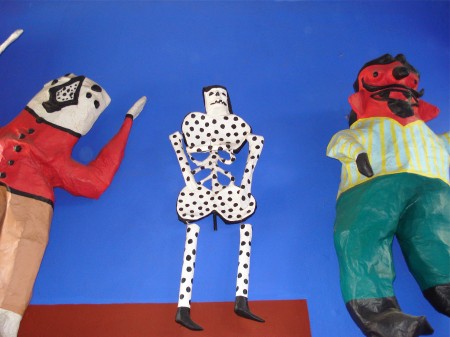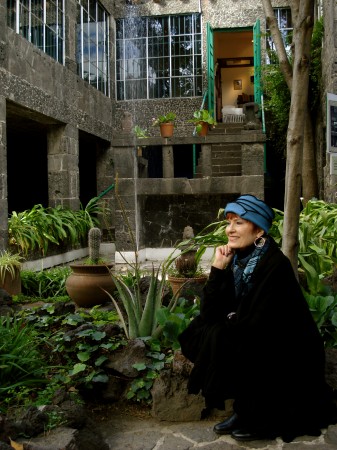 As The SC entered the Frida Kahlo Museum HERE she was mesmerized by the image portrayed in the first photo. My palette has been emboldened and catch the full body polka dots!  As we toured the gardens I found a spot beneath Frida's bedroom, which allowed a glimpse of her lace bedspread and a window into her colorful and significant life. Her influence was seen and felt in the city throughout our visit, along with that of her husband Diego Rivera HERE.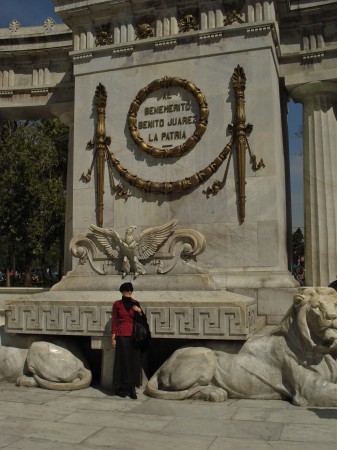 The SC felt insignificant standing near sculptures in Mexico City's Historic Center!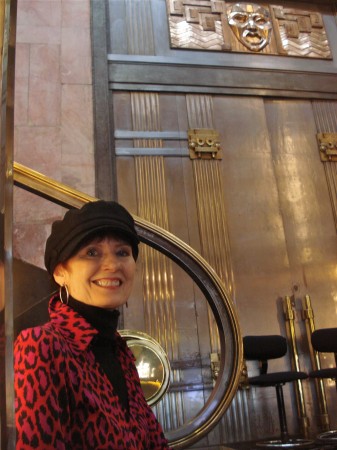 Declared by our guide as the most beautiful building in the Historic Center, the Palacio de Bellas Artes HERE is adorned with Mexican deco and magnificent murals are displayed by the greats – Rivera, Siqueiros, Tamayo and Orozco.  The exquisite beauty of the museum and its galleries were a reminder that life is filled with a balance of grandeur and of loss (along with a plethora of ideas for headwear design).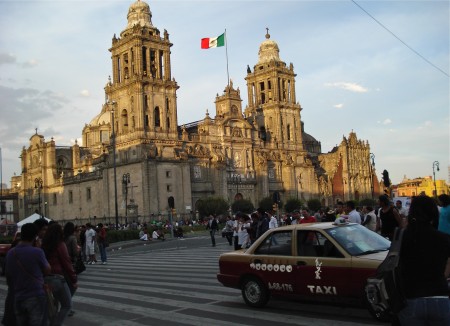 The Catedral Metropolitana HERE is the largest church in Latin America and took almost three centuries – 1525-1813 – to complete.  Therefore, there are multiple styles of architecture and I was fascinated with its five principal alters and a select number of the 16 chapels containing paintings, sculptures and lots of gold.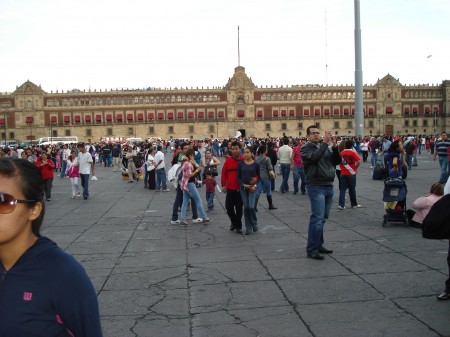 The Zocalo HERE is one of the largest public squares in the world.   The Palacio Nacional HERE was the former office of the President of Mexico.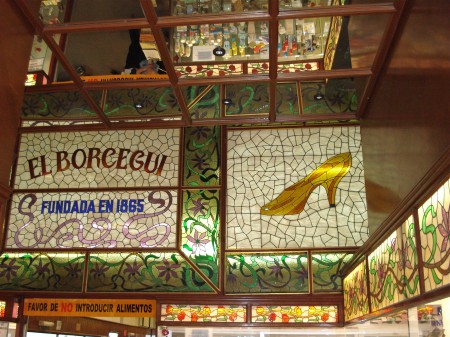 The exterior of a shoe store founded in 1865!
I was captivated by this proud, regal and majestic city!  It was difficult to choose photos from the many taken during my travels and the links that I included in this post were selected for the images, which speak a thousand words.  I have memories that I now cherish and hold dear; 'adios' to Mexico City and the gifts that I received from its splendor.