Shining On Empathy and Daniel's Mom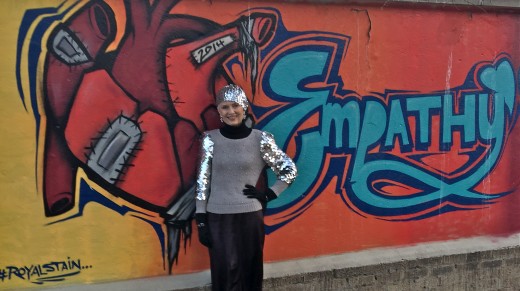 Daniel's 103 year old mother died on New Year's Eve Day.  In honor of her indomitable spirit, I threw on my New Year's Eve outfit and Mr. J and I traveled to the "Empathy" mural not far from my home.
I've blogged about empathy before.  About its power to enhance relationships and provide the ability to understand and share the feelings of another.  About its capacity to facilitate healing during times of grief and loss.  I dedicate this post to my friend and photographer Daniel and to his mother Dora, who has over the years impressed me with her life's story.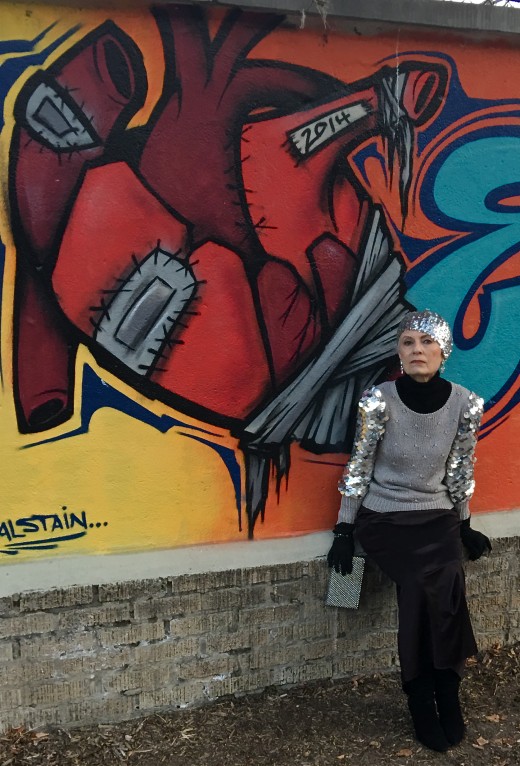 In the spirit of expressing myself through style, I'm shining the light on empathy with sequins and rhinestones. The estate sale grey knit sweater with large sequin adorned sleeves had been waiting for an illuminating occasion. The sweater has always made me smile, with its huge "glitter" factor, and has me wondering about who created this bold and cheeky piece.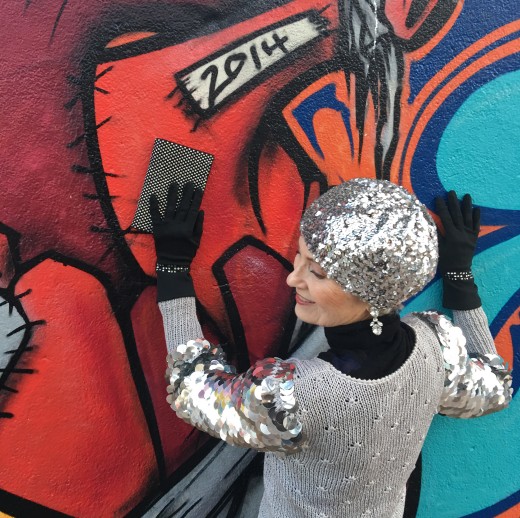 Of course I found this sequin beret in my collection, which made me feel pleasantly like a disco ball when I entered the space of every one of the three parties that Mr J and I attended on New Year's Eve.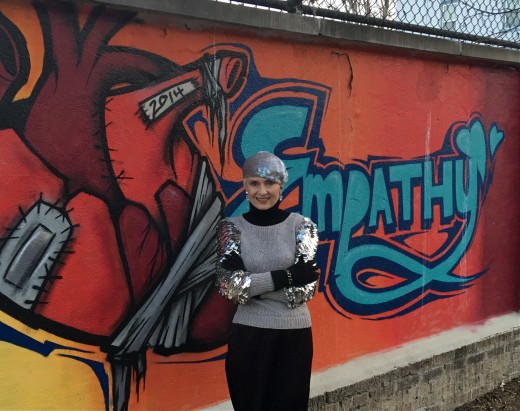 I just happened to find another beret that was more sedate with its brilliance, which "reflected" the grey hue of the sweater as opposed to the shine of the sleeves.  Why not wear it today as another alternative to the mix!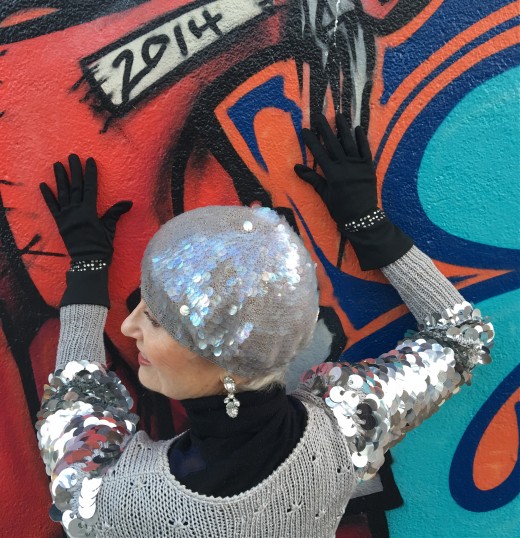 Photos By Mr J
Every piece in this ensemble is either from an estate sale or consignment shop.  Every piece in this ensemble is an expression of this point in time, as I look forward to Dan's return to his role as photographer for Style Crone and friend extraordinaire.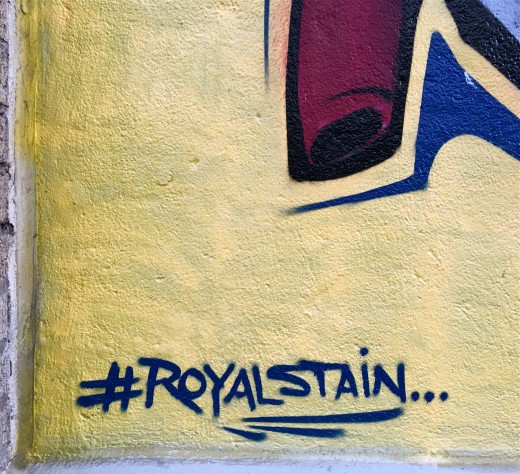 Street art created by Tristan Minton of Royal Stain HERE.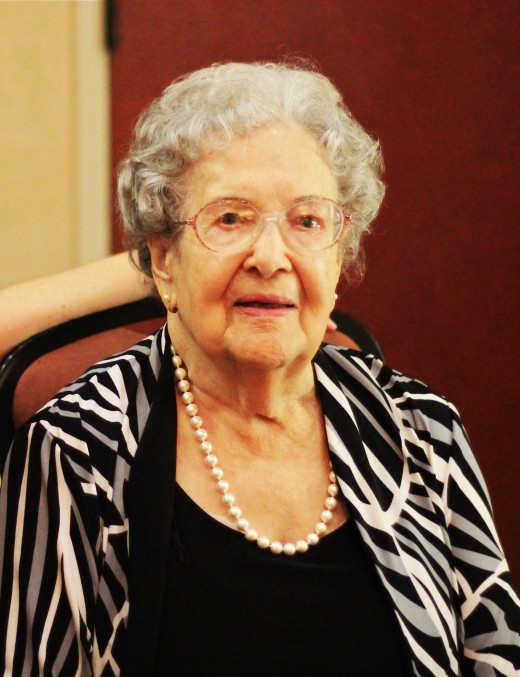 Captivating Crone Series
Today I'm featuring Dan's mother Dora in my "Captivating Crone Series."  Though I didn't meet her in person, I felt as though I knew her through the stories of her legendary perseverance and resilience.  Her wit and her intelligence.  Her love for her family and her community.  She exemplifies values that are dear to me, and she will be greatly missed by those who knew and admired her.
 "Dora was an artist who enjoyed painting, needlework and other crafts. She was always dressed fashionably and took great pride in her appearance and wardrobe. An avid golfer, Dora played until she was 89-years-old and was a member of the Wisconsin River Country Club Women's League. She was also a passionate bridge player and her name was often mentioned in the newspaper for her bridge playing skills. She was a member of the Stevens Point Duplicate Bridge and Towne Bridge Clubs until the age of 99." ~From Dora's obituary
Linking up with Patti's Visible Monday HERE, Catherine's #iwillwearwhatilike HERE, and Cherie's Shoe and Tell HERE.