The Hat And Statement Necklace By Carol Markel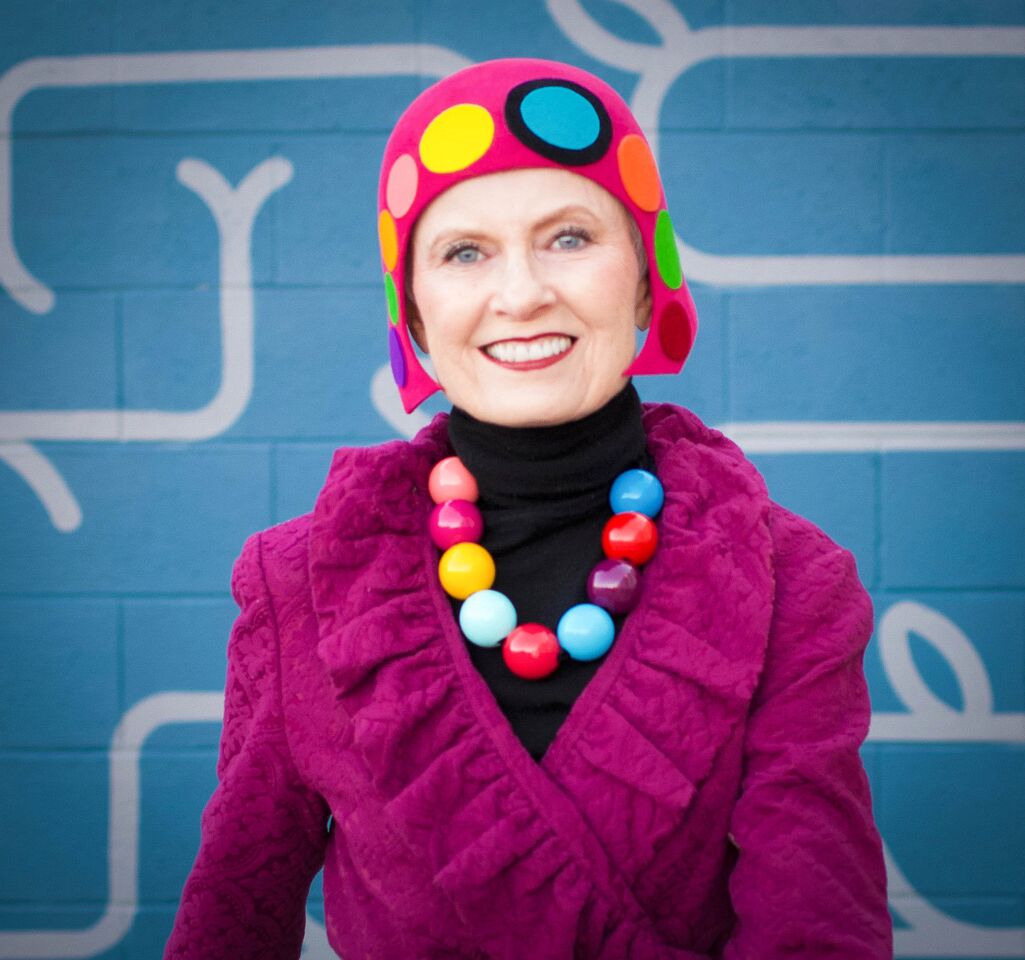 I am a collector of the art by my friend Carol Markel, who is an artist, milliner, and creator of the blog Femme et Fleur. I adore Carol's love of color, texture and design and this hat is a statement piece that never fails to inspire me to live life to the fullest.
Carol is also a cherished friend, and I always visit her and her artist husband Richard whenever I travel to NYC. Not only is she talented, but she is kind, clever, and generous. My sanctuary in enriched by Carol's headwear, manikin heads, and statement beads.  Who knows what I will discover the next time that I enter her magical trove of treasures!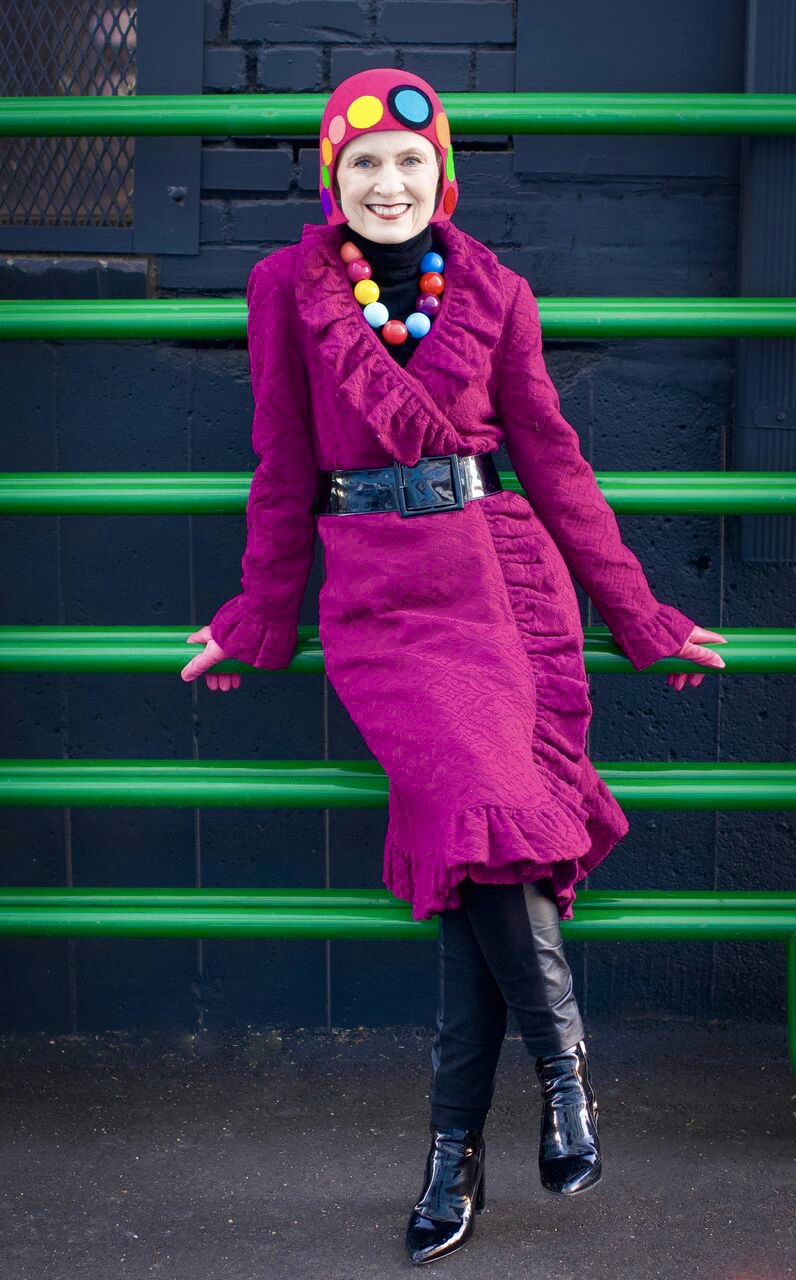 Without blogging, I wouldn't have met Carol.  I wouldn't be wearing this piece of wearable art.  And I wouldn't be moving through life with the unadulterated joy that this headpiece brings to me when I lovingly place it on my head.  There's something sacred about the sense of wonder that I feel when I wear this piece of collaged sculpture.  And of course the statement necklace that plays wildly with Carol's headpiece.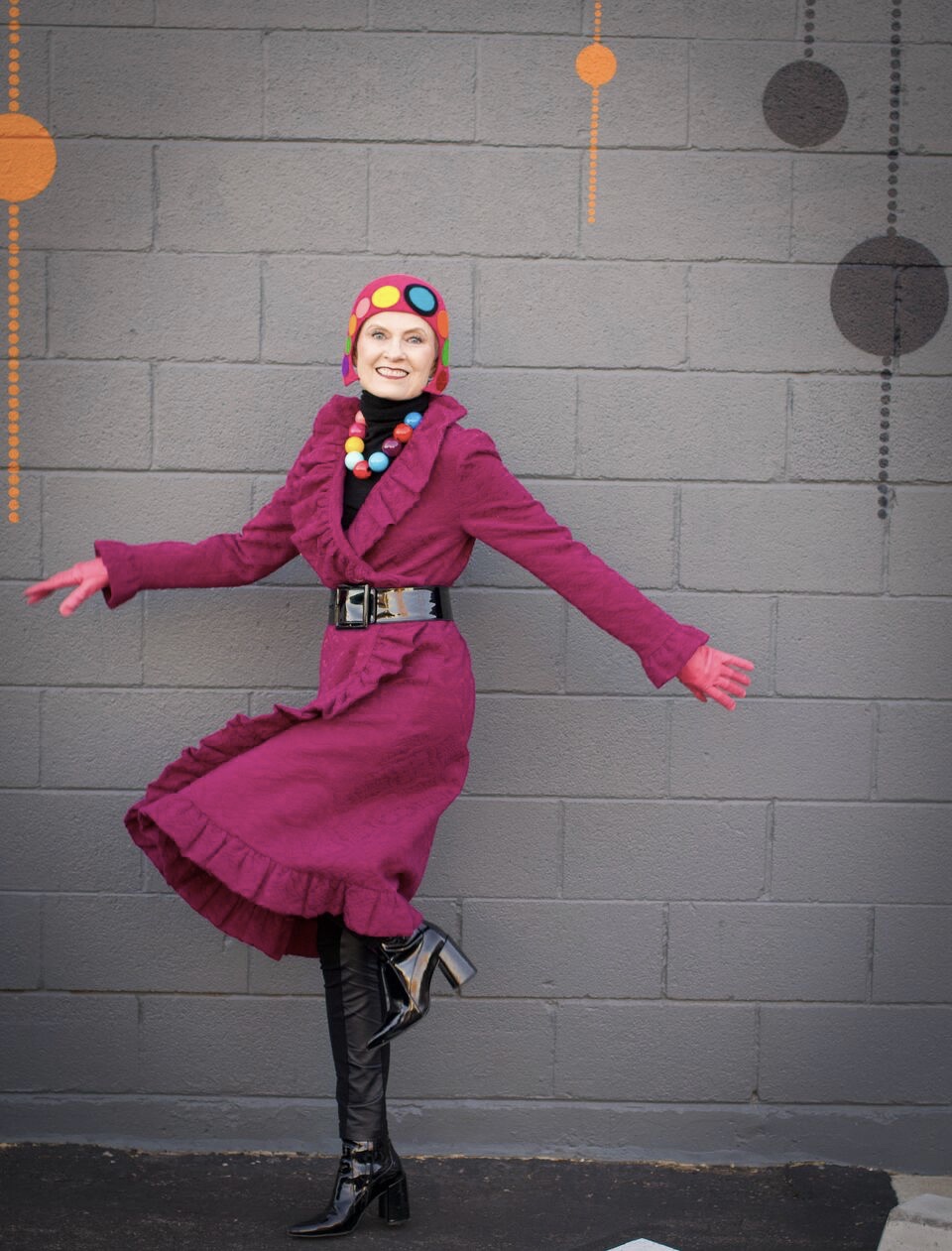 Photos By Daniel
It's the holiday season, and my life is rich and full. Time is precious and I find it important to engage with family and friends over the next few weeks in December.  I will continue to post, but my writing will be less detailed.  Best wishes to all who follow Style Crone during this season and throughout the year.
Along with Carol's pieces of wearable art, I am wearing: Raspberry coat and black leggings – consignment shops, vintage YSL black patent leather belt and vintage pink leather gloves – estate sales,  black patent leather heeled boots – retail sale.