Coyoacan and The National Museum of Anthropology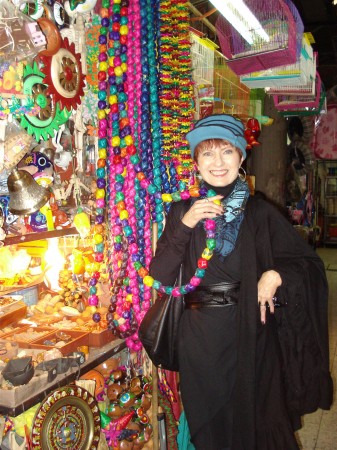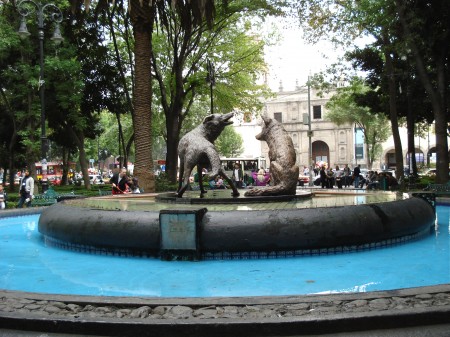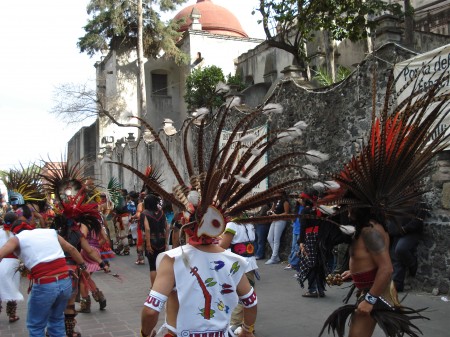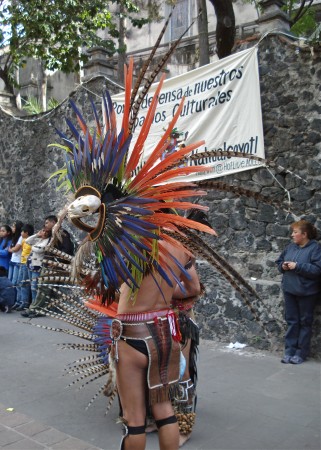 Coyoacan HERE is a borough of Mexico City with well preserved architecture from the pre-revolutionary and colonial eras.  The coyote fountain gave the area its name.  I loved the vivid street markets, the museums, the interesting shops and restaurants, the Aztec dancers and craft fairs.  The feather headdresses have taken up permanent residence in the inspiration area of my brain.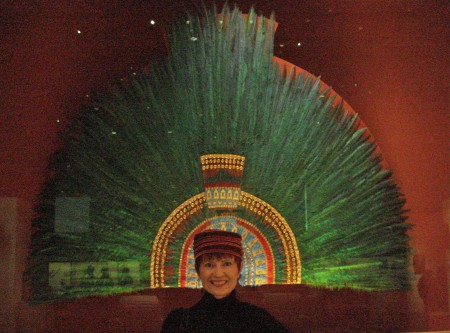 Feather headdress behind glass at the Museum of Anthropology.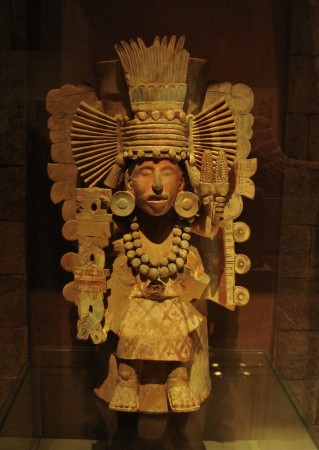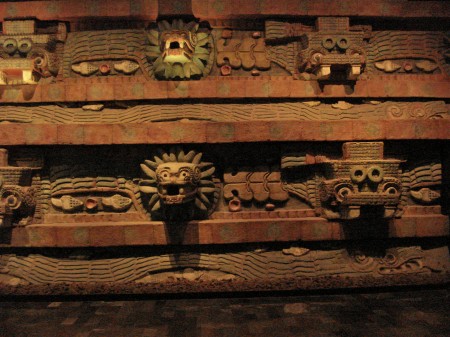 The Museum of Anthropology HERE consists of twelve galleries of a world-renowned collection of finds from Mexico's pre-Columbian cultures.  It would take weeks to thoroughly tour the entire museum. These photos are a minuscule example of my limited viewing.  Our guide Monica was very knowledgeable about the many cultures represented and Mexico's rich history.  Absorbing and integrating my experience will be ongoing.  I have no idea how it will affect my life as I enter the final month and one half of  'the year of firsts.'  As any significant experience, it is now a part of me.  How it will be expressed is a mystery that brings feelings of warmth and optimism and an intermittent confidence that is growing out of the embers of grief.
Now off to join Patti's Visible Monday at Not Dead Yet Style.