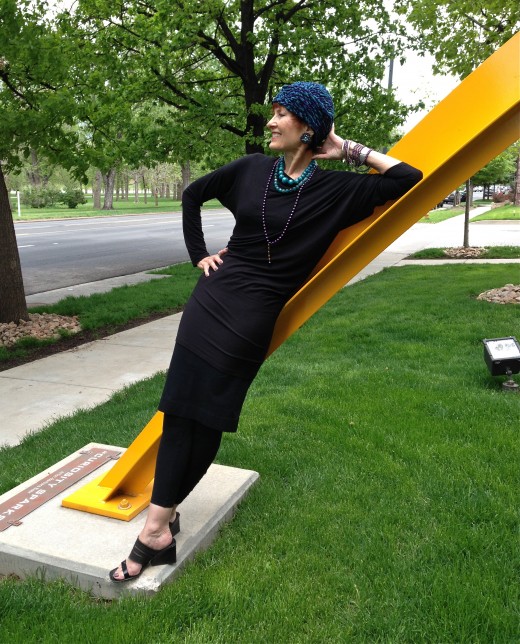 "Curiosity Sparks" is a sculpture created by Barbara Baer, located in front of a residential building a block from my home and across the street from City Park.  Camille was born in this building, which was formerly the home of Mercy Hospital.  I've been wanting to use the sculpture as background for some time now, as I drive or walk by it almost daily.  It calls to me with its bright blue and yellow features which spiral upward.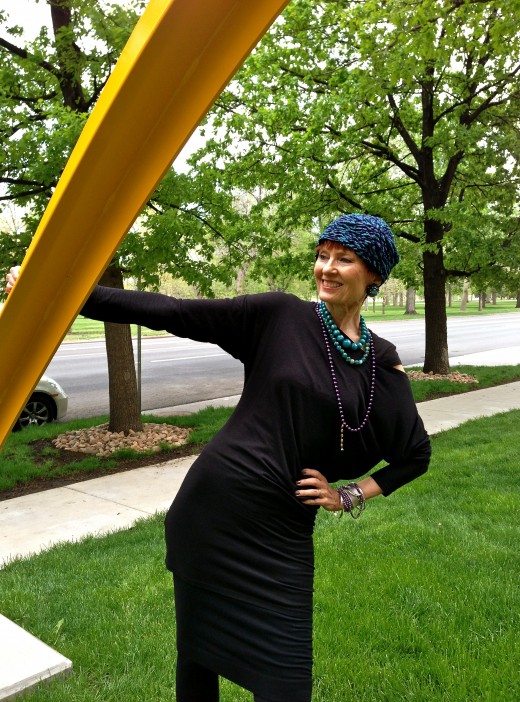 There are so many ways to play on a sculpture, which became an analogy for a change I wanted to make in my life.  Change can be elusive;  I resist, barter with myself, procrastinate and then stay stuck in a place I don't want to be.  I needed to use new and different modalities/poses to help me wrap my brain around a new way of thinking.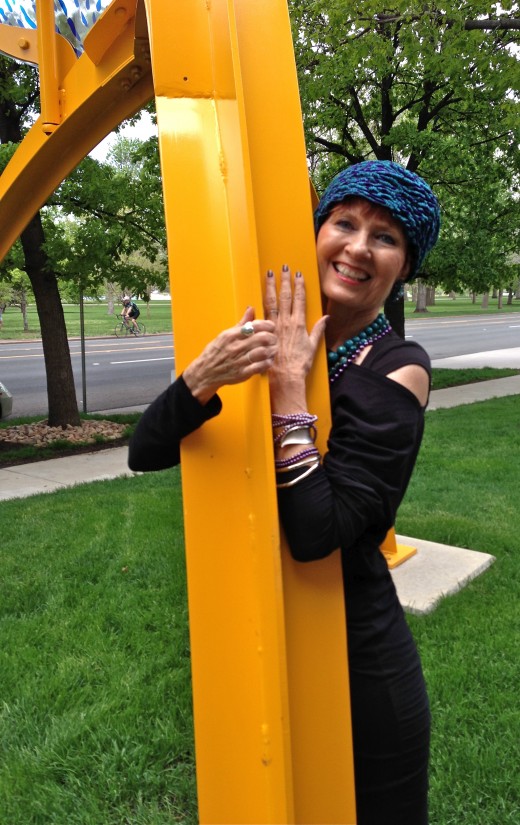 A friend recommended several books by Pema Chodron, which proved helpful in making a shift that involved self compassion and radical acceptance.  I am willing to try any approach that appears on my path and makes sense to me when I find an internal puzzle in need of solutions.  I've come to believe that this is a lifelong, ongoing, ever evolving journey.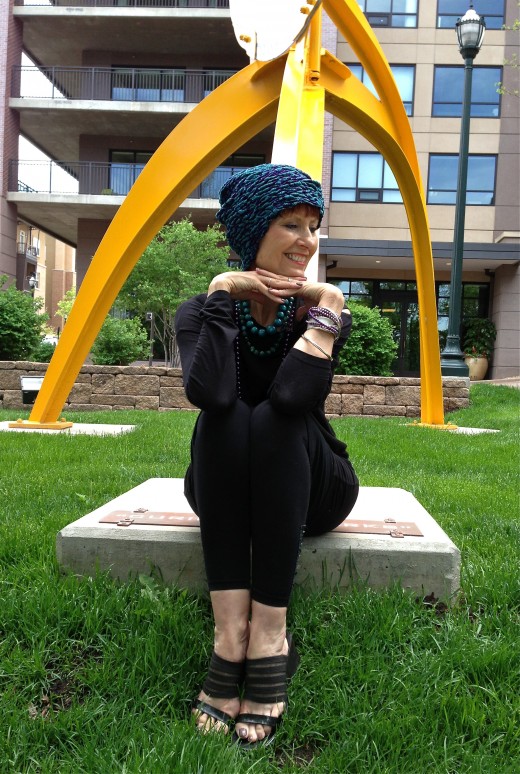 Finally I was able to expose barriers and hesitantly look at what was holding me back. Digging deep into mind caverns is a painful yet rewarding excavation.  Triggers from the past become more persistent and troublesome in their effort to prevent my growth.  But I wanted to change more than I wanted to grasp tightly to an old pattern.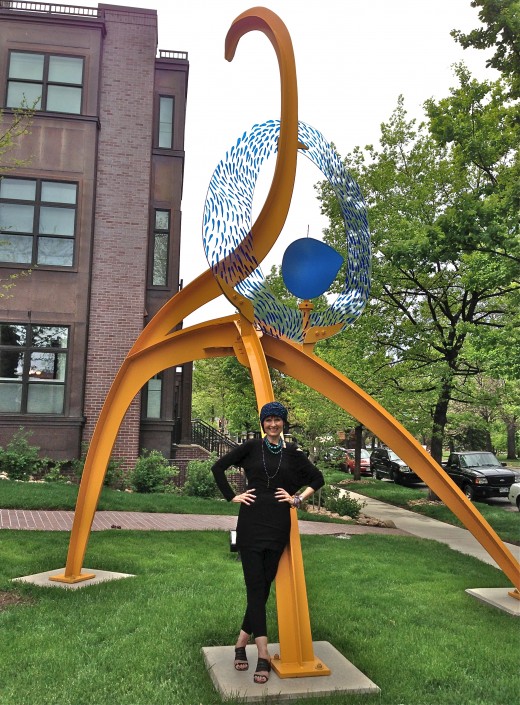 Photos by Diana
It's all about the big picture, opening my heart to the possibilities that exist before my very eyes and allowing/challenging myself to be sparked by curiosity.  "Seeking" is as creative and gratifying as assembling an outfit. Sometimes it's discovering an important insight/accessory that brings everything together. I will be enthralled with the mysteries of the inner self and its outward manifestations until I wear my final hat.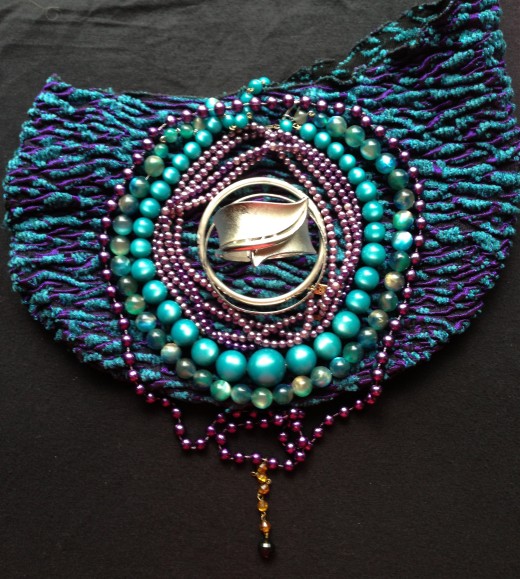 Jewelry on Turban
Black tunic and tank top – yoga wear; black leggings and pencil skirt- recent yard sale; blue/purple turban – Brigitte NYC; black chunky heeled sandals – consignment store; beads, earrings and bracelet/bangles – estate sales.
I miss you Patti at Not Dead Yet Style HERE.  It doesn't seem like Monday without you.  Hope you're having a wonderful time in NYC  How could you not?