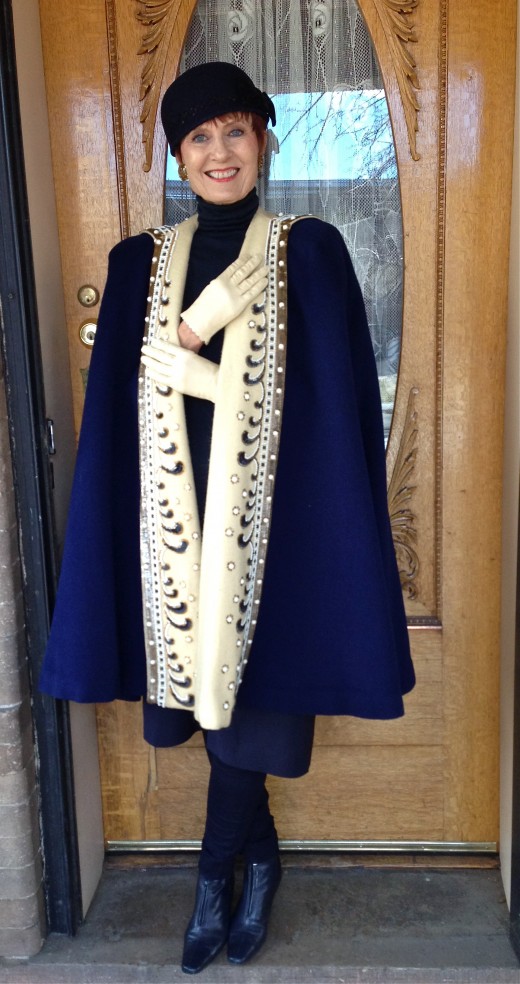 The SC transitioned to 71 over this past weekend.  Last year I threw a huge party to celebrate the age of 70. This year I hung out on the other end of the continuum, with a quiet embrace of the march of time.  Contemplation has its benefits.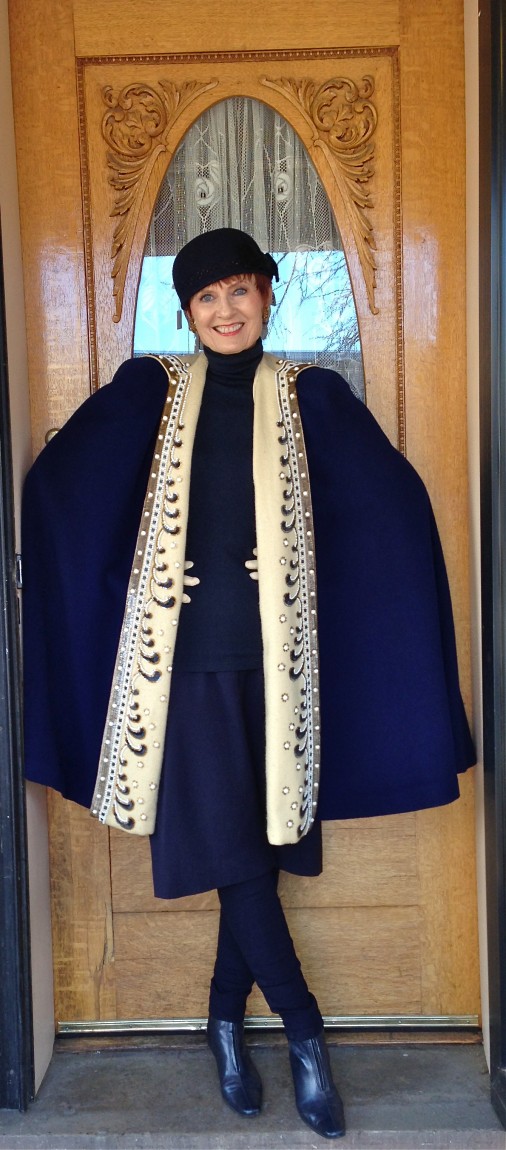 I've worn this estate sale vintage cape on special occasions that I remember as though they were yesterday.  I love that it takes up space, and that it demands a basic background of navy booties, leggings, vintage pencil skirt and turtleneck.  Vintage suede gloves reflecting the color of its off-white trim ensure the cape's place as the focus of this ensemble.  It needs no embellishment other than the vintage gold earrings that mirror its sequins.  The cape stands and speaks for itself.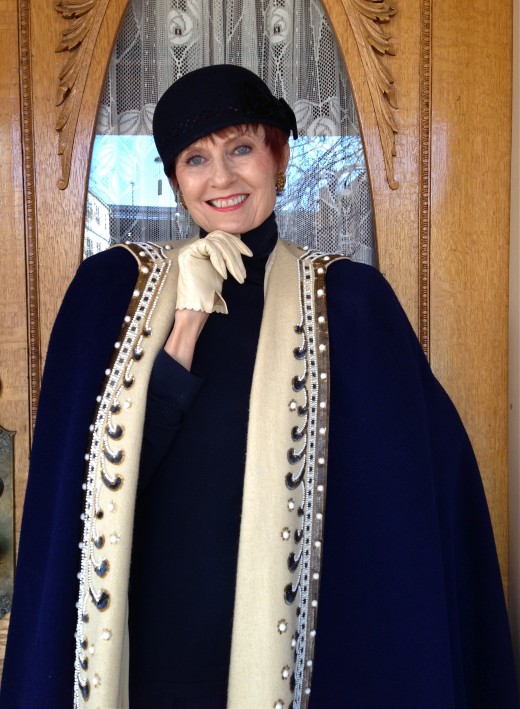 It's deco feel, its beads and sequins, and the warmth it provides guarantee that it will have a place in my closet until I wear my last hat.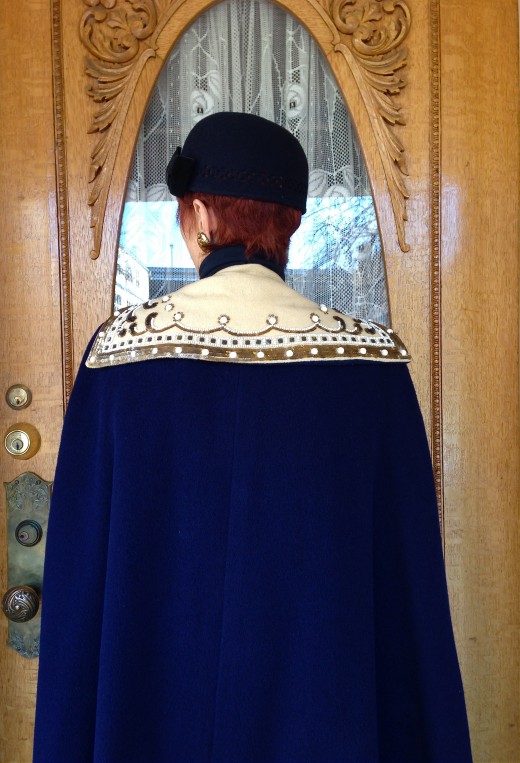 The collar which adorns the back of the cape is topped off by the navy cloche with bow which was gifted by Camille years ago.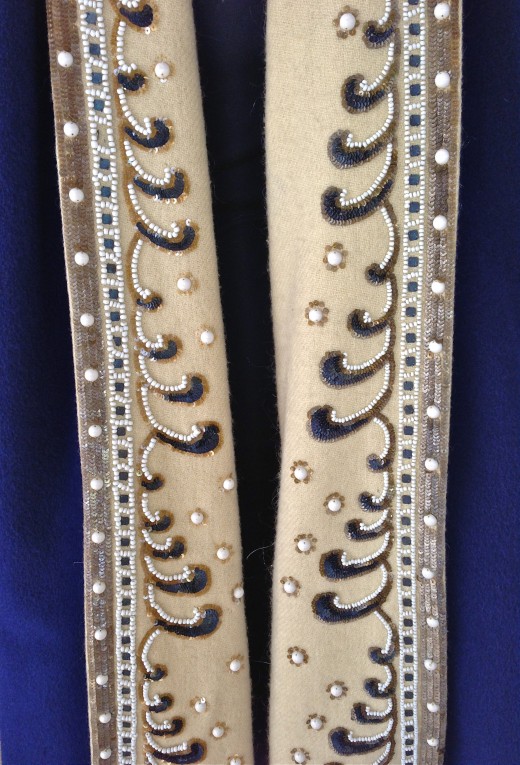 Photos by Kelsey
I feel enveloped in luxury every time I throw this piece of art over my shoulders, and wearing it today was a gift that I gave to myself.  It's one of the small pleasures in life that keeps me in the moment, moving forward and grateful for another year before me.
Thank you to the beautiful Wendy Brandes of Wendy Brandes Fine Jewelry Blog for including The SC in her post on puffer jackets HERE.