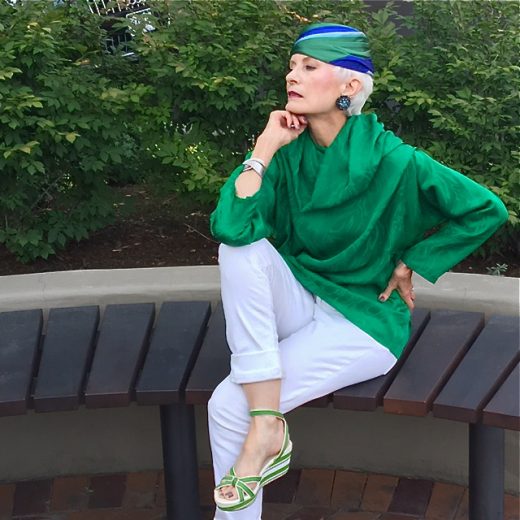 Every weekend Mr J and I have made a ritual of shooting  photos for Instagram as part of our time together.  As we drive through the city or on our way to dinner or breakfast, a background pops out that catches my eye.  This practice has become spontaneous, and it takes only a few minutes.  It's a fun and interesting way to document our exploration of Denver neighborhoods.
The photo above was taken in Cherry Creek North before dinner at one of our favorite restaurants.  The vintage fabric turban was discovered at a consignment shop several years ago.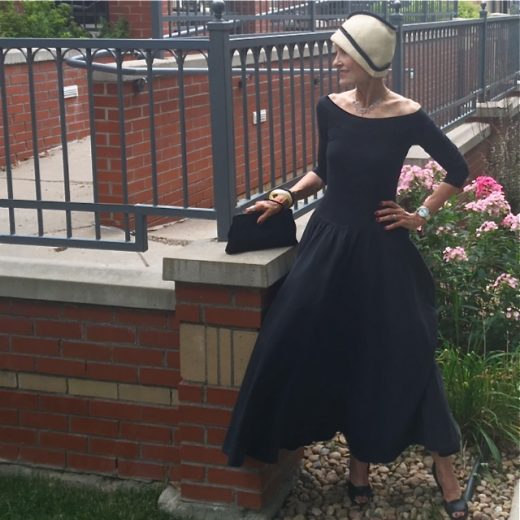 This image was taken before dinner at a restaurant on 17th Avenue, adjacent to downtown Denver.  The straw cloche is by Guy, and I purchased it at a flea market in NYC years ago.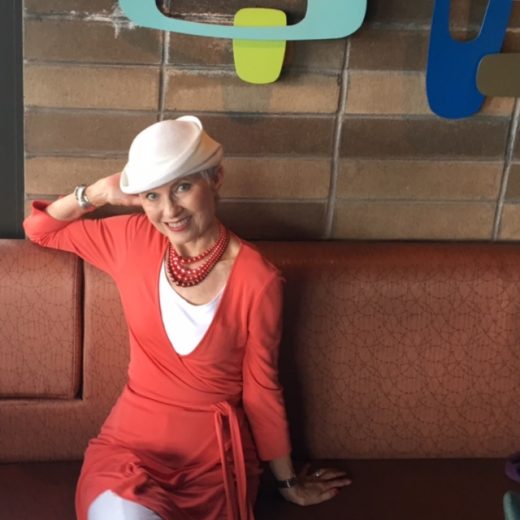 This photo was taken at Root Down HERE, a restaurant in the Highlands neighborhood of Denver.  The straw hat is by Maeve Carr, and is a treasure from my hat shop in the 80's.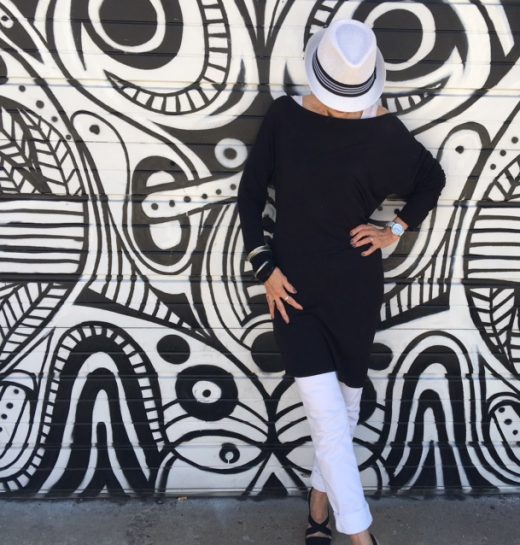 Driving through Denver on a Saturday morning took us to the River North area of the city, which is rich with street art.  The straw fedora was purchased from a street vendor during our recent trip to New Orleans.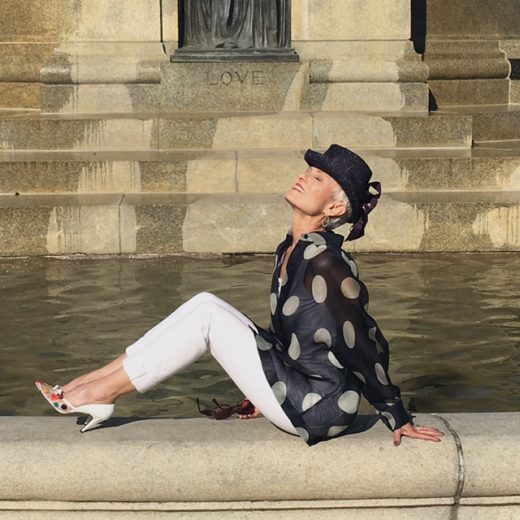 Under the "love" etching at the Thatcher Memorial Fountain in City Park on a sunny August afternoon was the perfect place to pose with the vintage navy straw hat trimmed with ribbon, discovered at an estate sale.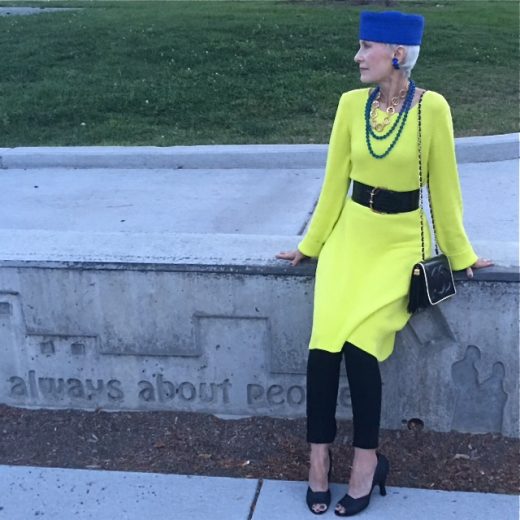 Photos By Mr J
This photo was taken after dinner in the Berkley neighborhood in northwest Denver.  The hat is a straw pillbox by Patricia Underwood, also from my hat shop in the 80's.  "It's Always About People" etched on the concrete retaining wall in a park by the restaurant attracted me to this site.
As always, there's a hat for every occasion.  And every location!
Linking up with Catherine's #iwillwearwhatilike HERE at Not Dressed As Lamb and Patti's Visible Monday HERE at Not Dead Yet Style.