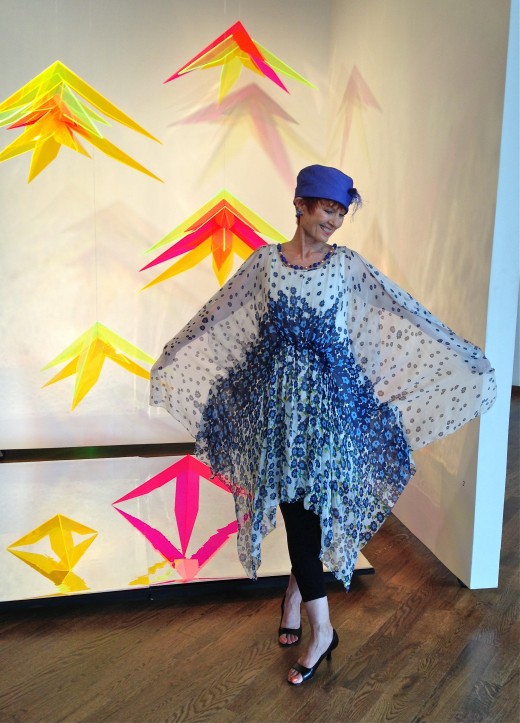 Diana and The SC headed out to the River North Art District HERE to take in a few of the many art galleries and creative businesses that are flourishing in this north of downtown Denver area.  We visited the Ice Cube Gallery HERE, an artist run cooperative, and came upon an exhibition, Electromagnetic Transformations, by Linda Graham HERE.
I felt the sensation of floating with the planes of colorful translucent plexiglass in my yard sale floral silk chiffon Diane Von Furstenberg dress.  The recycling goddess has been with me all summer, and the priceless and unique pieces that I've found in my travels have been easy on my budget and the thrill of the hunt has provided hours of entertainment.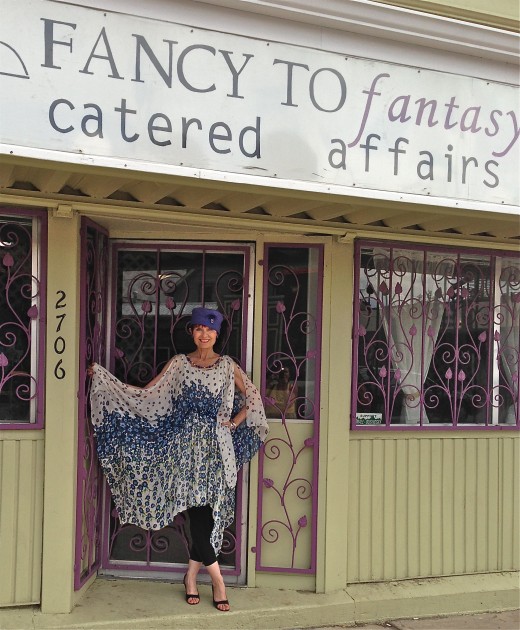 We enjoyed the creatively named businesses and the color combinations selected for outdoor surfaces!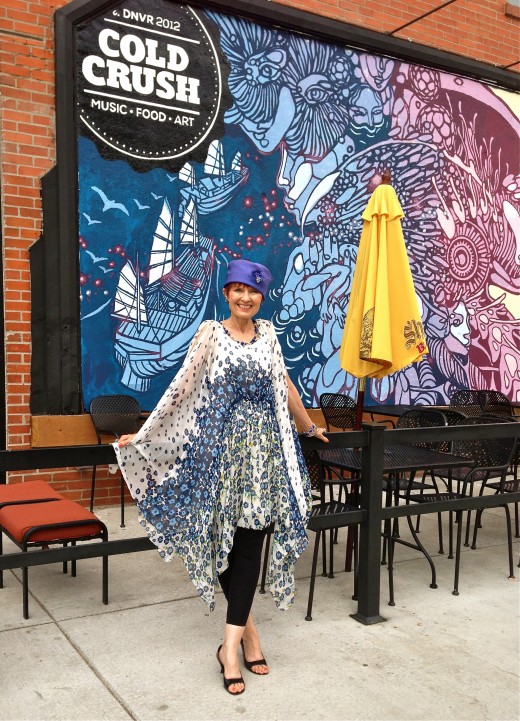 Restaurants, coffee shops, breweries, wineries and distilleries populate the neighborhood, tempting us to stop along the way for refreshments and initiating a desire to return to explore the numerous options on another day.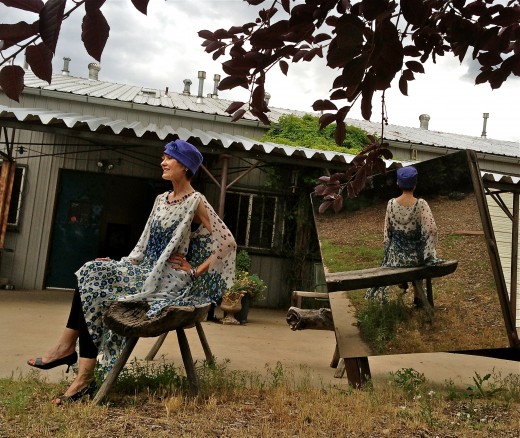 After roaming through a charming historic residential neighborhood, we came upon Ironton Studios HERE, with an outdoor space of sculptures and gardens, creating a moment to pause for reflection.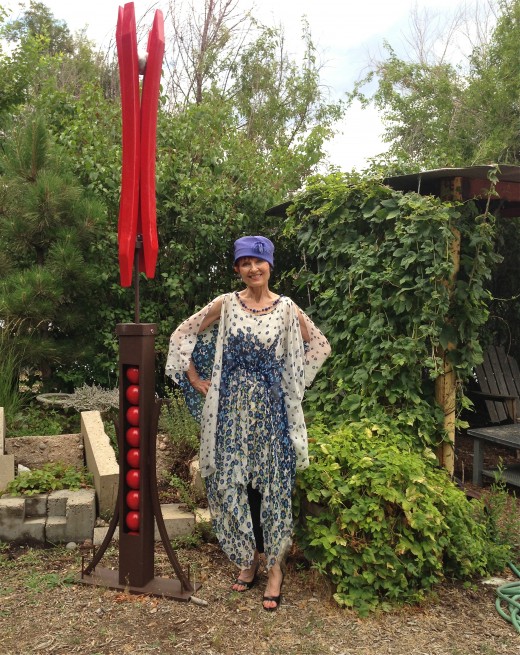 This sculpture, with garden as background, was just one of many pieces that provided photo opportunities!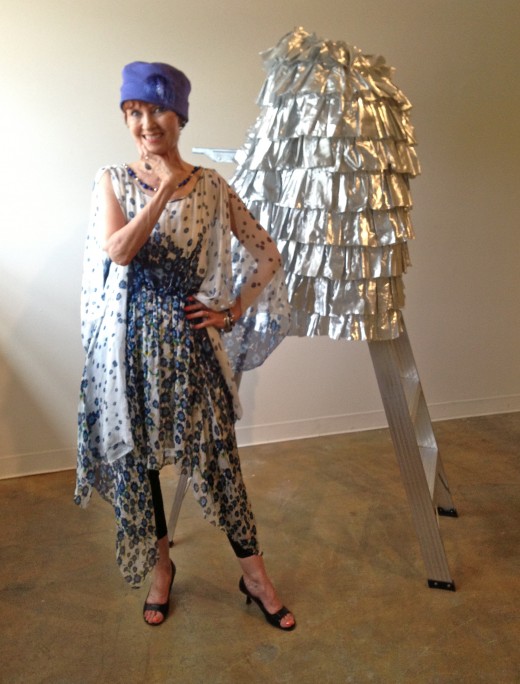 Ironton's interior is filled with paintings, installations and sculptures.  I chose these comfortable consignment store black heeled sandals to transport me from block to block, barely touching the surface of the limitless visual pleasures that were available to appreciate on a Saturday afternoon.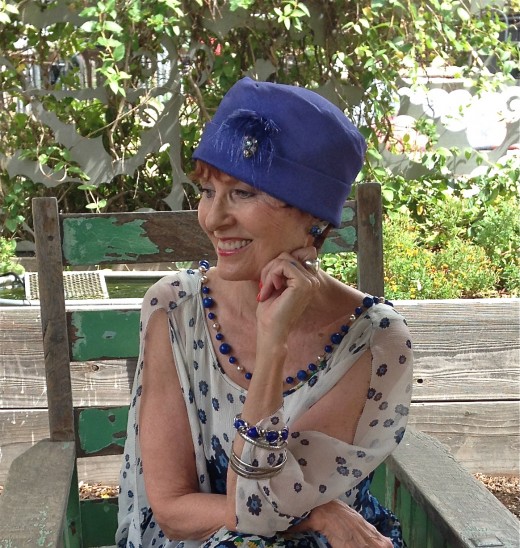 The blue straw cloth hat with rhinestone and feather by Joan Carney from the hat shop in the 80's created a 20's vibe with the dress that was accessorized with the gifted pearl and blue beaded necklace (my latest accessory obsession), estate sale vintage earrings and estate sale/thrift shop bracelets and bangles.  The black leggings discovered at the same yard sale as the dress came along for the ride.  This ensemble took The SC from the RiNo Art District to an evening birthday party for a dear friend, where it was found on the dance floor savoring another flourish of self expression.
I'm off to join Patti and the gang at Visible Monday HERE at Not Dead Yet Style.  What would Monday be without Patti's creativity, her sense of style and her belief in community.
I'm also joining Spy Girl's 52 Pick-me-up Closet Remix for long, loose and drapey HERE. I'm feeling like going with the flow!
Hat Attack HERE makes its debut on Wednesday, August 1st.  Hope to see you there in your  hat, headwrap, headpiece, fascinator, hair flower or other beloved adornment for the head!  I've already chosen my hat for the opening of this monthly series!