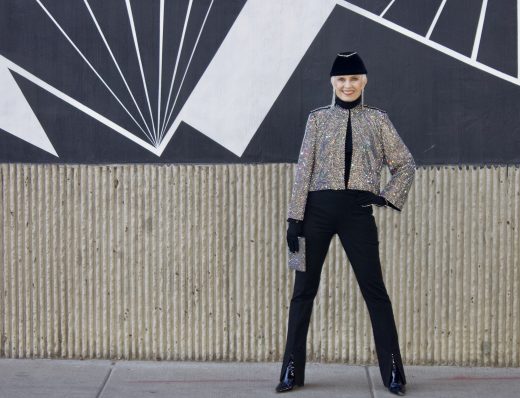 I discovered this rhinestone jacket at a thrift shop many years ago. The label reads STAVROPOULOS (New York, Athens) HERE and it is extremely well made.  I paid $25 for this beauty and it will remain a permanent piece in my collection, providing me much pleasure whenever I want to "shine."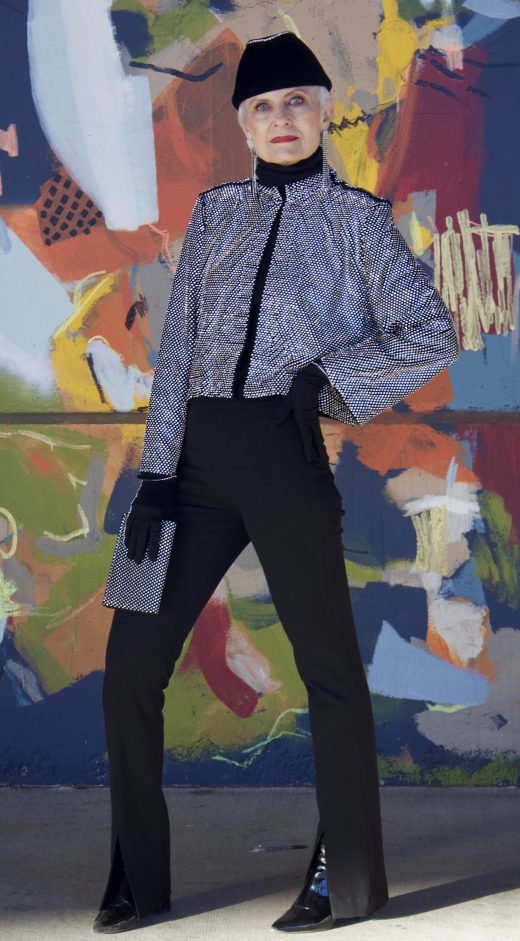 It's the perfect New Year's Eve outfit, and it accompanied me into 2018 at two parties that I attended with Mr. J.  When worn during the day, as seen in these photos, its sparkles dance off the jacket in the sunlight. It's like wearing a disco ball!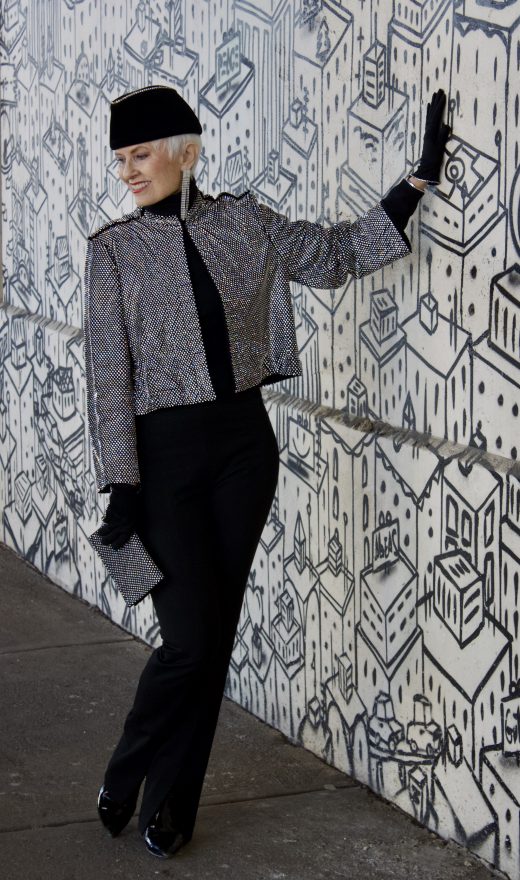 It can be worn with jeans, a skirt or in today's post, black pants that flare at the bottom, revealing my black patent leather boots that possess a shine of their own.
As we transition into the new year I am filled with the anticipation of new beginnings, although it's easy to feel discouraged and overwhelmed by the horrors of the world.  I believe that creating peace within energetically affects the universe and those who I connect with in my environment. If only we could live by the Seventh Generation Principle, which is based on an ancient Iroquois philosophy that the decisions we make today should result in a sustainable world seven generations into the future HERE.  Where there's life there is beauty and hope.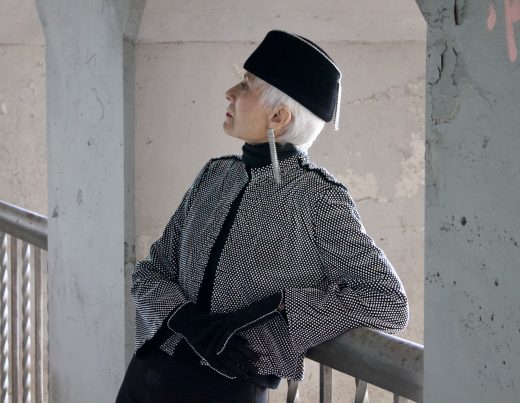 Photos By Daniel
The rhinestone jacket is accessorized with: black fur felt hat trimmed in rhinestones – Makins Hats, vintage rhinestone earrings, vintage rhinestone clutch and vintage rhinestone trimmed gloves – estate sales, black pants – Buffalo Exchange, and patent leather boots – retail.
Video By Wren
Linking up with Patti's Visible Monday HERE, Catherine's #iwillwearwhatilike HERE at Not Dressed As Lamb and Cherie's Shoe and Tell Fashion Link Up HERE at Style Nudge.