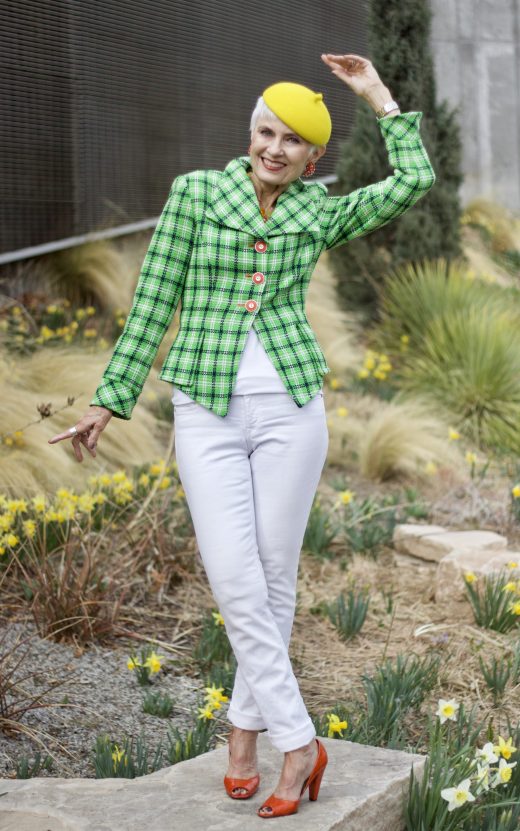 Spring has arrived at the Denver Botanic Gardens HERE, as evidenced by the extensive field of daffodils which greets passers-by on the periphery near the entrance. The Gardens have been providing backgrounds for my photos intermittently over the almost eight years that I've been blogging.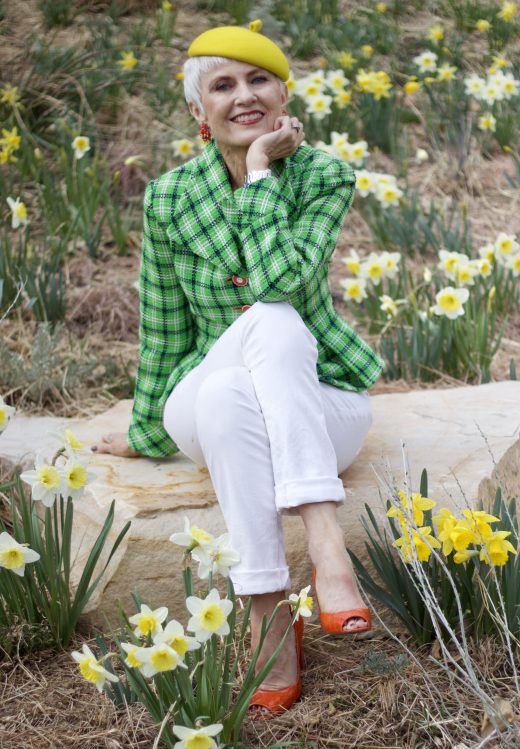 I was thinking about these daffodils when I chose this yellow felt structured beret, created by milliner Mademoiselle Slassi HERE,as a punctuation mark to my green, black and white plaid jacket trimmed with orange and white buttons. It's transition time in the hat room, which takes several weeks to complete. During this seasonal change, I rely on the spring colors of felt hats to contribute to my compositions. There will be more cold weather ahead!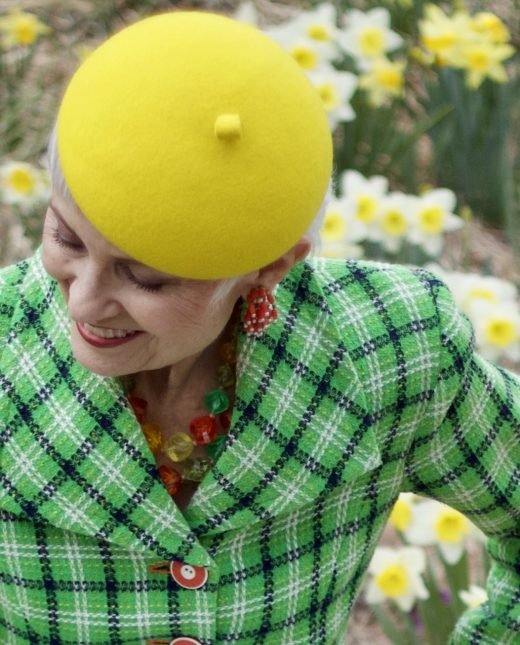 I threw on estate sale jewelry to complete my ensemble. And the orange patent leather open toe pumps have been a favorite for years.  They support my long-held theory that if a piece from my collections can be worn once every 20 years, it's a keeper!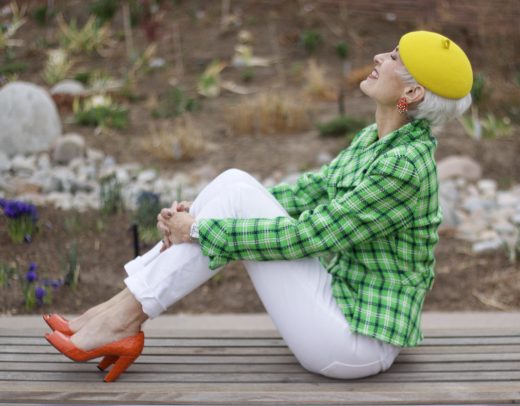 Photos By Daniel
This past week I was thrilled and honored to be featured, along with six other stylish and inspiring women over 50, on Refinery29UK HERE. The article was titled, "7 Older women On Their Personal Style."  Also, in January I was featured in Elle France, along with 10 other incredible women HERE.  I am always happy and humbled to be a part of changing the perception of older women and contribute to our visibility with self-expression. The Advanced Style Movement is here to stay!
Linking up with Patti's Visible Monday HERE, Catherine's #iwillwearwhatilike HERE at Not Dressed As Lamb and Cherie's Shoe and Tell Fashion Link Up HERE at Style Nudg