Resilience And The Leopard Print Muff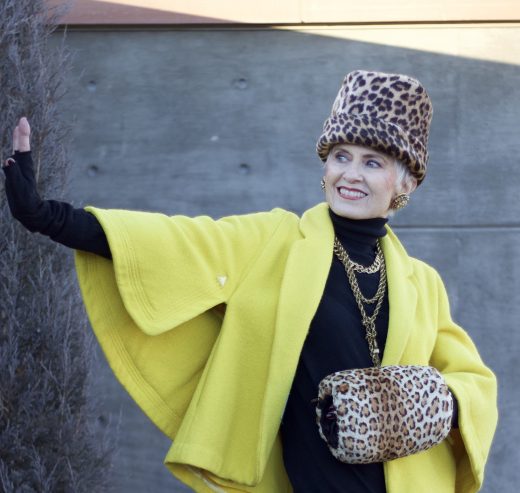 The definition of resilience is an ability to recover from or adjust to misfortune or change. I view resilience as one of the key qualities to embrace as I age.  Every week brings change, some small and some overwhelming. "I can't do anything about it, so I'm moving forward," is a phrase that runs through my thoughts frequently as the weeks, months and years unfold..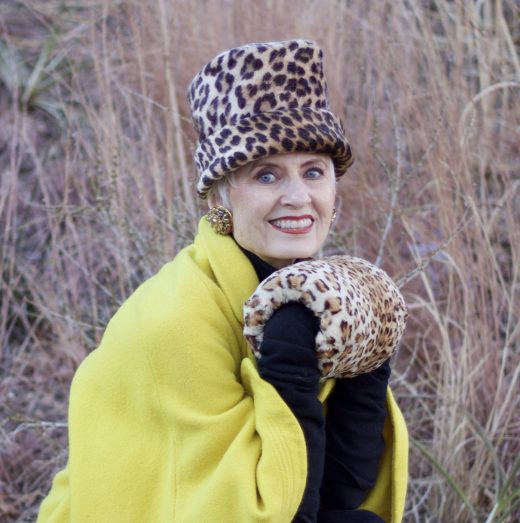 The muff, which hasn't had resilience as an accessory choice over the years, is a thick, tubular case for the hands, covered with fur or other material, used by women for warmth and as a handbag.  
It was introduced to women's fashion in the 16th century and was popular with both men and women in the 17th and 18th centuries. By the early 20th century, muffs were used in England only by women. The muff largely fell out of style in the 19th century. It briefly returned in the late 1940s and 1950s
I don't remember the last time that I saw someone wearing a muff as an accessory. Today I'm bringing back the muff, which keeps my hands warm on a chilly day around the periphery of the Denver Botanic Gardens.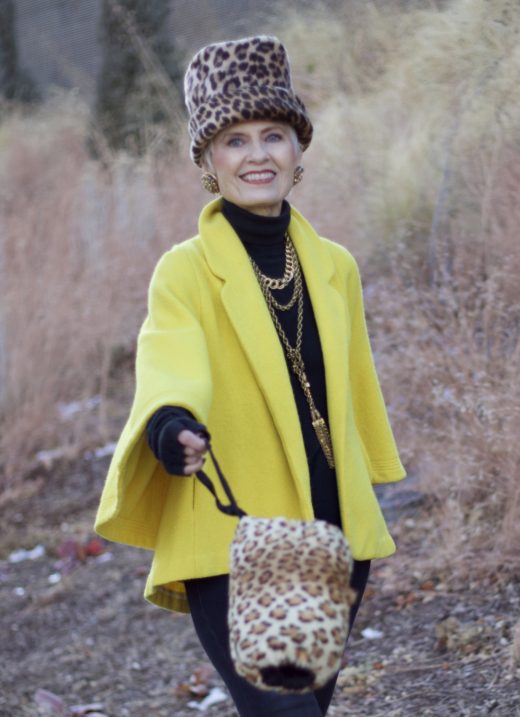 This vintage faux fur beauty was discovered at an estate sale years ago, and though it was probably created in the 1940's, its leopard print fabric remains intact and has proven to be resilient.  It keeps my hands warm during a chilly day, it carries my lipstick in its satin lined interior folds and it playfully swings when I walk.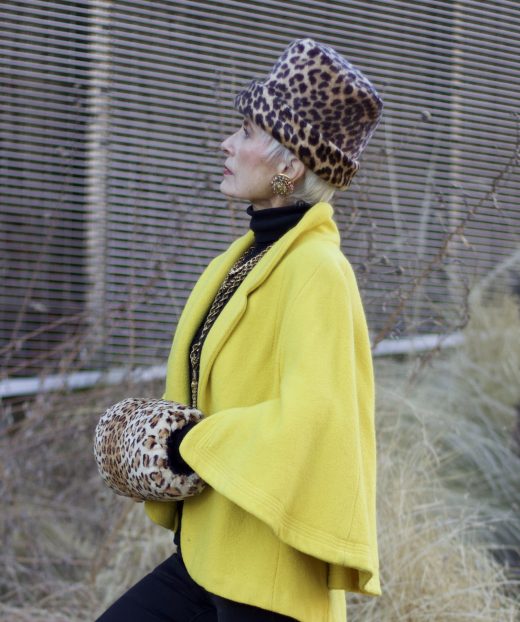 Photos By Daniel
This isn't the only muff that waits patiently in the hat room, next to the headwear that gets more action. They are calling to me to consider their unique function and allure as a choice for a seasonal accessory!
Vintage yellow jacket, leopard print hat and jewelry – estate sales, vintage long fingerless gloves – my hat shop in the 1980's, black background – consignment shops.
Linking up with Patti's Visible Monday HERE, Catherine's #iwillwearwhatilike HERE at Not Dressed As Lamb and Cherie's Shoe and Tell Fashion Link Up HERE at Style Nudge.