Back In The Swing Of Life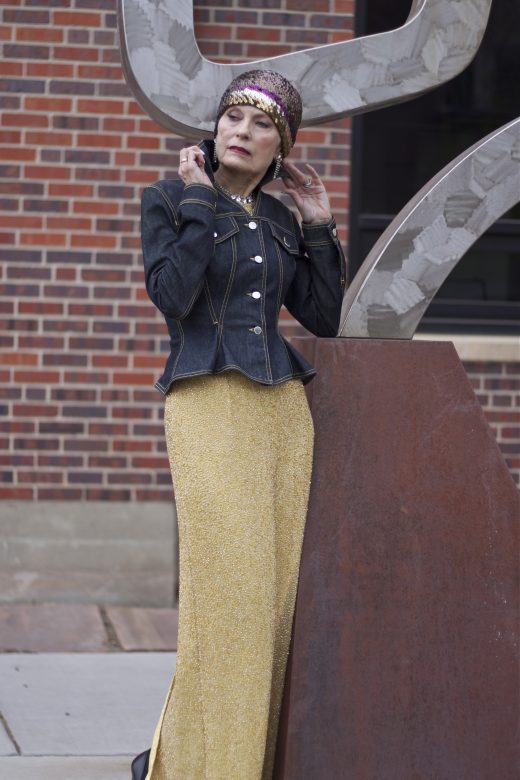 Since I've had my flight into health,  I feel energized and ready to get back into the swing of things.  Daniel and I headed to the River North HERE area of Denver to explore the street art and other possibilities for backgrounds.  New street art and sculptures are continually popping up and the colors are magnificent.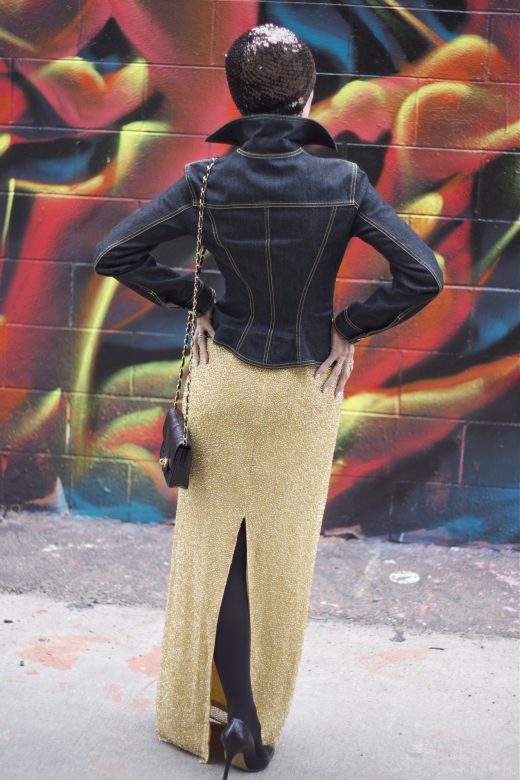 I discovered this gold beaded gown at an estate sale last summer during the time that gorgeous blogger friend Jean of Dross Into Gold HERE was visiting.  When I did a quick "try on" of the dress, she mentioned that it would "shine" with a jean jacket.  Her brilliant idea has been brought to life with this post.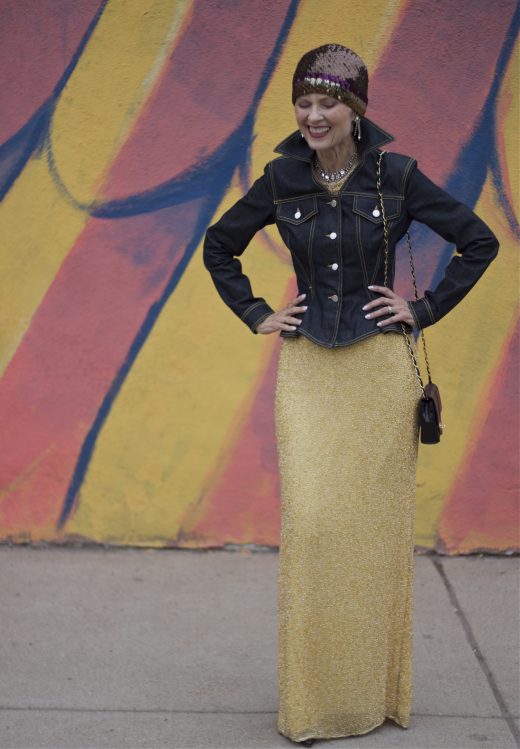 This jean jacket has been in my closet for many years after I purchased it at a Denver boutique closing sale. The sequin cap, rhinestone jewelry and gold trimmed shoulder bag are all estate sale finds. The black heels were discovered at a Denver consignment store years ago.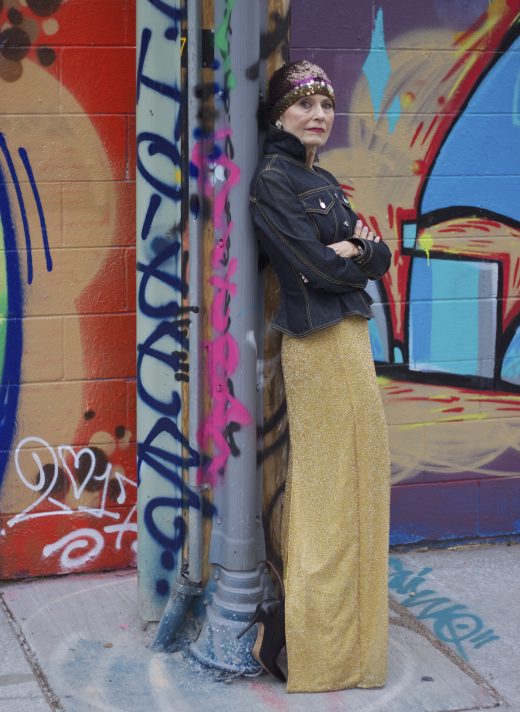 The ever evolving street art brings me back to this area again, and again, and again. In the midst of the self-expression of artists my creativity is heightened. It makes me feel inspired and more alive and it fit perfectly for today.
To be ill is to be forced into stillness.  There is sense of moving into the internal and distancing from the intense focus on creative projects, treasured connections and the rituals of my yoga practice.  Fierce independence suddenly transitions to needing help from others.  It is humbling and provides a contrast that reminds me that every day that I experience the precious gift of health is a day to be celebrated.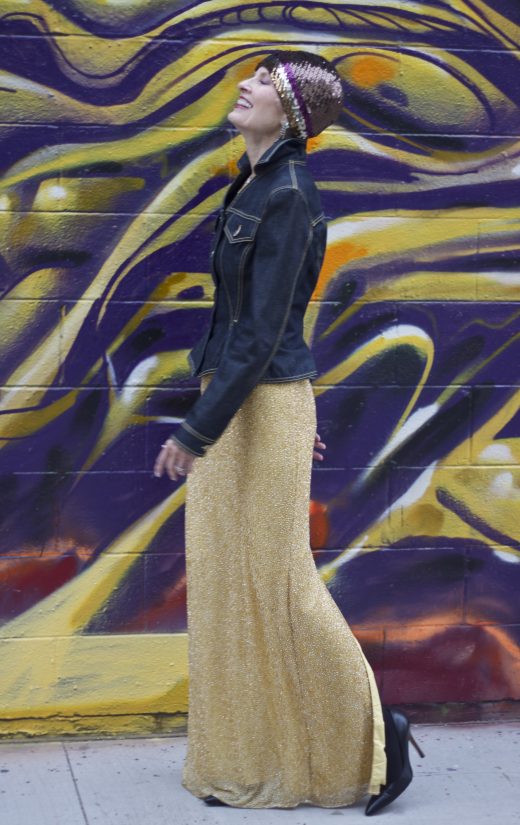 I wore this ensemble out to dinner with Daniel after our photo shoot, so it's already had its first outing.  Since I have a weakness for gowns, I know it won't be its last!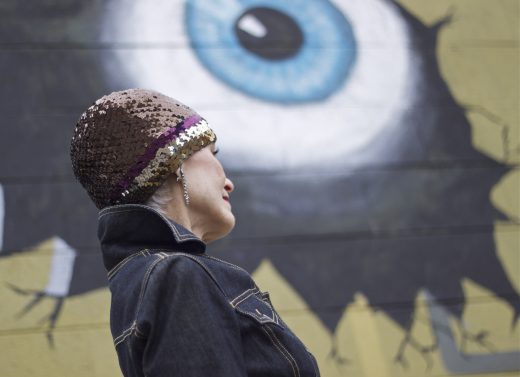 Photos By Daniel
Linking up with Catherine's #iwillwearwhatilike HERE at Not Dressed As Lamb and Patti's Visible Monday HERE at Not Dead Yet Style.