Hat Attack #45 – Amina Marie Millinery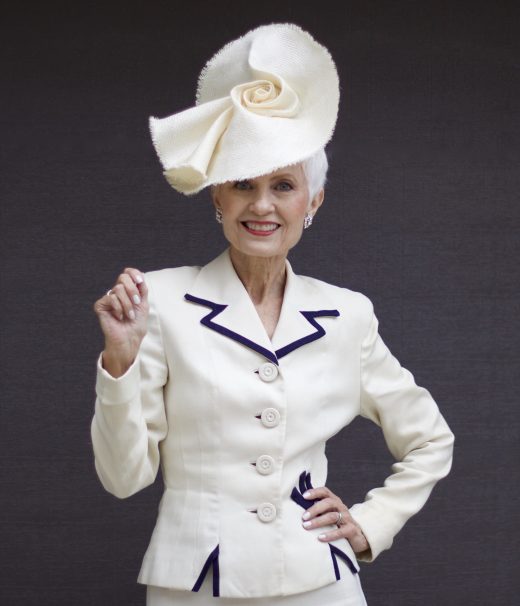 April's Hat Attack is a collaboration with the talented milliner Amina Marie of Amina Marie Millinery HERE.  This stunning headpiece is a custom-made free form parasisal straw flower.  It is the perfect crowning glory for my vintage cream suit with navy trim and is so much fun to wear.
I met Amina on Instagram, and was fascinated with her magnificent designs. I'm thrilled and honored to wear Amina's creation for this month's Hat Attack.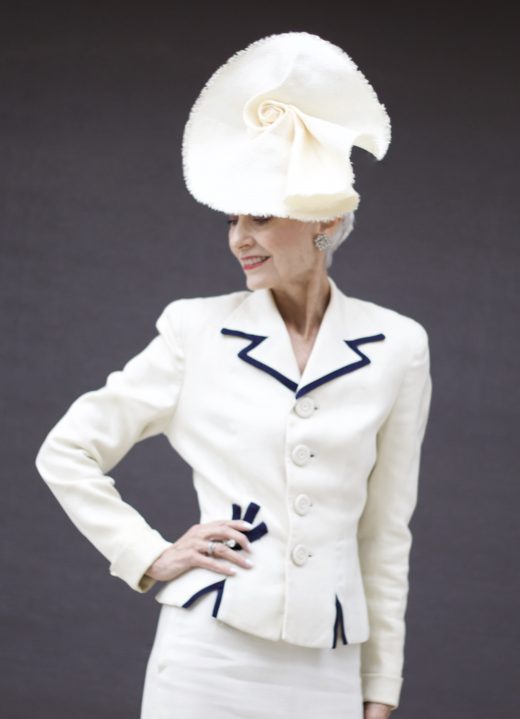 About Me by Amina Marie Hood
Amina Marie Hood is a milliner and designer based out of Kansas City, Missouri. She creates authentic hats for clients and events around the world. Her designs have been featured in various magazines, museum exhibits and runway shows worldwide.
Amina attended Art school in San Francisco, but her love of millinery began after designing a custom hat for a friend attending Burning Man.  She studied millinery with the brilliant milliner Jeanne Bjorn.
Hood was a finalist in the International James Lock & Co. millinery competition that took place in London, 2015. Most recently, her work has been selected for the prestigious London Hat Week 2016 Exhibition.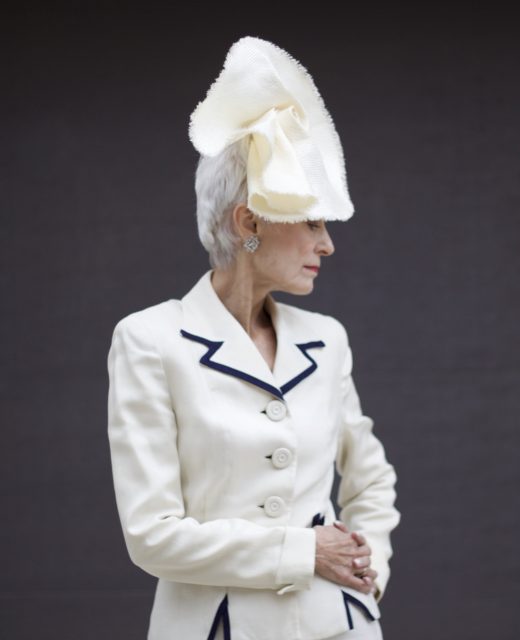 Why I love millinery by Amina Marie Hood
I really feel like there is a perfect hat for everyone. There is something about the thrill of helping someone find that magic moment when she sees herself in a way that she hasn't before that is really heart-warming. Maybe there is a feeling of stepping back in time to the days when hats were always worn for all occasions. I don't know and can't fully explain it, but it is there. Many times I feel like the wearer just seems to find a piece of herself that was missing and she just beams from the inside out. To me there is nothing more beautiful than empowerment of oneself through fashion. Hats make such a statement and the wearer seems to tap into some level of confidence that wasn't fully expressed before. It is really satisfying for me to be able to help women discover these feelings through working with them to create or find that perfect hat.….Amina Marie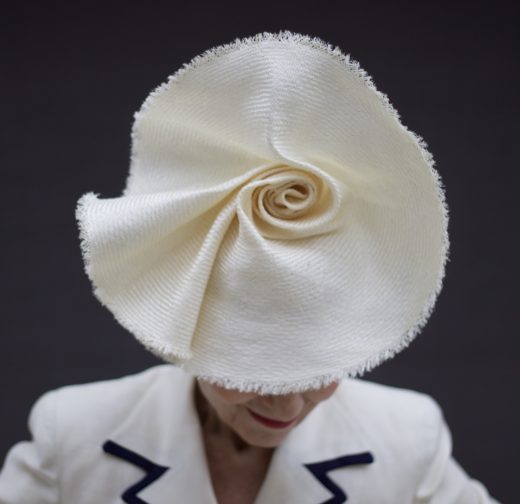 Above Photos By Daniel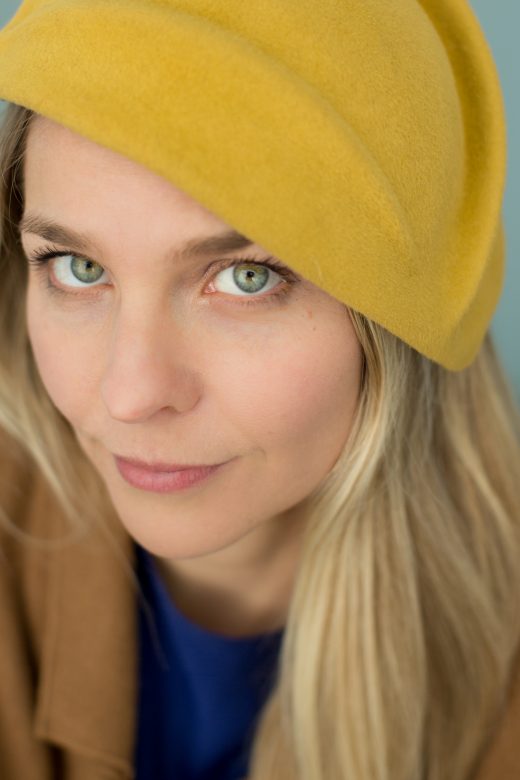 Amina Marie Hood of Amina Marie Millinery
Linking up with Catherine's #iwillwearwhatilike HERE at Not Dressed As Lamb and Patti's Visible Monday HERE at Not Dead Yet Style.
Now it's your turn to throw a little headwear my way. Give The SC an APRIL HAT ATTACK and kindly link to Style Crone somewhere in your post. The link-up will be open through April 30th.
Anyone can participate in the celebration of headwear!  Click on the blue link-up button and there are a number of ways to share your photo from your blog, Instagram or your computer photo files.  All forms of headwear are appreciated:  hat, headwrap, headscarf, headpiece, fascinator, hair flower, headband or other adornment for your head that you enjoy.  Multiple photos are encouraged!
[inlinkz_linkup id=706164 mode=1]