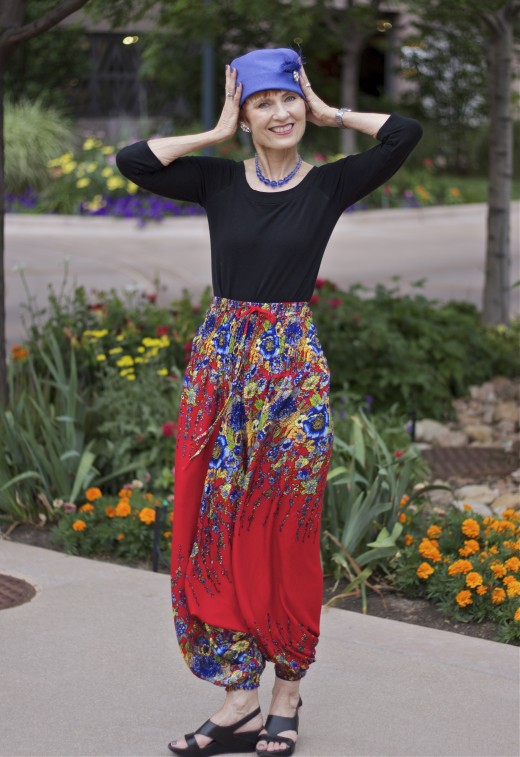 About a month ago I was scanning the bookshelves at my favorite bookstore, The Tattered Cover HERE, just a few blocks from my home.  I was looking for a new book by Gretchen Rubin which was about changing life habits.  I'm always seeking new ways to improve the quality of my life and Style Crone has always been about transition, transformation, aging and the life affirming benefits of creativity and style.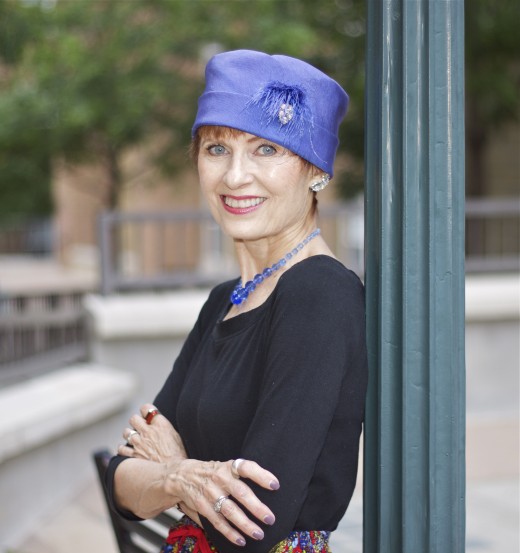 In the process of my search, my gaze landed on The Upside of Stress by Kelly McGonigal, and as I read though the quotes by authors (including Gretchen Rubin) who wrote in praise of the book on the back cover, I sensed that it was just what I was looking for.  Recently available for purchase, it includes new and cutting edge research on the benefits of stress, and "why stress is good for you and how to get good at it."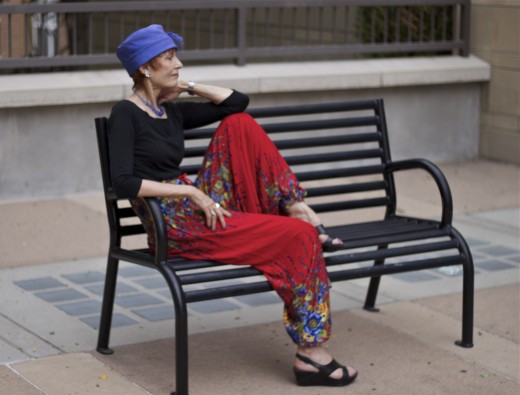 I finished the book a few weeks ago and have been practicing the simple recommendations to change my belief and mindset about stress.  It has completely changed my perceptions regarding stress and its effects on my body and brain.  New information thrills me, especially when small shifts can revolutionize a life pattern.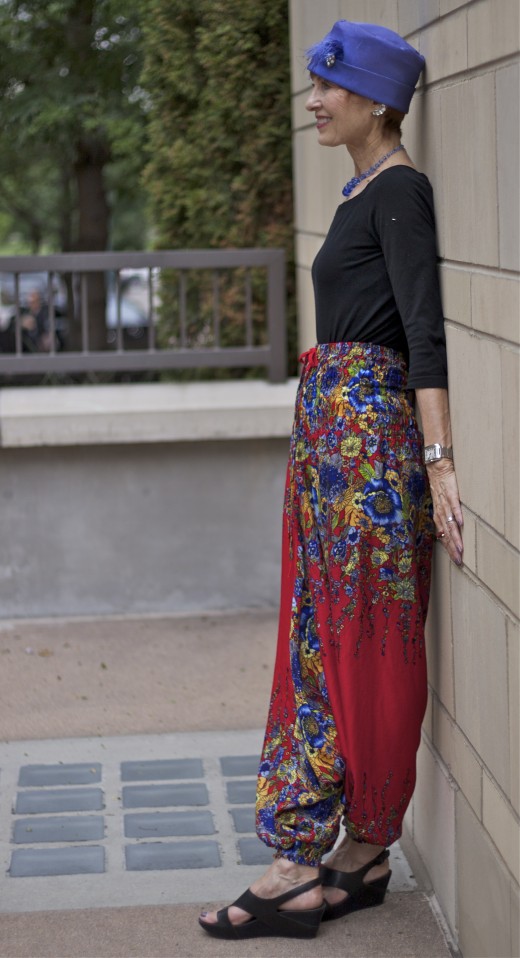 In the past I worried about the toxic effects of stress and how it impacted my health. I was fearful about the release of the hormone cortisol HERE and its negative influence on my immune system.  I was concerned about the shortening of my telomeres HERE, and how that affected my longevity.  Everything that I believed about stress was negative.
However, according to Dr. McGonigal, Stanford psychologist and award-winning teacher, the only thing that is negative about stress is believing that it is harmful. Changing one's mindset (the power of beliefs to shape reality) and embracing stress may be the key to well-being.  Her TED talk HERE reveals this brilliant woman's theories about the potential and benefits of rethinking stress.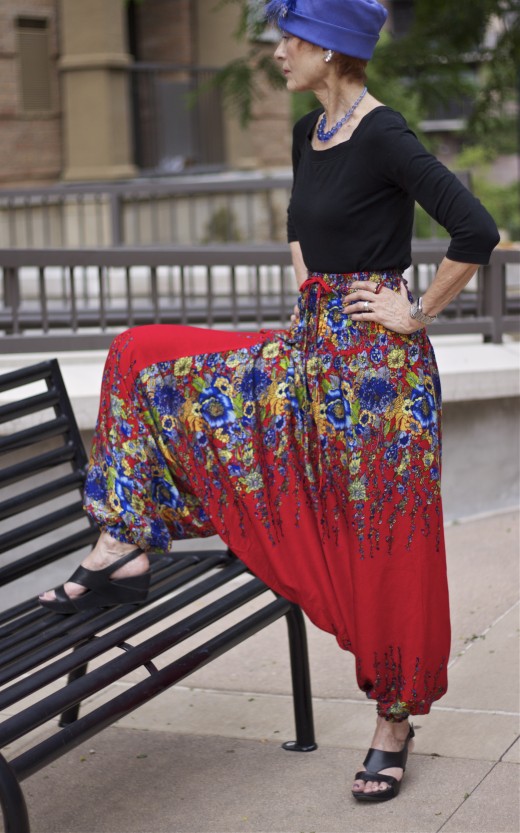 I have been faithfully following the practices that she recommends to change my belief system.  I simply allow myself to acknowledge my stress when I experience it, welcome it by recognizing that it's a response to something I care about, and use the energy that stress and anxiety give me to do something immediately that reflects my goals and values (paraphrased from Dr. McGonigal's book).
Obviously this is a simplification of the information that is included in the review of the research that is included in the book and what this approach can do to change how we deal with stress, but so far I have been impressed with the results.  I'm intrigued by this adjustment in thinking and how it can produce positive change in my life.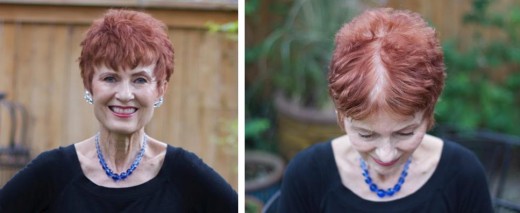 Photos By Daniel
Speaking of change, the above photos are the result of a one month outgrowth of white hair beneath the red.  So far I'm excited about this transition and enjoying the process.  More to come!
Multi-colored floral harem pants – boutique in Paris, black top – yard sale, vintage blue hat with rhinestones and feather trim – hat shop in the 80's, jewelry – estate sales, black platform sandals – retail sale.