The Collaboration With Brooks LTD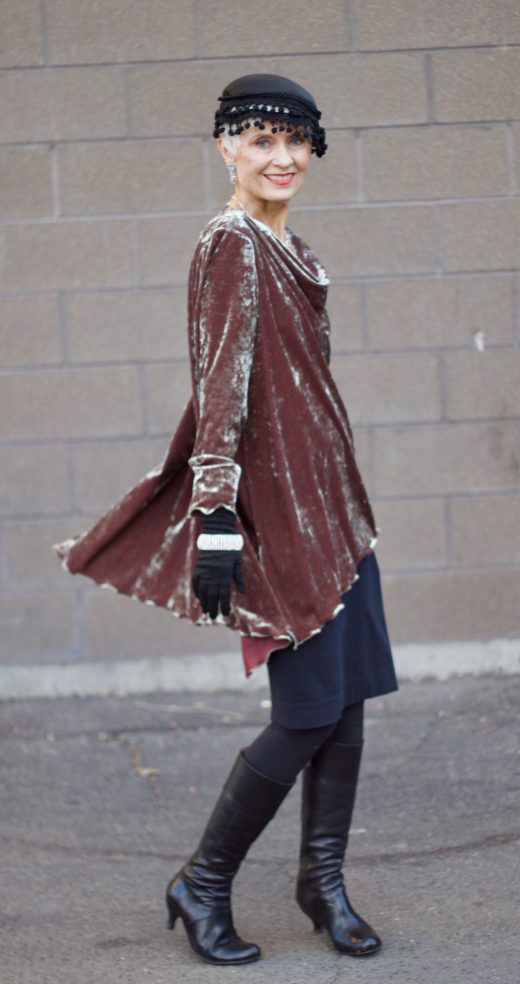 DATE NIGHT
Over two years ago I began collaborating with the talented and accomplished Denver icon, designer Brooks Luby of Brooks Ltd HERE and have blogged about our adventures in the past on Style Crone.  It has been an honor and privilege to model for her photo shoots, a piece featuring her mother-of-the bride couture in Novelty Bride Magazine and her pop-up shops. This past weekend I modeled for the presentation of her designs at Massif Fashion Week HERE. Over this period of time we have become friends and have spent endless hours talking about fashion, aging with passion and the unfolding escapades of our lives.
Brooks's most recent designs are the luxurious and versatile hammered velvet tunics in the photos displayed in this post.  They have been created in two luscious colors and four designs/styles.  They are versatile and can be worn for many occasions, both dressy and casual.  Accessories and a change of background pieces allow these magical tunics to shine for almost any event.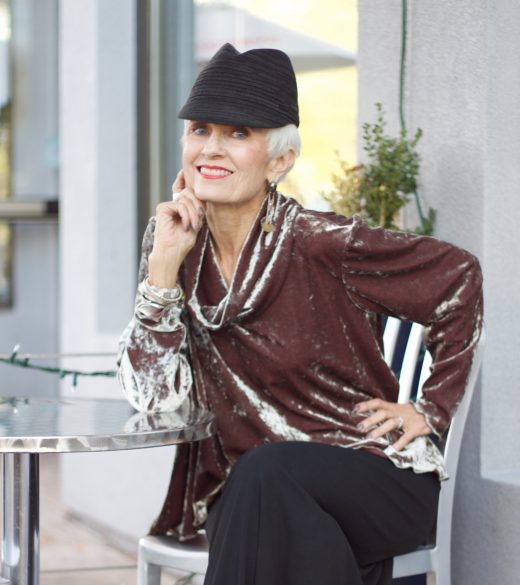 LUNCH WITH A FRIEND
The velvet tunics are inspired from Brooks's Town and Country Resort Collection.  They can be worn in the city dressed up with slender pants, long skirts or leggings and look great with leather.  They can go countryside or mountain top with jeans and boots.  The tunics are the perfect top to accessorize with a statement necklace or two. The sumptuous velvet is an easy fit, soft to the touch and drapes beautifully over body curves.
OFF TO YOGA
The tunics are easy to care for and can be machine washed and laid flat to dry.  One size has proven to fit most. They also come in mesh, which are not shown in this post. The mesh tunics feel and drape like chiffon but are very durable.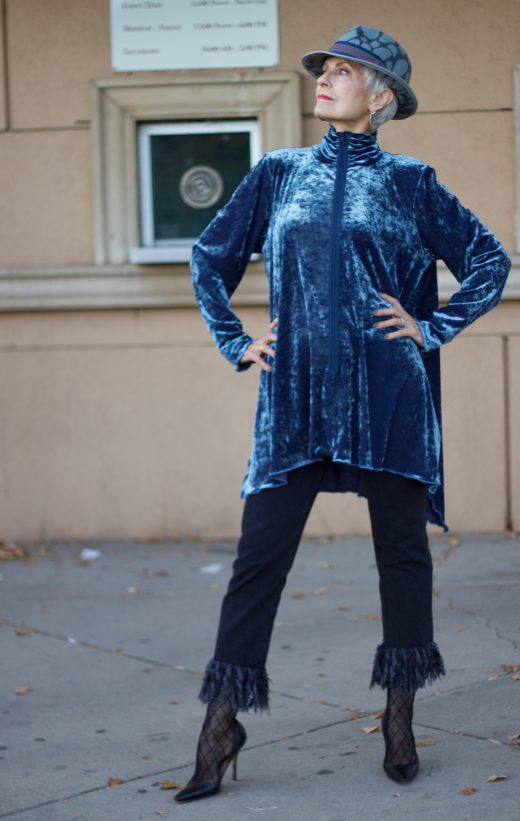 AT THE BOX OFFICE
Photos By Daniel
Both the velvet and mesh tunics are available for purchase on Brooks's shoppe page HERE (scroll down page for styles and availability). Now excuse me while I throw on my tunic and rush off to my yoga class! From there I'm catching coffee with a friend without needing to change a thing!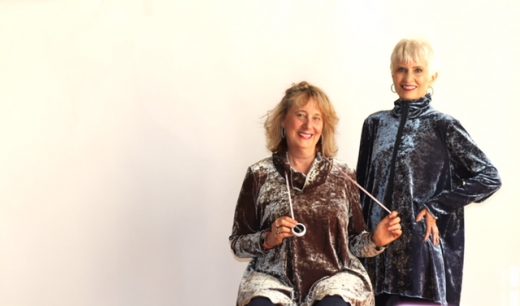 Photo by Kiersty Bell Mallory
With Brooks Luby at her studio in our tunics.
This post is not sponsored, but rather a tribute to a friend.
Linking up with Catherine's #iwillwearwhatilike HERE at Not Dressed As Lamb and Cherie's Shoe and Tell Fashion Link Up HERE at Style Nudge.