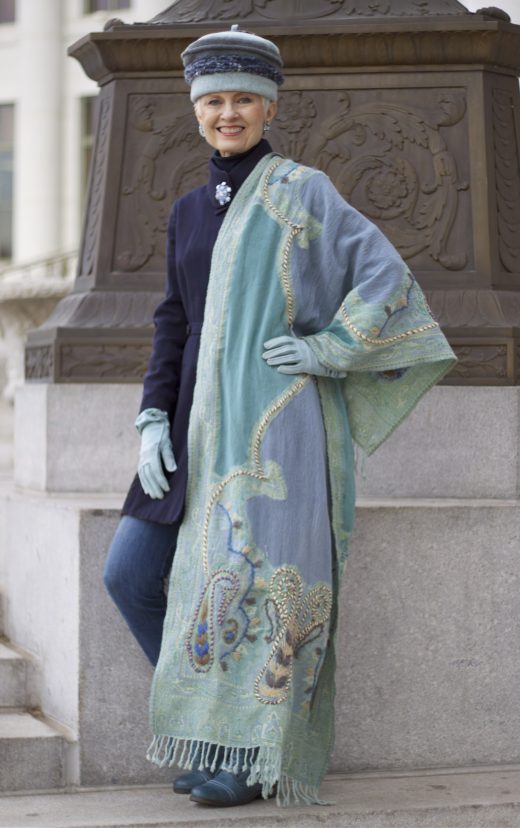 This photo shoot was precipitated by a Monday morning jury duty experience. The Denver City and County Building and the surrounding area looked to be a location with endless possibilities for background opportunities. Everywhere I go these days includes a visual survey of my environment.
The next day Daniel and I found ourselves back in the center of Denver, with its landmarks and historical buildings.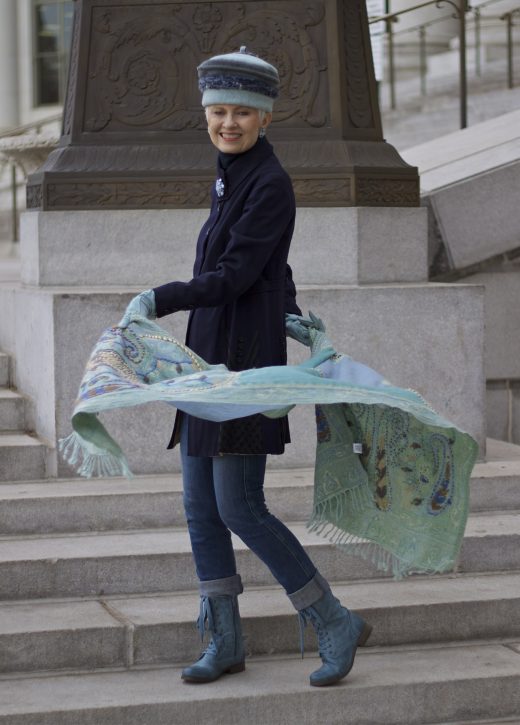 I adorned myself in layers of blue, originating from Denver estate sales, a Mexican street vendor, a Paris hat boutique, a Minneapolis consignment shop and Target.  I have always loved diversity.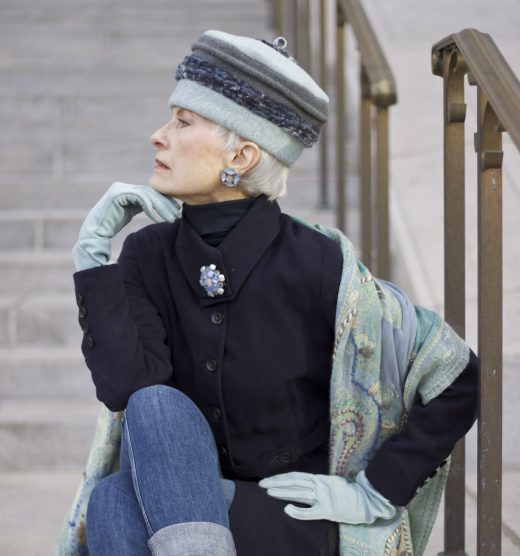 The blue fabric toque with a touch of grey has been a winter favorite for several years and paired nicely with the multicolored blue boiled wool and embroidered blanket scarf that I discovered in Mexico a few weeks ago.  The powder blue vintage gloves and the blue vintage brooch and earrings were found at Denver estate sales.  I purchased the jeans at a Minneapolis consignment shop this past summer.  The blue boots are from Target.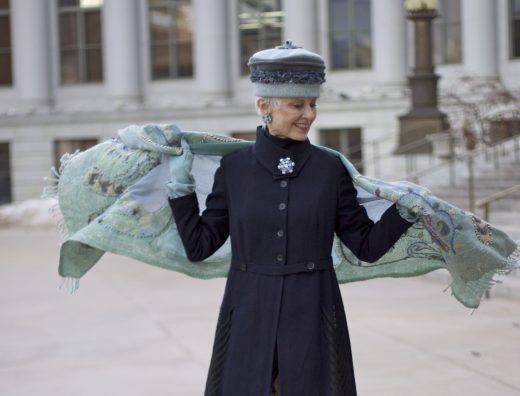 The vintage navy jacket was also purchased at an estate sale.  It's been in my closet for years, but this is its first outing.  I love the details and the buttons.  Sometimes it takes years to fall in love with a piece that has been with me forever.  And then I wear it again, and again, and again.  It's part of the rhythm of my life.  As a collector I believe that if a garment or accessory can be worn once every 20 years, it's a keeper.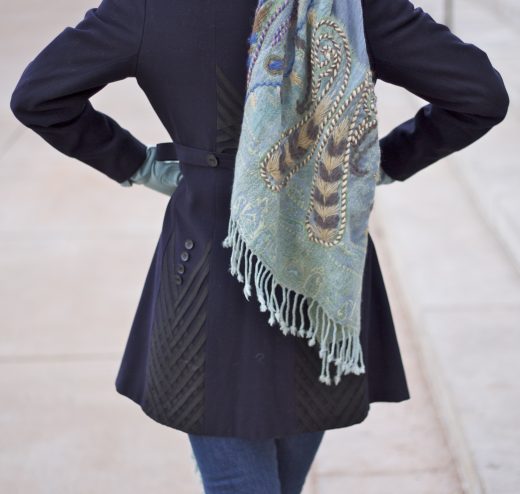 Photos By Daniel
As a reminder, Hat Attack is open for participation, all day, every day.