Novelty Bride Magazine With Brooks LTD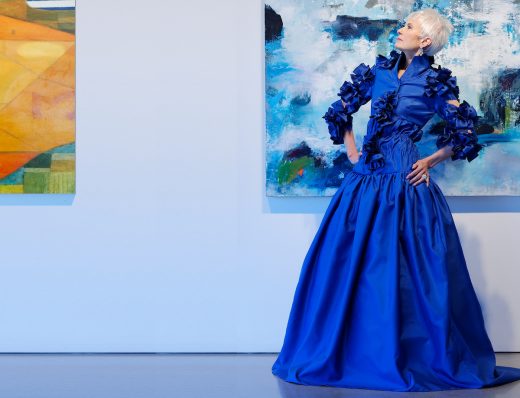 Thank you so much for your birthday wishes and your support around my illness.  As always, it's my readers and commenters who make blogging rich and worthwhile.  I'm feeling much better and ready to move into the next year with a renewed sense of appreciation for my health and my relationships.
Over the past year I have had the pleasure of working with the talented Denver icon and designer Brooks Luby of Brooks LTD HERE.  I have been honored to wear and be photographed in many of her beautiful and unique creations.  Over and above the projects that we have worked on, we have outrageous fun! What could be better than that?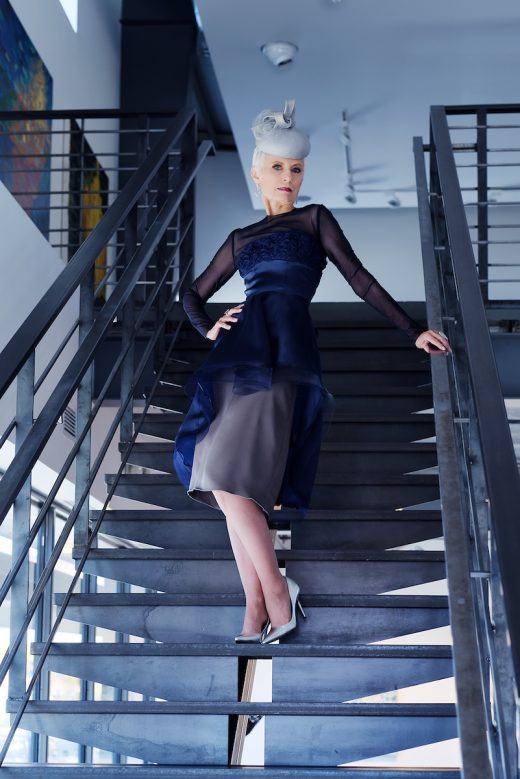 Colorado fashion designer Brooks creates modern, elegant, made-to-order, custom-couture wedding gowns as well as mother-of-the-bride and mother-of-the-groom dresses, evening gowns, and ensembles. From the initial concept to the final fitting, every piece is a unique original, designed entirely around you. All of Brooks' creations are designed and sewn locally by Brooks in the LoDo district of Denver, Colorado….From the website of Brooks LTD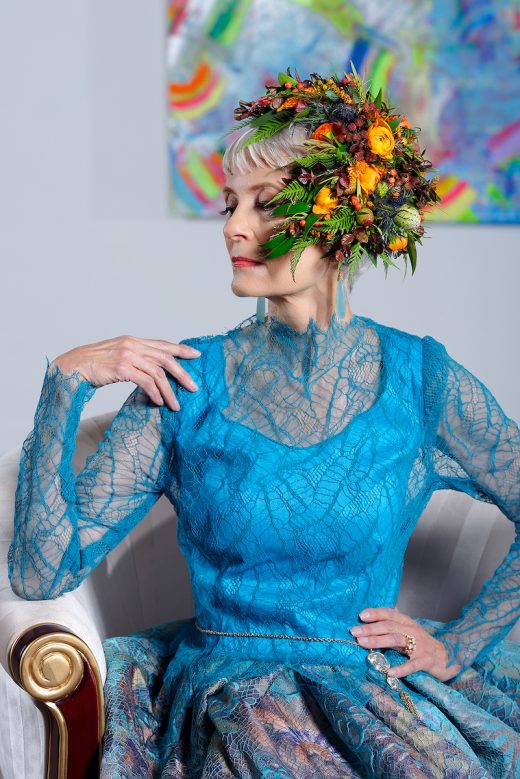 In January of this year Novelty Bride Magazine HERE, which represents art, fashion, inspiration and beauty online and in print, featured several mother-of-the-bride creations by Brooks. The photos appear in the magazine HERE, on pages 121-123 and 126.
In this post I'm including a few of the photos which were taken by photographer Jacek Jarzabek, with styling by Mary Spicer HERE and Maureen Mika HERE.  The above floral headpiece was designed and created by Bella Calla HERE.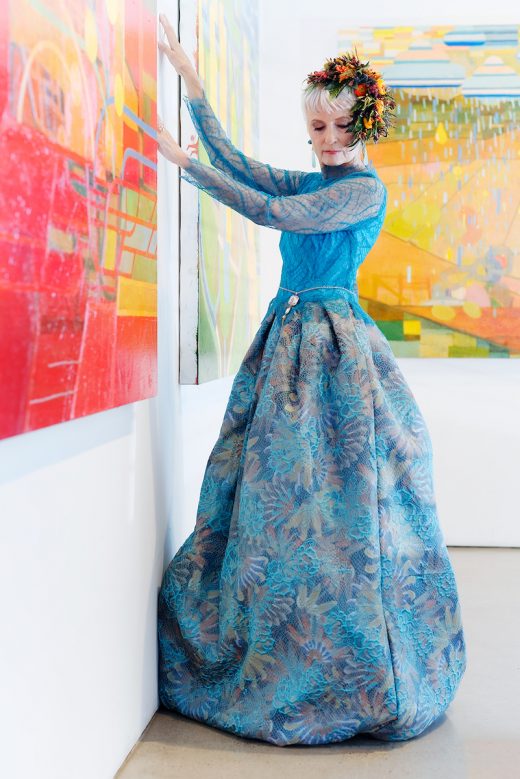 The fabrics that Brooks chooses are always rich and luxurious, as evidenced by the above gown.  The photo shoot took place at Space Gallery Denver HERE, which provided the perfect background for this couture piece.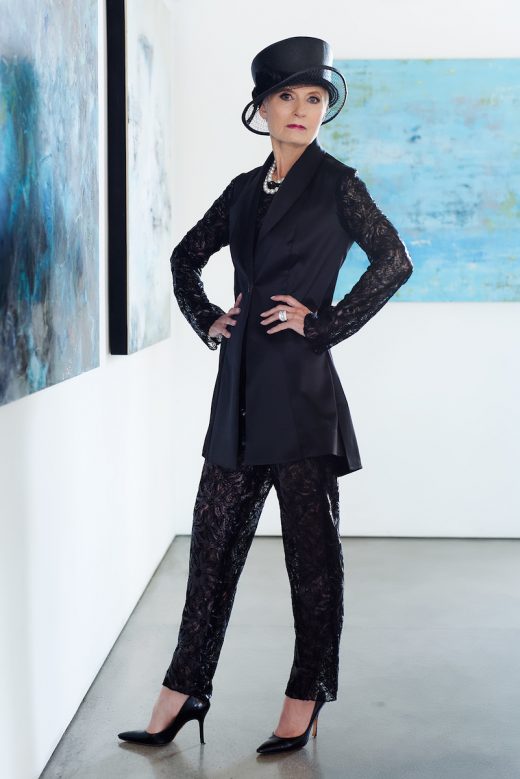 The hats were created by my talented milliner friend Heather of Heather Stoten Millinery HERE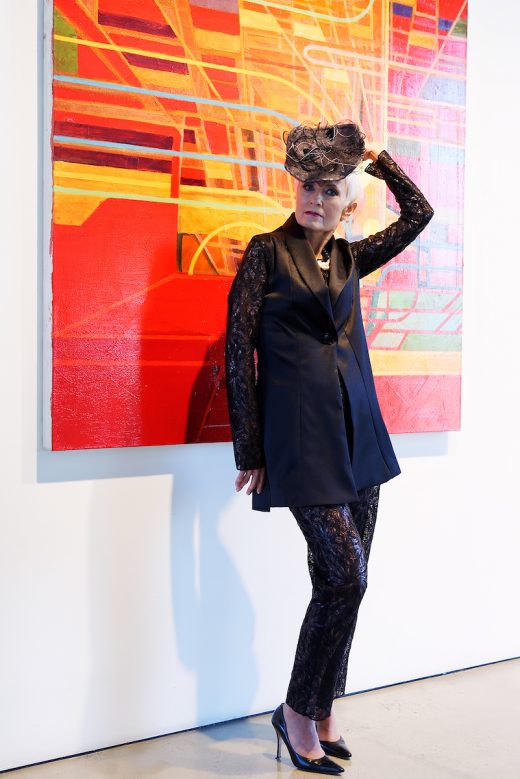 Makeup by Heathytre Kaitz and hair by Camille of XOXO Salon HERE.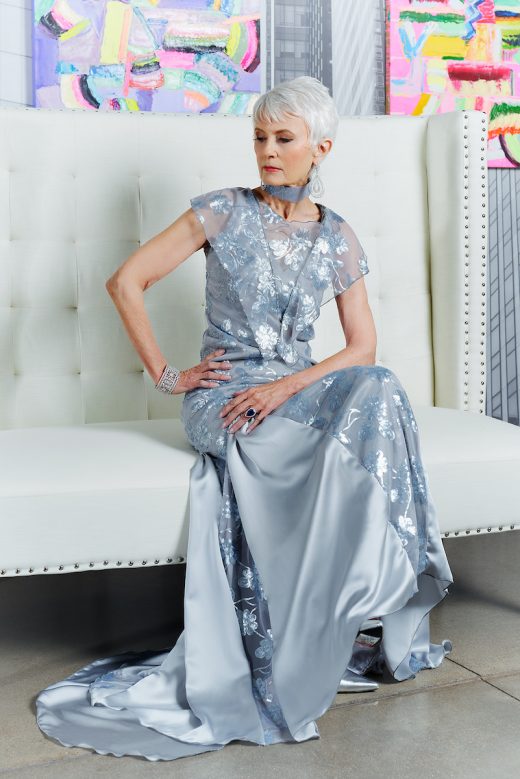 Thank you Brooks, for the opportunity to inhabit your creations. Your designs would make any mother-of-the-bride feel beautiful, exciting and dramatic. Working with you over the past year has been a privilege!  I'm looking forward to more in 2017!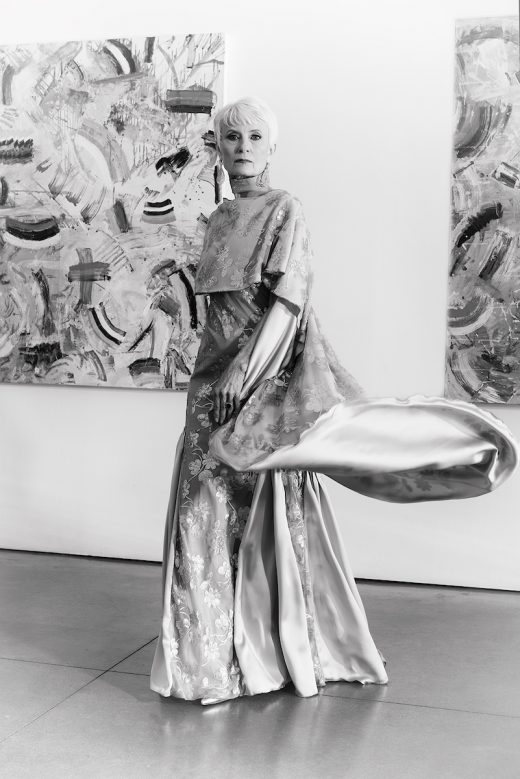 Linking up with Catherine's #iwillwearwhatilike HERE at Not Dressed As Lamb and Patti's Visible Monday HERE at Not Dead Yet Style.