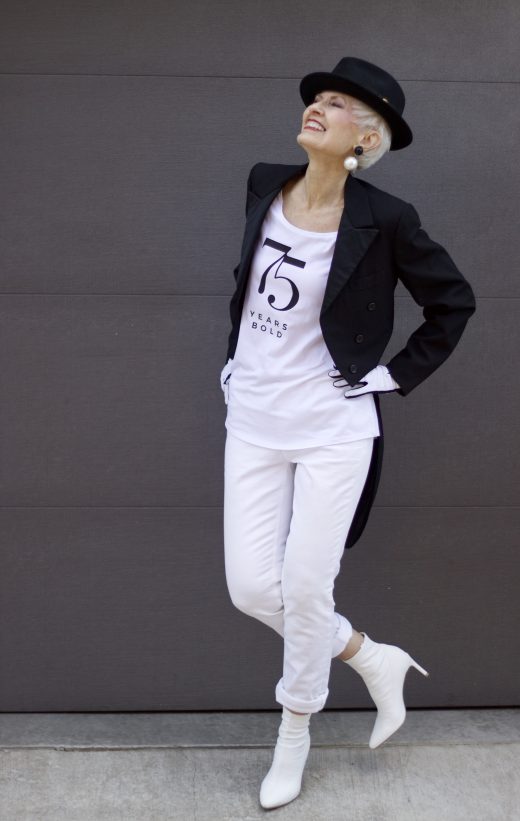 Today is my 75th birthday.  The Ides of March.  I've been thinking about the birthday posts that I've done in the past over the years.  I have never gone back to read previous posts since I began Style Crone on July 13th, 2010. I've always moved forward, never looking back.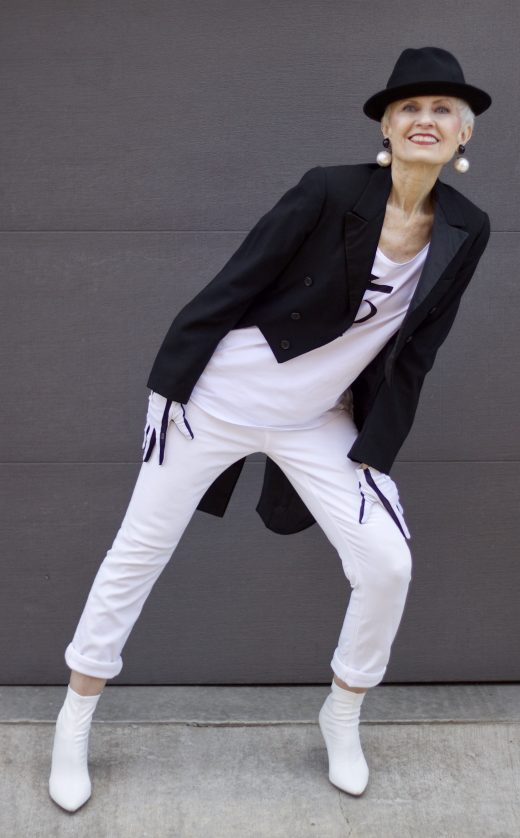 Today I did the unimaginable and did just that. I pulled up my very first post. The photo that I published was taken on my 67th birthday, though it was actually July when I launched Style Crone.  At some point I would love to take the time to revisit all of my birthday posts since that first tentative leap into the unknown.  But not today.  I have too much celebrating to do!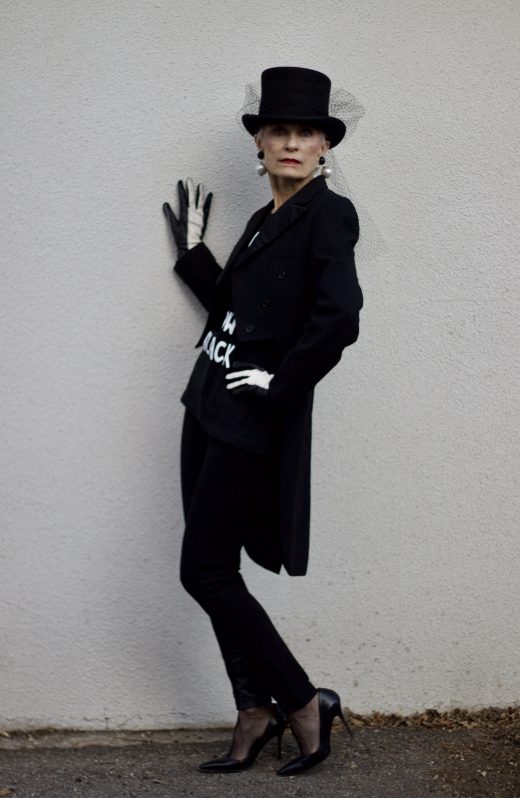 I've always thought that birthdays were important to acknowledge and to honor.  It's the only day of the year that's devoted to one's self. As opposed to my 70th birthday, when I threw a huge party in my home with dancing and live entertainment, this year will be low-key and mindful. My quest will be internal and my thoughts will be my dance floor.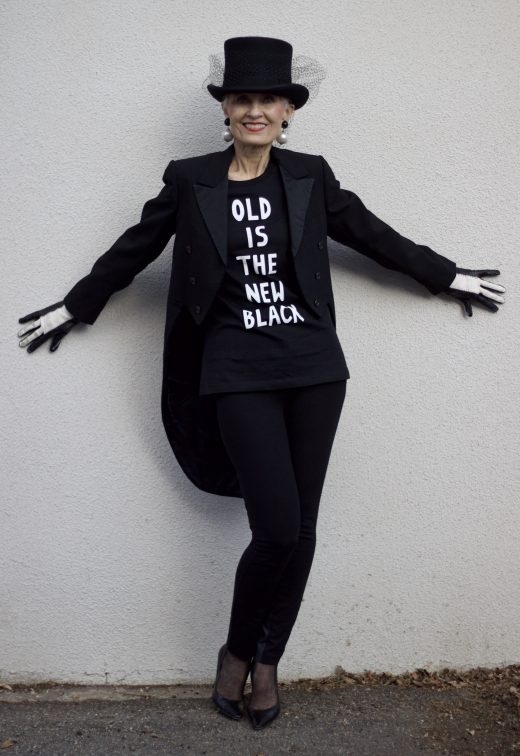 I chose to wear two graphic tees for today's post. The white tee with black lettering was a gift from Chico's, with the words "75 Years Bold." The black tee with white lettering was created by Ari Seth Cohen of Advanced Style HERE and designer Fanny Karst HERE. "Old Is The New Black" is the perfect motto for the day!
My vintage tuxedo with tails can take me anywhere, dressed up or down. The vintage fedora in the first two photos belonged to Nelson and the top hat with veil was discovered at East Village Hats HERE in NYC.  And how could I possibly go without vintage gloves when wearing a tuxedo jacket?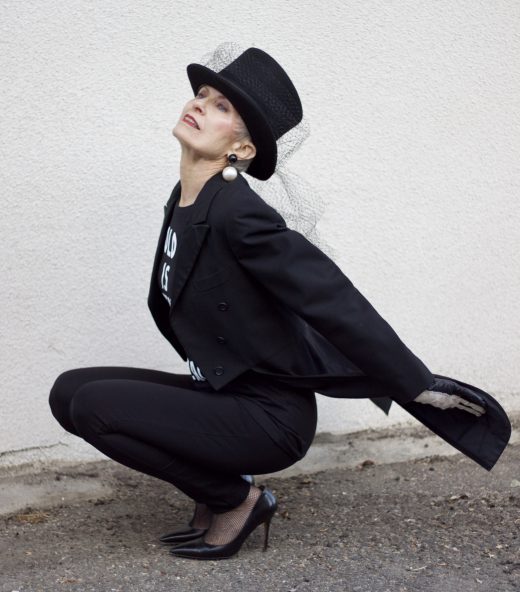 Photos By Daniel
The photo above is an analogy for how I feel today, as I once again launch into the unknown.  I sense that a new era is unfolding, although I'm not quite sure of my direction. But then that has always been true. Somehow it will become perfectly clear. Combining the words of the graphic tees, is not old the new bold?
Linking up with Catherine's #iwillwearwhatilike HERE at Not Dressed As Lamb and Cherie's Shoe and Tell Fashion Link Up HERE at Style Nudge.