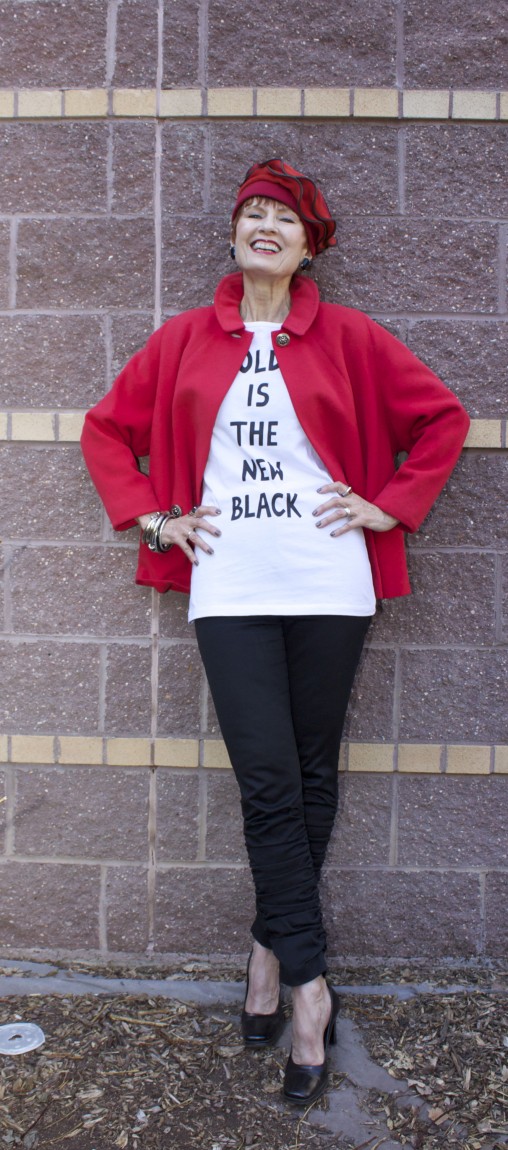 I recently received my "Old Is The New Black" t-shirt, a creative collaboration between blogger, film maker and author Ari Seth Cohen of Advanced Style HERE and designer and creator of The Old Ladies Rebellion, Fanny Karst HERE.  I'm finding that this glorious garment is very versatile and can be worn in many settings.
"Old Is The New Black" is playful enough to wear out to dinner with friends with: coral estate sale vintage jacket, consignment shop black platform heels and coral chapeau with black trim from a Paris hat shop.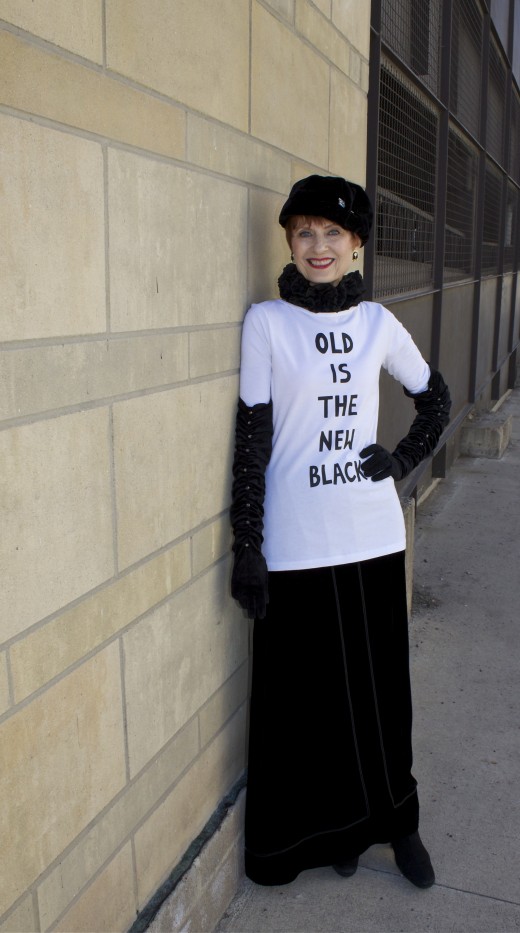 "Old Is The New Black" is chic enough to wear to the theatre with: estates sale black velvet maxi skirt, vintage black velvet beret, vintage silk ruffle scarf and vintage earrings and hat pin, along with long black velvet gloves adorned with rhinestones from my hat shop in the 80's and red lipstick.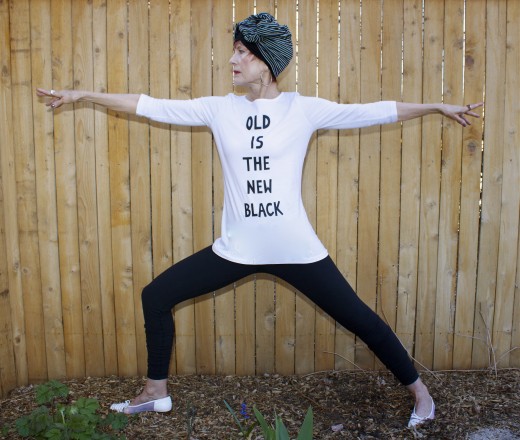 Photos By Daniel
"Old Is The New Black" provides a message strong and powerful enough to enhance warrior two pose with: white estate sale ballet flats and two headwraps from my scarf collection.
"Old Is The New Black" or its cousin "Old Is The New Gold" T-shirts can be ordered HERE!  They make a great statement for any occasion!
I'm taking "Old Is The New Black" over to Patti's Visible Monday HERE at Not Dead Yet Style!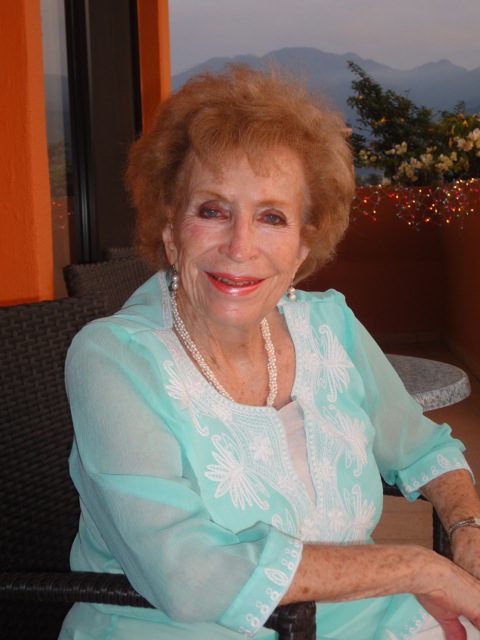 Captivating Crone Series
Florence is my dear friend Sally's 95-year-old mother.  "She is a Denver native who was married for 60 years, raised 3 children and taught English as a second language at Denver University.  She still travels to Mexico and Central America,  delighting foreigners and Americans alike with her vibrant, generous and upbeat manner.  Her colorful clothes reflect her radiant and warm personality. Few new acquaintances believe her when she tells them  her age!"…Sally