An Ode To Francis McDormand And Inclusion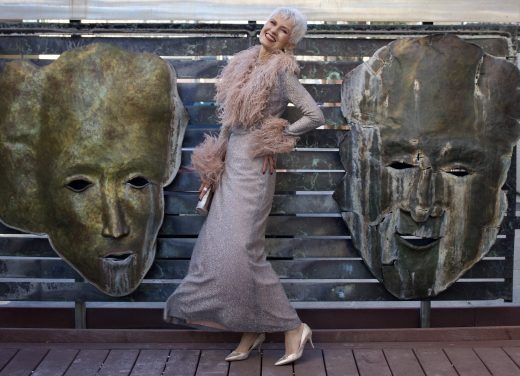 I admire Francis McDormand and was thrilled that she received the best actress award at the 2018 Oscars for her role in Three Billboards Outside Ebbing, Missouri.  The fact that she closed her acceptance speech with a call for inclusion only strengthened my respect and high regard for her. I can only hope that this concept of inclusion spreads across all industries, communities, and organizations across the planet, treasuring diversity as the norm.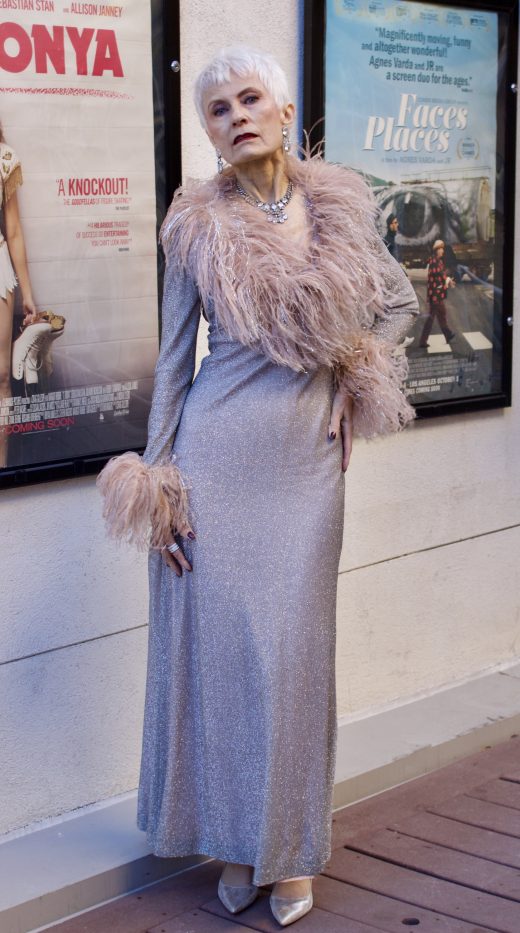 I composed my ensemble for this post in honor of the wonder of films and the cinema. My vintage silver lame gown trimmed with ostrich feathers and accessorized with rhinestones made an appearance at the Sie Film Center HERE,home of the Denver Film Society.
The Sie Film Center presents a weekly changing calendar of first-run exclusives and arthouse revivals—over 600 per year, all shown in their original language and format. I'm grateful that this Denver institution is located only a few blocks from my home.
The interior of the film center is warm and inviting, providing lighting that changed the visual mood.  I took advantage of the opportunity to pose in repose in the photo below.  It was impossible to resist the invitation of the white leather divan located in the lobby of the film center.  Ostrich feathers call for a new approach!  Like the call for inclusion!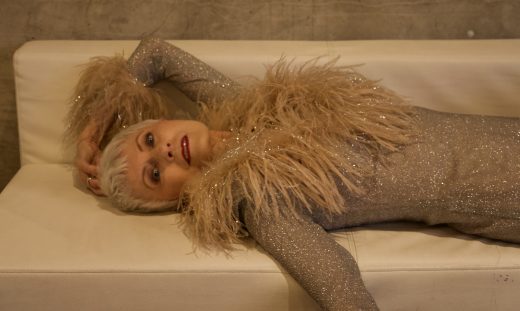 Photos By Daniel
Linking up with Catherine's #iwillwearwhatilike HERE at Not Dressed As Lamb and Cherie's Shoe and Tell Fashion Link Up HERE at Style Nudge.