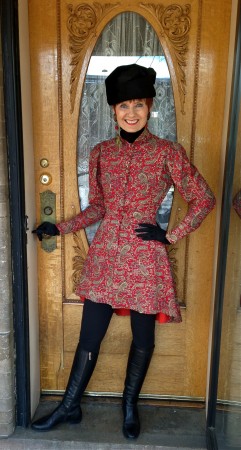 Time is flying by as I enter the week of my celebration and the opening of my home.  My hat provides the elevation that is symbolic of how I feel.  One of the magical qualities of hats is that they sometimes indicate one's state of mind before that awareness becomes conscious.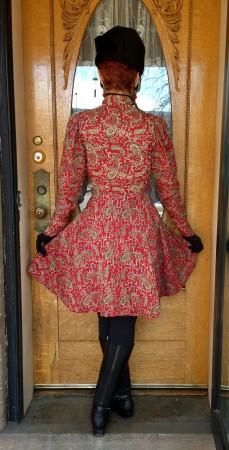 It feels as though an energy has entered my body that has a life of its own.  All focused temporarily on one goal with little room for other parts of my life, as now it's all about the details.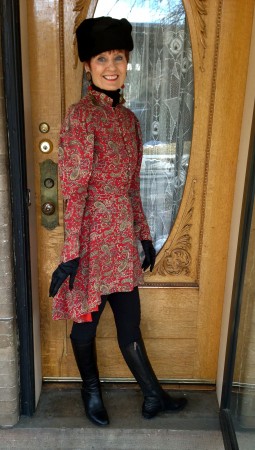 I will be taking a break from blogging until after my silver metallic heeled dancing sandals are back in their box this coming weekend.  I appreciate and am grateful for all who read and comment on Style Crone, and look forward to visiting the blogs that I love as soon as my party is over.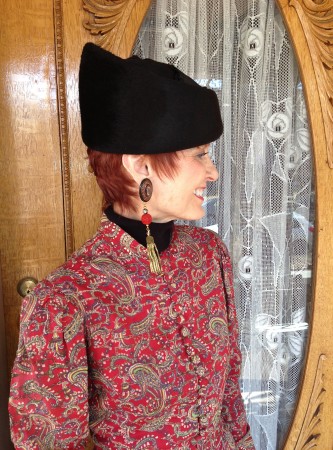 Have a fabulous week!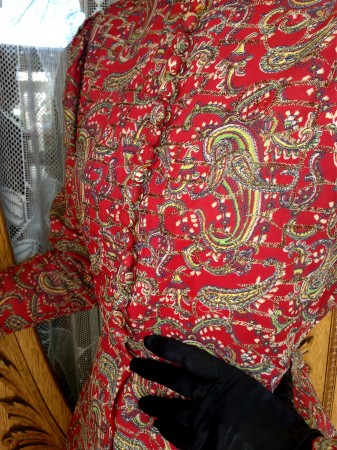 Photos By Diana.
And by the way, covered buttons are well worth the extra time and effort.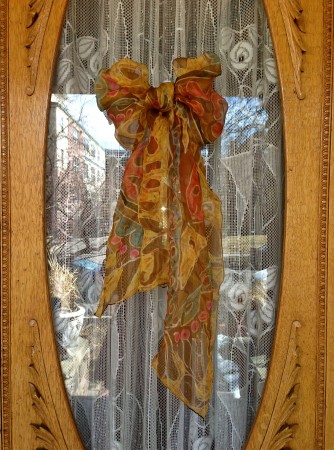 The bow on lace sheers, which embellishes my front door in anticipation of the arrival of beloved friends.
Vintage multicolored paisley tunic with red lining – vintage shop early 80's, hand crafted earrings with gold tassels – vintage shop late 80's, tall black structured felt hat – estate sale, black turtleneck – consignment store, tall boots and leggings – retail.
The SC is linking up with Patti's weekly elevated celebration at Visible Monday HERE on Not Dead Yet Style.