Monochromatic In The Park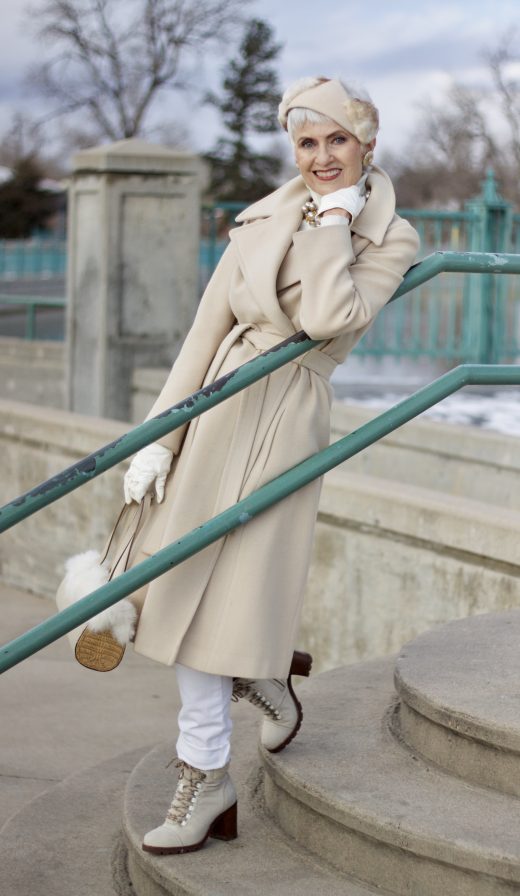 This monochromatic composition has been waiting in the wings for the snow that I knew was inevitable. The month of March is typically the Front Range of Colorado's snowiest month of the year. Sure enough!  A white carpet greeted me on the morning before the first day of spring. It was the perfect day to walk the short block to City Park dressed in white and cream.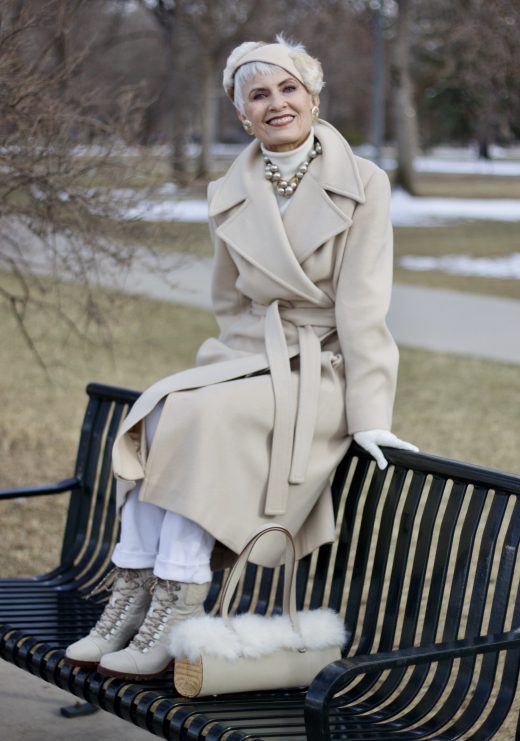 There's something about snow in the spring that lifts my spirits. It feels clean and refreshing, as though the earth is setting the stage for new beginnings. I can feel it in the air. I spotted the first crocus in my garden the other day.
This vintage felt headpiece with feather trim had been waiting for its first outing after its discovery at an estate sale years ago. And the gifted leather bag with faux fur and wicker trim magically played well together with the gifted vintage cream-colored coat. Estate sale vintage jewelry and white leather gloves, along with gifted cream-colored boots brought everything together for our journey to the park.
I'm ready for spring and all that comes with this new and hopeful season.  I feel energized and ready for new adventures. Spring breathes new life into the world around us and is nature's way of reminding us that every day is worthy of celebration.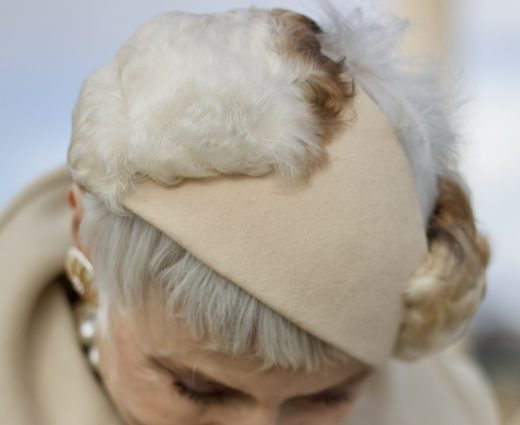 Photos By Daniel
Linking up with Patti's Visible Monday HERE, Catherine's #iwillwearwhatilike HERE at Not Dressed As Lamb and Cherie's Shoe and Tell Fashion Link Up HERE at Style Nudge.