Hat Attack #71 – Anna Mikhailova Millinery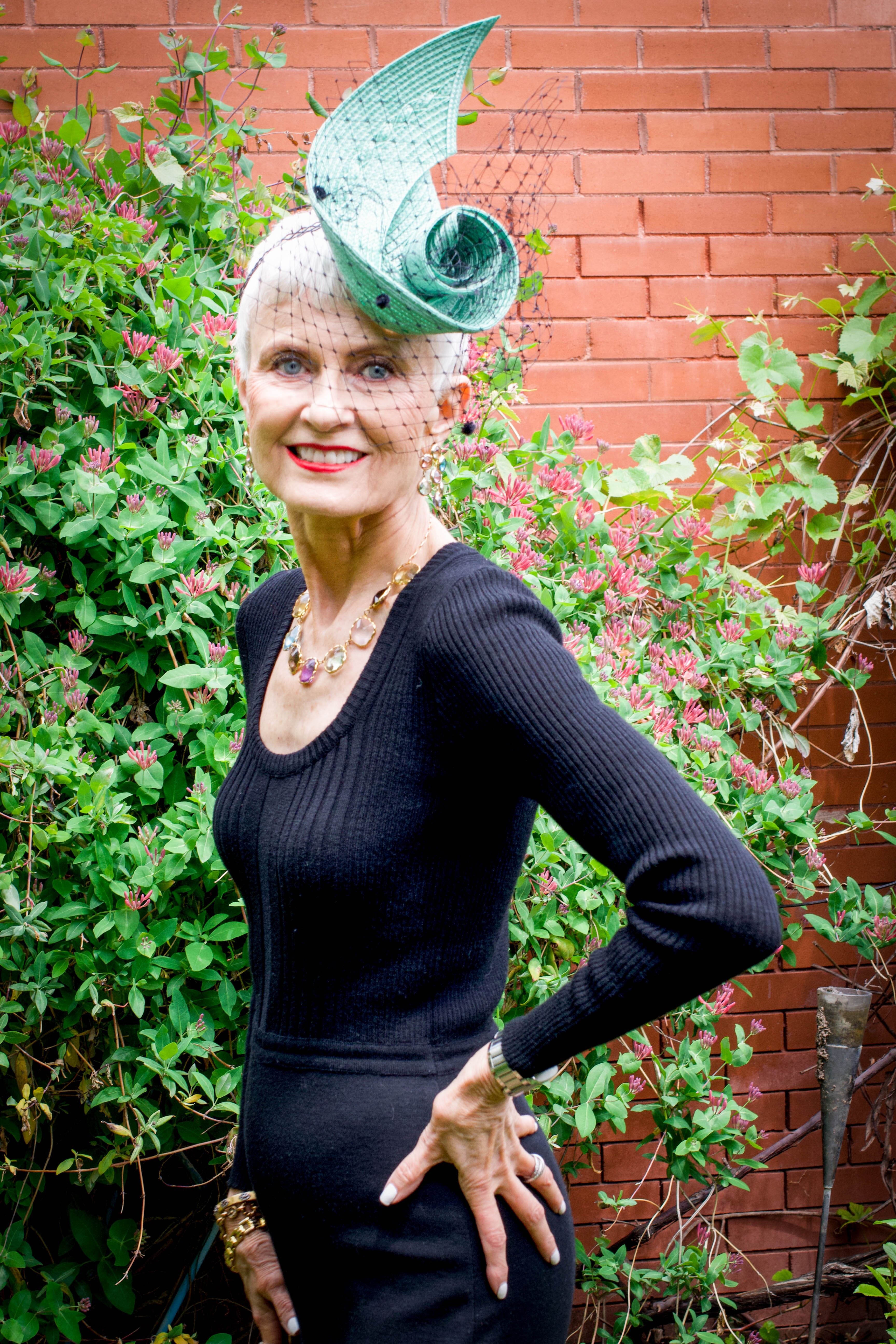 The Hat Attack for June is a beautiful confection by Milliner Anna Mikhailova  of Saint-Petersburg, Russia. I had the pleasure of meeting Anna over a year ago when she was visiting Denver.  We met for dinner and she generously gifted me with this amazing headpiece.
I discovered Anna on Instagram before I met her in person.  One of the major benefits of blogging and having a presence on Instagram is the people that I meet because of similar interests and passions.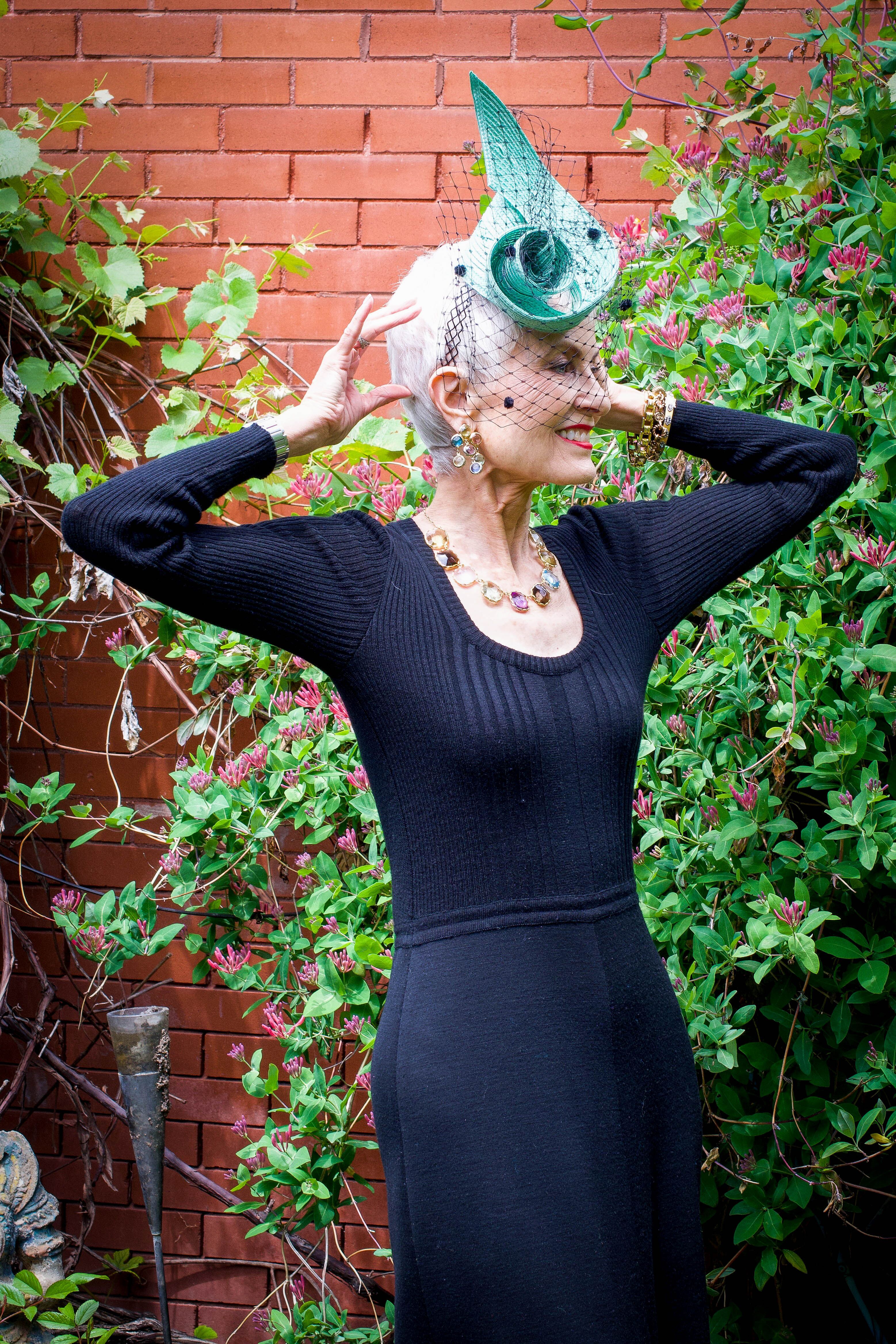 Today I'm wearing this treasured creation with a thrifted black dress and gifted jewelry. As my friend, the artist and talented hat maker Debra Rapoport always says, "Thrifted and gifted is the best way to dress!"
I love this structured turquoise straw chapeau with veil and black headband, and the headpiece is the perfect accessory to accentuate the honeysuckle vine that's thriving in my back garden. It's taken its time this year, but spring has finally arrived.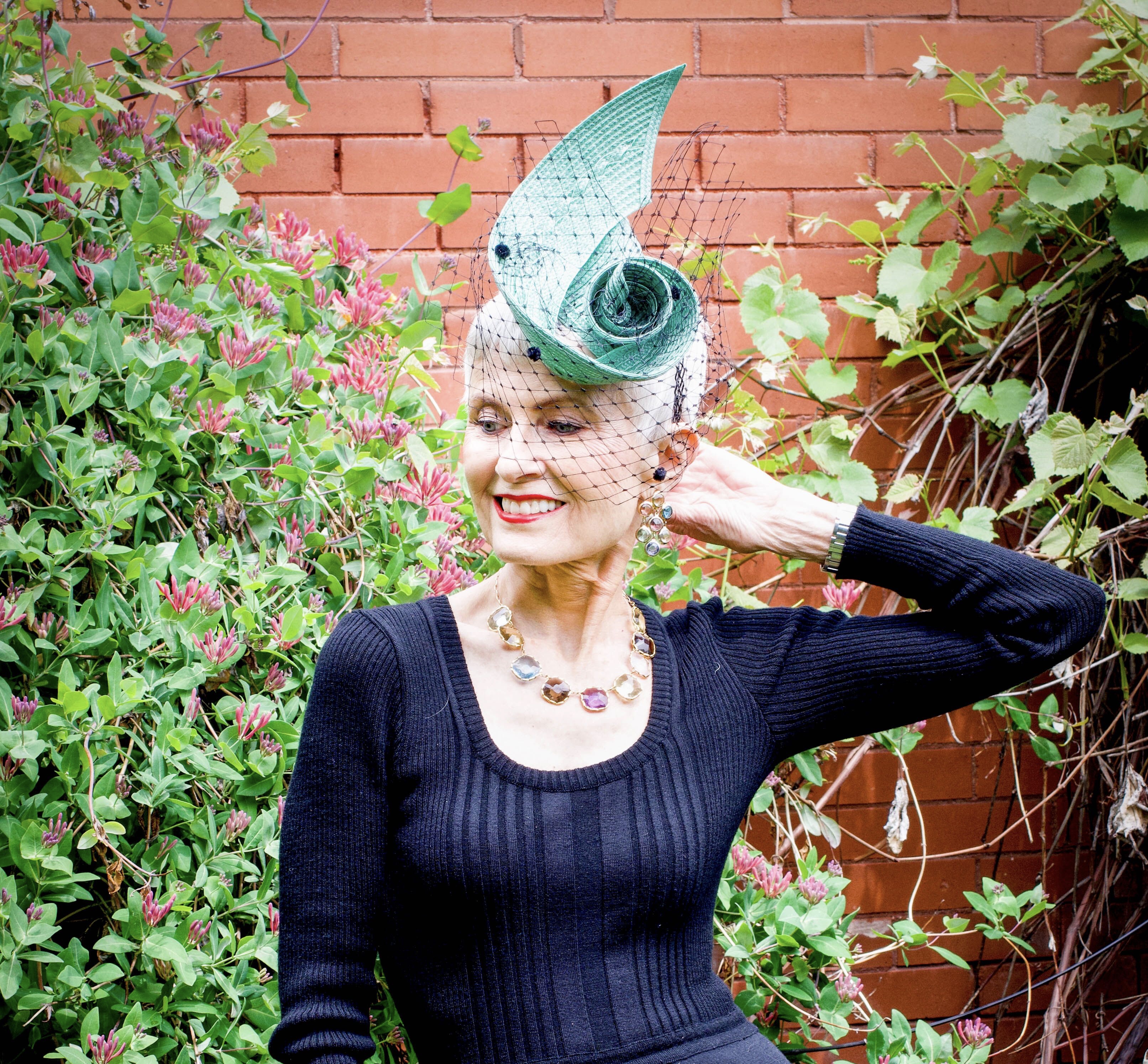 Photos by Daniel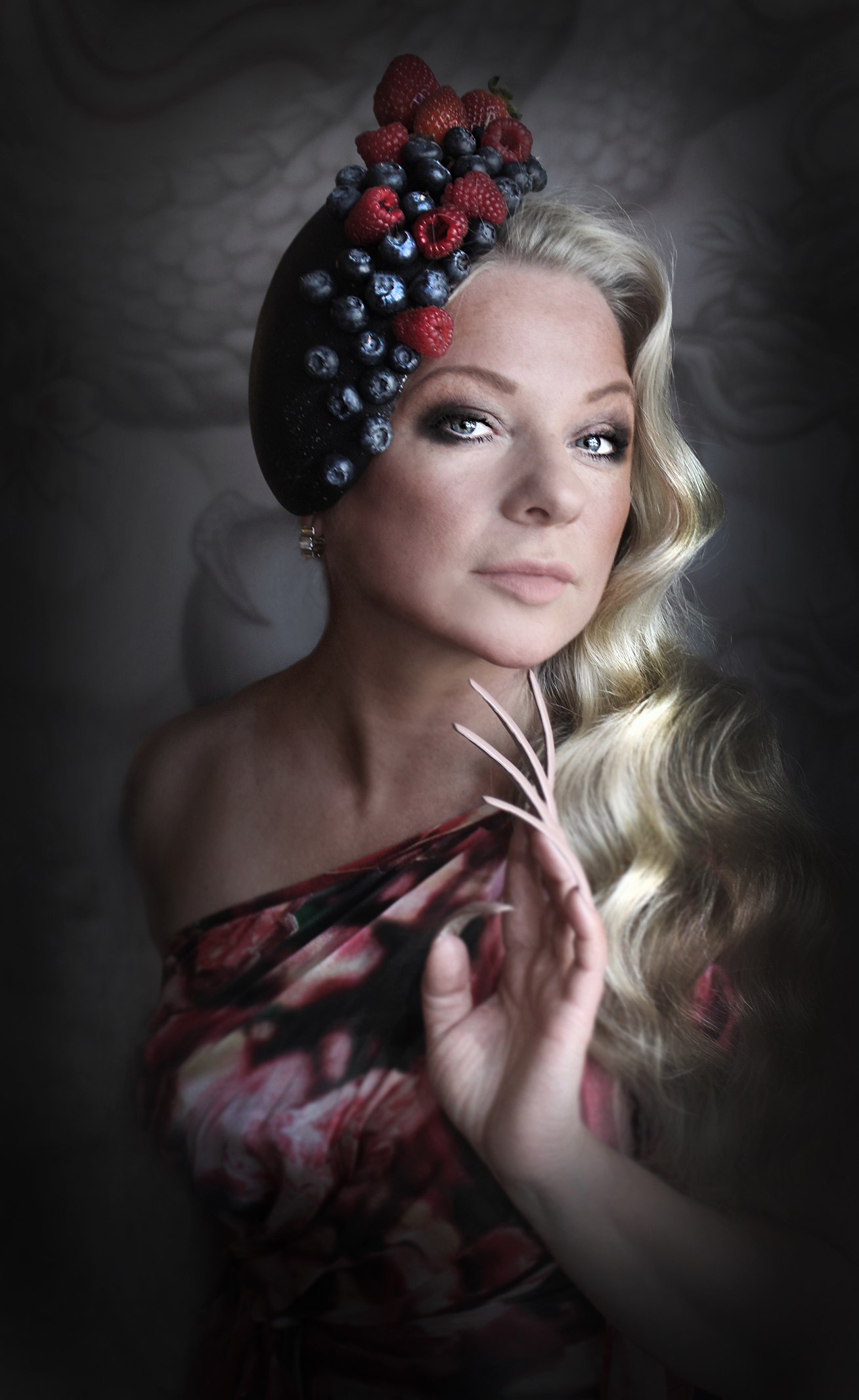 Anna  Mikhailova, stylist, milliner, Saint-Petersburg,  Russia
Achievements:
1996 – graduated from the Pedagogical University, major in technical design
1998-2018 –43-time winner of international championships in the beauty industry
1999 –established multiple salons of beauty "ANVI" , owner
2003-2007  – get titles "Europe's Best Stylistic Show"
2007-2012 – President and director of International Festival "Beauty over the Neva" in Saint_Petersburg
2010 – developed millinery brand "HATS BY ANNA MIKHAYLOVA"
2013 – prize laureate "Top 20 Successful People" "Personal Brand" nomination.  ANVI beauty studio won the "Best Beauty Salon" title at Russian Beauty Award ceremony.
2017- Sales start of "HATS BY ANNA MIKHAYLOVA" in New-York, USA
2018- The Union of Culture Workers of Russia awarded Anna Mikhailova with the medal «For Achievements in the Field of Culture and Art»
-Start selling AM hats in England, Windsor
2019 –  Exhibition "Faberge Heritage". Russian designers' jewelry pieces and AM hats in the oldest factory"Russkie Samotsvety"
Anyone can participate in the celebration of headwear!  Click on the blue link-up button and there are a number of ways to share your photo from your blog, Instagram or your computer photo files.  All forms of headwear are appreciated:  hat, headwrap, headscarf, headpiece, fascinator, hair flower, headband or other adornment for your head that you enjoy.  Multiple photos are encouraged!
Now it's your turn to throw a little headwear my way. Give The SC a JUNE HAT ATTACK, and kindly link to Style Crone somewhere in your post. The link-up will be open through June 30th.
You are invited to the Inlinkz link party!