Looking Back And Moving Forward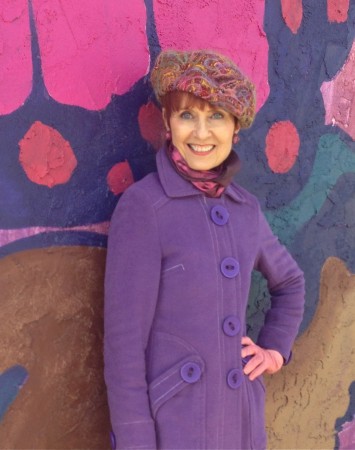 The SC has been undertaking her own personal excavation over the past month.  I'm finally to the point of going through every item in my inventory, and choosing whether a piece stays or goes.  I seldom look back on previous posts and enjoy the process of moving forward.  However, in preparation for this post I recalled that last year at this time I was going through Nelson's belongings HERE.  It took a year to get serious about my own.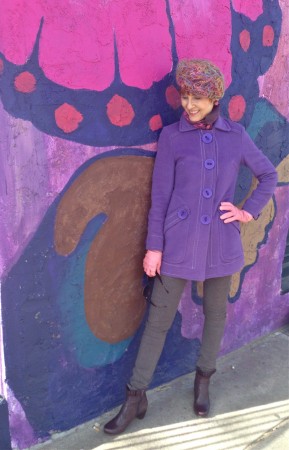 It must be something about this time of year that encourages new beginnings.  After the holidays. After the beginning of the new year.  After most of the renovation of my home has been completed. New goals have emerged and organizational energy has been thriving.  Letting go of what no longer serves me and making space for the new. The bonus for me is that it's been fun discovering hidden treasures and becoming fully aware that I only want to keep that which I truly love, along with a few sentimental favorites.
Also, I'm unearthing pieces that have never been worn, at least by me.  In this photo, all elements of my outfit have been taken for an outing for the first time, except the jacket.  It's as though I have a new wardrobe! This should keep me away from the estate sales for awhile, unless, of course, I get word of an irresistible collection of hats or vintage.  Some things never change, nor do I want them to.  The delicious thrill of the hunt makes life fun and interesting.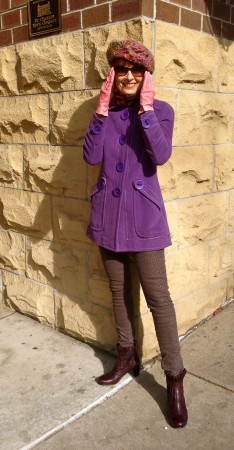 Photos by Diana
Vintage multicolored fabric Neusteters beret with yarn trim, vintage multicolored silk scarf and vintage pink leather gloves – estate sales, pink vintage earrings – vintage store, purple Marc Jacobs jacket – consignment store, multicolored cuff – Debra Rapoport, skinny jeans and plum booties – retail sales last year.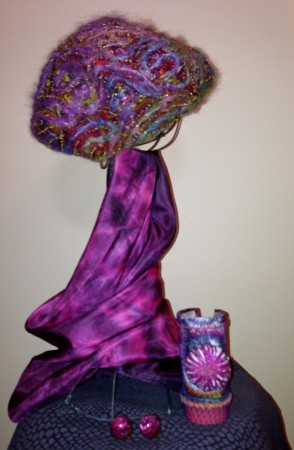 Accessories Displayed On Jeans
The SC is linking up with Patti for Visible Monday HERE at Not Dead Yet Style!